No­var­tis chief Jimenez touts two top PhI­II drug prospects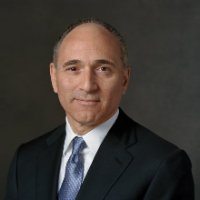 Joe Jimenez. No­var­tis
No­var­tis CEO Joe Jimenez has been busy giv­ing in­ter­views at Davos this week.
In a sit-down with Reuters the Basel-based ex­ec not­ed that Trump's tax poli­cies could help set the stage for build­ing new man­u­fac­tur­ing fa­cil­i­ties in the US. And he al­so tapped two late-stage drugs as among his fa­vorites in the pipeline.
Those two fa­vorites are CTL-019, the pi­o­neer­ing CAR-T that No­var­tis is steer­ing to a near-term ap­pli­ca­tion at the FDA, and BAF-312 for sec­ondary pro­gres­sive mul­ti­ple scle­ro­sis.
No­var­tis, which looks for any clin­i­cal short­cut it can find to short­en the time it takes to reach reg­u­la­tors, is ex­plor­ing now if it can go ahead and file ear­ly for BAF-312 based on a sin­gle Phase III study.
In­ves­ti­ga­tors for the phar­ma gi­ant turned up at the an­nu­al meet­ing of the Eu­ro­pean Com­mit­tee for Treat­ment and Re­search in Mul­ti­ple Scle­ro­sis last fall to say that they tracked a 21% re­duc­tion in the risk of dis­abil­i­ty pro­gres­sion in the drug arm, com­par­ing it to the place­bo group. They al­so mapped a "sig­nif­i­cant" im­prove­ment in pa­tients' an­nu­al­ized re­lapse rate but failed to see the da­ta pan out for an im­prove­ment in a 25-foot walk­ing test, a clas­sic way to check for im­prove­ments in phys­i­cal func­tion.
"We have a num­ber of cat­a­lysts that are com­ing," Jimenez told Reuters. "From the end of 2017 we will be com­plete­ly out from un­der that gener­i­ciza­tion and the com­pa­ny should en­ter its next growth phase be­gin­ning in 2018."
In the mean­time, Jimenez is ex­pect­ing to see grow­ing pres­sure on drug pric­ing.