No­var­tis drums up EU launch plans as CHMP gives thumbs up to Spark's gene ther­a­py Lux­tur­na
Nine months af­ter the FDA gave its land­mark OK for Spark Ther­a­peu­tics' trail­blaz­ing gene ther­a­py Lux­tur­na, Eu­ro­pean reg­u­la­tors have sig­naled that they are ready to green­light the vi­sion loss treat­ment, too.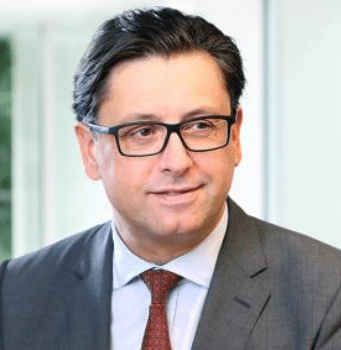 Paul Hud­son
The team at Spark $ONCE isn't the on­ly ones cel­e­brat­ing the pos­i­tive opin­ion from the Com­mit­tee for Med­i­c­i­nal Prod­ucts for Hu­man Use: No­var­tis, which grabbed ex-US rights to Lux­tur­na ear­li­er this year in a $170 mil­lion deal, will be com­mer­cial­iz­ing the ther­a­py once it's ap­proved in Eu­rope.
"To­day's pos­i­tive CHMP opin­ion rep­re­sents a sig­nif­i­cant step in our jour­ney to­ward ad­vanc­ing po­ten­tial­ly life-chang­ing cell and gene ther­a­pies in oph­thal­mol­o­gy," said Paul Hud­son, CEO of No­var­tis Phar­ma­ceu­ti­cals, in a state­ment. "We look for­ward to work­ing with Spark Ther­a­peu­tics and the EMA to es­tab­lish ac­cess and reimag­ine care for peo­ple in the EU who face the threat of to­tal blind­ness from this in­her­it­ed reti­nal dis­ease."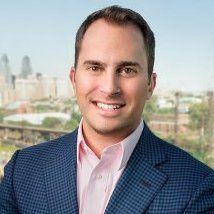 Jef­frey Mar­raz­zo
While (un­like in the US) Lux­tur­na won't be the first gene ther­a­py ap­proved in the EU — Glax­o­SmithK­line and uniQure beat them to it with their ther­a­pies for "bub­ble boy syn­drome" and fa­mil­ial lipopro­tein li­pase de­fi­cien­cy — No­var­tis is hop­ing it would be the first one with a re­al com­mer­cial prospect.
Price would be key here, es­pe­cial­ly as the phar­ma gi­ant faces with a group of sin­gle pay­er op­er­a­tions with con­sid­er­able lever­age over pric­ing.
Some an­a­lysts have al­so ex­pressed con­cerns about the small mar­ket: Lux­tur­na is de­signed as a one-time treat­ment for a rare form of vi­sion loss (which can even­tu­al­ly re­sult in reti­nal blind­ness) caused by mu­ta­tions in the RPE65 mu­ta­tions, which af­fect 1 in 200,000 peo­ple.
In the US, Spark CEO Jeff Mar­raz­zo has painstak­ing­ly laid out a pric­ing mod­el in hopes of con­vinc­ing pay­ers to cov­er the $850,000 pro­ce­dure — $425,000 per eye — for a tiny group of un­der 2,000 po­ten­tial pa­tients, with few­er than 20 new cas­es per year. The biotech booked $6.7 mil­lion in net sales for the first six months of the year, but it's still too ear­ly to tell how that's work­ing.
The pos­i­tive CHMP opin­ion is based on a da­ta pack­age that in­clud­ed a to­tal of 43 pa­tients with in­her­it­ed reti­nal dis­ease caused by RPE65 mu­ta­tions. A mar­ket­ing au­tho­riza­tion from the Eu­ro­pean Com­mis­sion is ex­pect­ed to fol­low with­in two months.