No­var­tis gains pri­or­i­ty re­view for SMA gene ther­a­py as in­vestors grap­ple with stick­er shock
An FDA ap­proval for the world's first $4 mil­lion gene ther­a­py could ar­rive in as soon as five months.
No­var­tis says that reg­u­la­tors have opened up the ex­press­way for AVXS-101, a one-time treat­ment for spinal mus­cu­lar at­ro­phy type 1 that's sup­posed to cure the dev­as­tat­ing neu­ro­mus­cu­lar dis­ease.
Now dubbed Zol­gens­ma, the gene ther­a­py first en­tered No­var­tis' port­fo­lio this April through the $8.7 bil­lion AveX­is buy­out and has since be­come one of CEO Vas Narasimhan's fa­vorite drugs in late-stage de­vel­op­ment. It is de­signed to cure SMA type 1 — restor­ing mo­tor func­tion and pre­vent­ing fur­ther mus­cle de­gen­er­a­tion — by in­sert­ing the gene re­spon­si­ble for the ail­ment.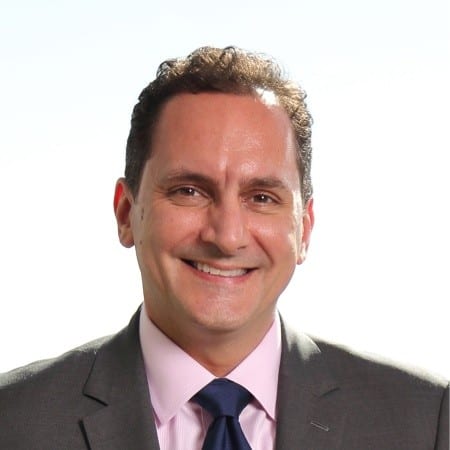 David Lennon
The new pri­or­i­ty re­view bol­sters the am­bi­tions that No­var­tis had stat­ed for Zol­gens­ma since day 1. Soon af­ter it shocked the biotech world with da­ta from a small study in which 15 in­fants with SMA were able to reach 20 months with­out the need for con­stant res­pi­ra­to­ry sup­port, or dy­ing, AveX­is mapped a strat­e­gy to gain the fastest pos­si­ble mar­ket­ing ap­proval for their ther­a­py.
"The in­tro­duc­tion of one-time, po­ten­tial­ly cu­ra­tive ther­a­pies will re­quire re­think­ing how our health­care sys­tem man­ages di­ag­no­sis, treat­ment, care and as­so­ci­at­ed costs for pa­tients with ge­net­ic dis­ease," said AveX­is pres­i­dent David Lennon in a state­ment.
And re­quire re­think­ing it will.
Just days ago, Lennon told in­vestors that the com­pa­ny be­lieves AVXS-101 is cost-ef­fec­tive "in the range of $4-$5 mil­lion" us­ing a slide that plot­ted sev­er­al drugs' 10-year cost against in­cre­men­tal qual­i­ty-ad­just­ed life year, or QALY. Both the US' ICER and the UK's NICE, the com­pa­ny points out, have backed drugs with 10-year costs of more than $4 mil­lion.
Al­so in No­var­tis' and AveX­is' fa­vor: Ri­vals at Bio­gen charge $750,000 for the first year of Spin­raza, then $375,000 a year af­ter that — for life. That's $1.87 mil­lion over 4 years. And they don't get much grief for it.
While the ther­a­py waits its turn at the FDA, the com­mer­cial team will have plen­ty of pric­ing ques­tions to grap­ple with.