No­var­tis isn't mess­ing around with CAR-T, and it has a promis­ing next-gen ther­a­py to help prove it
The cen­ter ring at AS­CO this week­end will fea­ture CTL019, No­var­tis' lead CAR-T that ap­pears to be head­ed to a land­mark ap­proval in a mat­ter of months. But the phar­ma gi­ant will al­so be putting the spot­light on a next-gen CAR-T ther­a­py — CTL119 — with a com­pelling glimpse at its promise of im­prov­ing reengi­neered cells' per­sis­tence, amp­ing up their ther­a­peu­tic po­ten­tial.
This new mod­el CAR is made with a hu­man­ized CAR pro­tein with, pre­sum­ably, greater affin­i­ty to hu­man pro­teins than the mouse pro­teins used in the first wave of CARs built at the Uni­ver­si­ty of Penn­syl­va­nia.
In a small study to be re­viewed at AS­CO, in­ves­ti­ga­tors added the drug to Im­bru­vi­ca (ibru­ti­nib) among 9 pa­tients with treat­ment-re­sis­tant chron­ic lym­pho­cyt­ic leukemia that had not been beat­en in­to re­mis­sion. All 9 had been on ibru­ti­nib for at least six months pri­or to adding CD19-tar­get­ing CTL119 to their treat­ment reg­i­men.
Af­ter three months, 8 of 9 evalu­able pa­tients were free of any sign of can­cer in their bone mar­row. The 9th had a par­tial re­sponse.
The work at No­var­tis re­flects a com­mit­ment from all the lead play­ers that the first wave of CAR-Ts — in­clud­ing KTE-C19 (axi­cab­ta­gene ciloleu­cel) from Kite Phar­ma­ceu­ti­cals — can be im­proved on with new tech­nol­o­gy. But it's even more im­por­tant for No­var­tis, which is out to demon­strate that it is com­plete­ly com­mit­ted to de­vel­op­ing nov­el waves of CAR-Ts.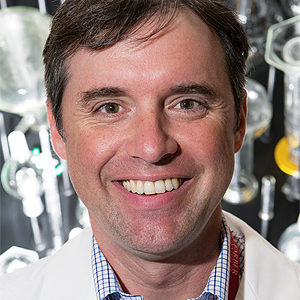 Jay Brad­ner, No­var­tis
No­var­tis made one of the biggest splash­es when it jumped in­to CAR-T — reengi­neer­ing pa­tients' im­mune cells to at­tack can­cer cells — with Carl June and his col­leagues at Penn. And the Big Phar­ma play­er stunned the on­col­o­gy field last sum­mer when it abrupt­ly shred­ded a sep­a­rate cell and gene ther­a­py unit — lay­ing off more than 100 and rein­te­grat­ing the work back in­to the broad­er R&D or­ga­ni­za­tion. To many, in­clud­ing mem­bers of its own team, that move —fol­lowed by a re­cent de­fec­tion in the new team in charge of CAR-T — looked like a re­treat amid con­sid­er­able dis­ar­ray.
By fo­cus­ing on new con­structs and new deals, No­var­tis ex­ecs are sig­nal­ing that they plan to re­main a dom­i­nant play­er. And CTL119 is part of that case.
Said James Brad­ner, pres­i­dent of the No­var­tis In­sti­tutes for Bio­Med­ical Re­search:
CTL119 rep­re­sents one of our lat­est ad­vances in CAR-T cell ther­a­py re­search and our broad­er com­mit­ment to pi­o­neer­ing break­through im­muno-on­col­o­gy treat­ments.
The un­der­ly­ing mes­sage: No­var­tis is plan­ning to stay a leader long af­ter CTL019 makes drug his­to­ry.