No­var­tis lat­er­als two PhII an­ti-ag­ing drugs to a PureTech start­up, grab­bing an eq­ui­ty stake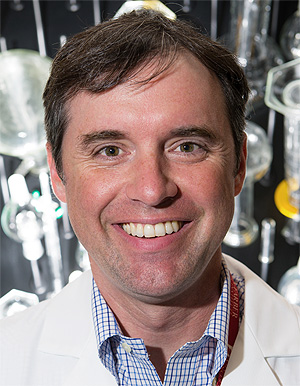 Jay Brad­ner, No­var­tis
Phar­ma gi­ant No­var­tis is spin­ning out a pair of Phase IIb-ready drugs now bound for ad­vanced tri­als on re­pair­ing the de­te­ri­o­rat­ing im­pact of ag­ing on the hu­man im­mune sys­tem.
Boston-based PureTech Health is on the re­ceiv­ing end of the deal, set­ting up a sub­sidiary called resTOR­bio which it will now fund, in tranch­es, with $15 mil­lion. And it can earn a grow­ing stake in the op­er­a­tion, ris­ing to 58% on the al­lo­ca­tion of the full $15 mil­lion, with an op­tion to in­crease that to 67% if it adds $10 mil­lion more.
No­var­tis re­tains an eq­ui­ty stake as well as un­spec­i­fied mile­stones and roy­al­ties.
There's noth­ing new about a ma­jor phar­ma op­er­a­tion like No­var­tis spin­ning out as­sets from a large pipeline. Vivek Ra­maswamy's Roivant has es­tab­lished com­pa­nies based on ne­go­ti­at­ing the re­ceiv­ing end of that arrange­ment. And No­var­tis it­self has a few oth­er re­cent deals to un­der­score the trend.
What's in­ter­est­ing this year is that the whole field of di­vest­ing as­sets is grow­ing hot­ter as com­pa­nies look to repri­or­i­tize pipelines in the wake of in­creas­ing re­sis­tance by pay­ers, as Ernst & Young point­ed out re­cent­ly.
In this case PureTech is grab­bing two drugs that have com­plet­ed stud­ies for im­munose­nes­cence. The treat­ment in­hibits the mTORC1 path­way, which has been long stud­ied for its abil­i­ty — in an­i­mals — to re­vi­tal­ize T cell func­tion and amp up an ag­ing im­mune sys­tem.
"mTORC1 in­hibitors could lead us to a new par­a­digm for treat­ing sev­er­al ag­ing-re­lat­ed con­di­tions," said Chen Schor, a PureTech se­nior ex­ec­u­tive and the leader of the resTOR­bio pro­gram.
Ag­ing has been a grow­ing fo­cus among a hand­ful of biotechs, though there are still plen­ty of pesky de­tails about de­vel­op­ment and end­points that still need to be worked out with the FDA. Still, this is an ad­vanced ef­fort, es­pe­cial­ly com­pared to cell senes­cence pro­grams at star­tups like Uni­ty.
Don't be sur­prised if you see some more of these kinds of out­sourc­ing deals from No­var­tis.
Jay Brad­ner, who runs the No­var­tis In­sti­tutes for Bio­Med­ical Re­search (NI­BR), said:
We re­gard the fur­ther de­vel­op­ment of these com­pounds by PureTech Health for the po­ten­tial treat­ment of con­di­tions such as im­munose­nes­cence, as a prime ex­am­ple of our con­tin­ued com­mit­ment to work more open­ly with in­no­va­tors be­yond our walls to ad­vance projects that have the po­ten­tial to help pa­tients lead health­i­er lives.