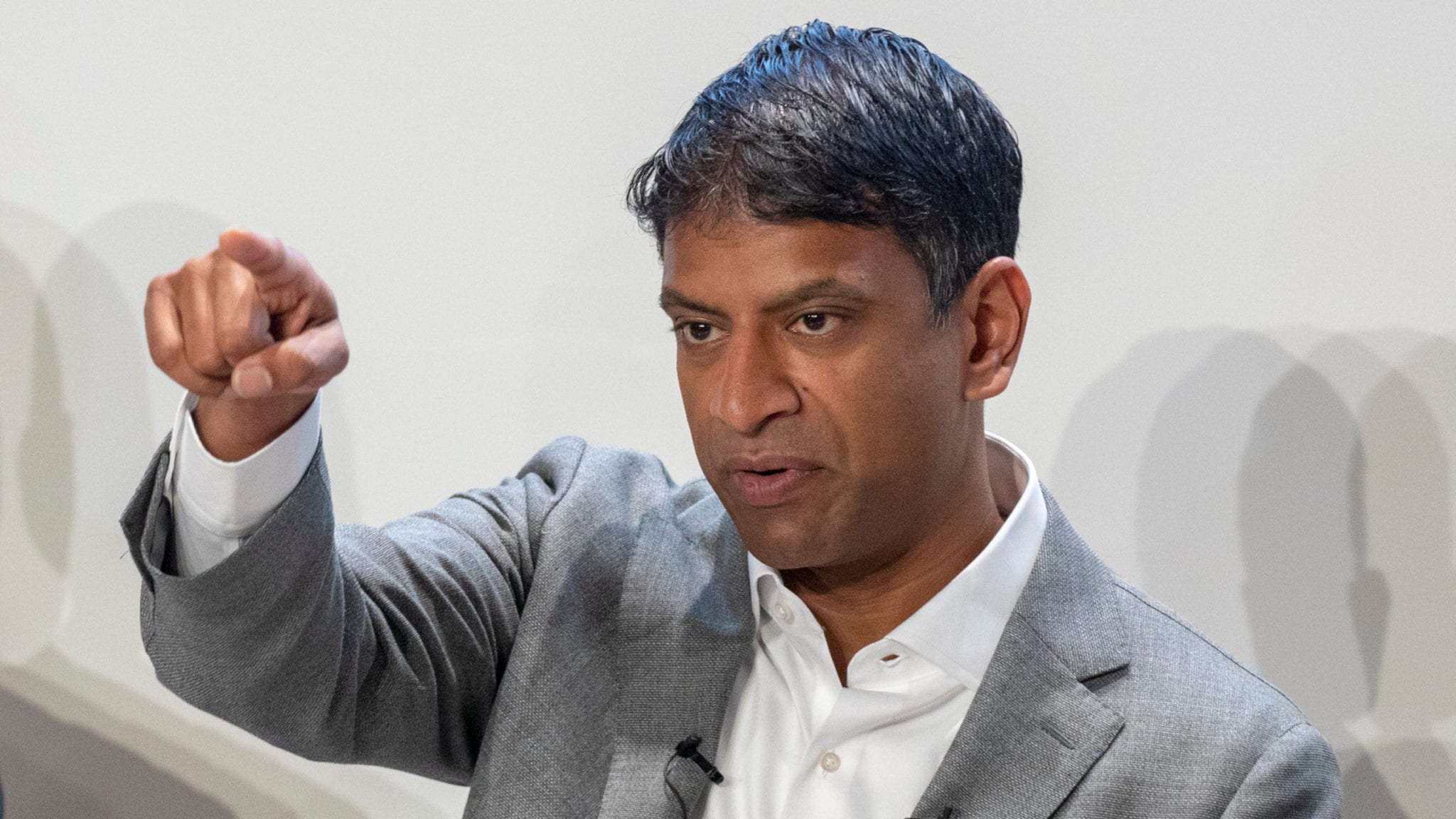 Vas Narasimhan (Credit: AP)
No­var­tis nabs FDA ap­proval for hyped Eylea ri­val
As Re­gen­eron's Eylea stares down po­ten­tial slow-death-by-gener­ics, No­var­tis has nabbed a wide­ly ex­pect­ed FDA ap­proval for its own wet mac­u­lar de­gen­er­a­tion in­jec­tion, Beovu (brolu­cizum­ab).
No­var­tis has been eye­ing Re­gen­eron patent ex­pi­ra­tion with the leer­ing in­ten­si­ty of a prowl­ing tiger. Be­fore be­com­ing CEO in 2017, Vas Narasimhan iden­ti­fied brolu­cizum­ab as one of four big late-stage drugs to watch, and in 2018 he named it one of the "core 5" in his list of 25 block­busters.
The chunk the Swiss gi­ant may carve out of Eylea's $5 bil­lion rev­enue shrank short­ly af­ter that 2018 pro­jec­tion as Re­gen­eron stum­bled its way in­to a sur­prise FDA ap­proval to ad­min­is­ter over 12 weeks.
To­day's FDA ap­proval is al­so for a 12-week dose. It was won off two head-to-head, ran­dom­ized phase III clin­i­cal tri­als that found "non-in­fe­ri­or­i­ty" for brolu­cizum­ab against Eylea (afliber­cept) af­ter year one. In HAWK, pa­tients re­ceiv­ing brolu­cizum­ab im­proved on eye tests by 6.6 let­ters for a 6 mg dose and 6.1 let­ters for a 3 mg dose com­pared with 6.9 mg. In the HAR­RI­ER study, pa­tients re­ceiv­ing 6 mg of brolu­cizum­ab im­proved by 6.9 let­ters com­pared with 7.6 let­ters for afliber­cept. The two tri­als cov­ered a com­bined 1817 pa­tients.
No­var­tis tout­ed the drug as the first to of­fer both greater flu­id res­o­lu­tion than afliber­cept and that can be pre­scribed with a three-month dos­ing in­ter­val im­me­di­ate­ly af­ter a three-month load­ing phase.
Baird an­a­lyst Bri­an Sko­r­ney, though, wrote the an­nounce­ment looked "meh," He ar­gued Beovu was un­like­ly to make a huge im­pact on Eylea giv­en sim­i­lar ef­fi­ca­cy and dosage, and what ap­pears to mar­gin­al­ly worse safe­ty da­ta.
"Al­though the in­tro­duc­tion of a com­pet­i­tive prod­uct should re­sult in some mar­ket share loss, we be­lieve con­cerns that it is lead­ing Eylea sales over a cliff are over­done, es­pe­cial­ly in light of this la­bel," Sko­r­ney wrote.
Eylea's patents will be­gin to ex­pire in 2023 in the US and 2025 in Eu­rope, al­though the US in­tel­lec­tu­al prop­er­ty es­tate will re­main in­to 2032.
Wet mac­u­lar de­gen­er­a­tion, al­so known as age-re­lat­ed mac­u­lar de­gen­er­a­tion, is the lead­ing cause of vi­sion loss and blind­ness in peo­ple over 65 in North Amer­i­ca, Eu­rope, Aus­tralia and Asia.
Re­gen­eron, cog­nizant of Eylea's long-loom­ing patent ex­pi­ra­tion, signed a bil­lion-dol­lar R&D part­ner­ship with Al­ny­lam this year to ex­plore RNAi ther­a­pies, in­clud­ing for wet AMD. In­flam­ma­some, a new Boehringer In­gel­heim part­ner, is de­vel­op­ing mol­e­cules for wet AMD treat­ment.