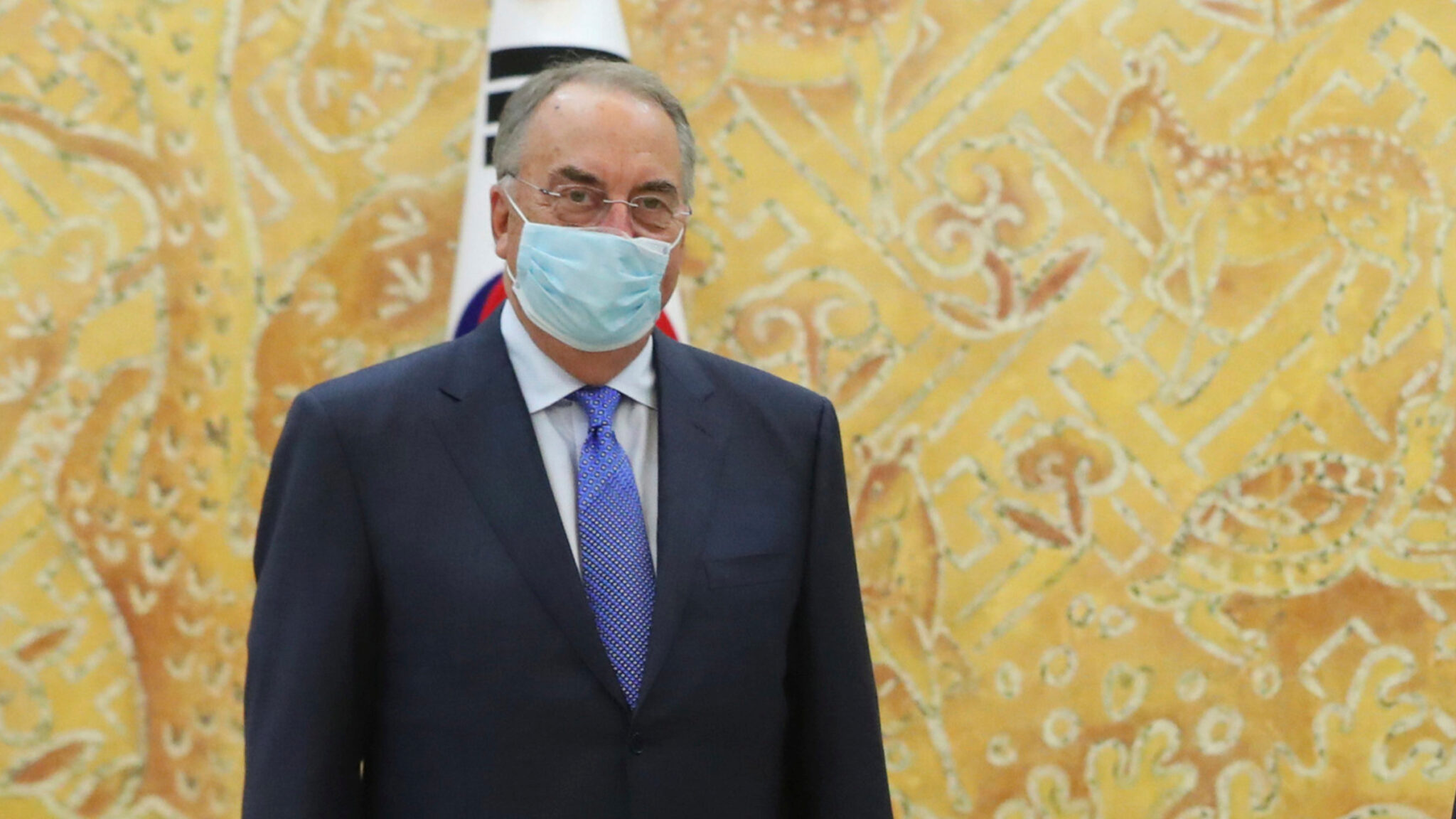 Stanley Erck, Novavax CEO (Lee Jin-wook/Yonhap via AP Images)
No­vavax says its vac­cine is 80% ef­fec­tive in teens, but man­u­fac­tur­ing ques­tions con­tin­ue to cloud fu­ture
No­vavax fi­nal­ly sub­mit­ted an ap­pli­ca­tion for emer­gency use au­tho­riza­tion for its Covid-19 vac­cine late last month. Now a sec­ond ap­pli­ca­tion may al­ready be in the off­ing.
The oft-de­layed but nev­er-bor­ing Mary­land-based vac­cine com­pa­ny an­nounced pos­i­tive re­sults from its ado­les­cent tri­al on Thurs­day. The biotech's vac­cine, known as Nu­vax­ovid, was 80% ef­fec­tive at pre­vent­ing symp­to­matic dis­ease in pa­tients 12 to 17 years old.
The 2,247-per­son tri­al was con­duct­ed while the Delta vari­ant — sig­nif­i­cant­ly more in­fec­tious and slight­ly eva­sive to im­mune re­spons­es against the orig­i­nal virus — was dom­i­nant in the US. The com­pa­ny said it se­quenced 11 out of 20 con­firmed Covid-19 cas­es in the tri­al; all were Delta.
The vol­un­teers al­so showed about 50% more neu­tral­iz­ing an­ti­bod­ies as adults had in pre­vi­ous tri­als, meet­ing an FDA re­quire­ment for non-in­fe­ri­or­i­ty.
The new da­ta raise the prospect that a third vac­cine could be­come avail­able for teenagers in the US and oth­er parts of the world, join­ing the mR­NA shots from Pfiz­er and Mod­er­na. Al­though those dos­es have been avail­able for months in the US, vac­ci­na­tion rates for teenagers re­main low rel­a­tive to adults: Just 57% of Amer­i­cans be­tween 12 and 17 have re­ceived at least 2 dos­es, ac­cord­ing to the New York Times track­er, com­pared with 71% of 18 to 65 year-olds and 89% of those over 65.
No­vavax has long ar­gued its pro­tein-based shot could be more at­trac­tive for some peo­ple, par­tic­u­lar­ly the vac­cine-hes­i­tant, than mR­NA shots: Its tech­nol­o­gy is old­er and used in oth­er shots, they note, and it has a low­er side ef­fect pro­file.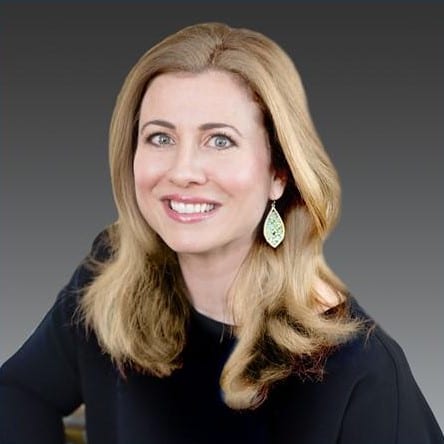 Sil­via Tay­lor
Those same fac­tors, they ar­gued, could make Nu­vax­ovid an at­trac­tive op­tion in help­ing vac­ci­nate teens, al­though it's not clear whether the shot is suf­fi­cient­ly less re­ac­to­genic than mR­NA to boost up­take.
Around half of the vac­ci­nat­ed vol­un­teers each re­port­ed mus­cle pain, fa­tigue and headache. In Mod­er­na's ado­les­cent tri­al, by con­trast, those symp­toms each ap­peared in about 70% of vac­ci­nat­ed par­tic­i­pants. (No­vavax did not re­lease pre­cise break­downs, opt­ing for a graph in­stead.)
"We be­lieve that our ef­fi­ca­cy and safe­ty pro­file will make us a de­sir­able op­tion in the pe­di­atric pop­u­la­tion," Sil­via Tay­lor, No­vavax's VP of cor­po­rate af­fairs, told re­porters Thurs­day.
No­vavax has al­so made large com­mit­ments to dis­trib­ut­ing its vac­cine around the world at a time when vac­cine ac­cess is still in­equitable.
But the com­pa­ny's plans for kids will face the same hur­dles as the com­pa­ny's plans have faced in adults.
For one, the Omi­cron vari­ant has made its shot sig­nif­i­cant­ly less ef­fec­tive, al­though like its mR­NA ri­vals, the com­pa­ny has shown that a boost­er shot at least tem­porar­i­ly re­coups much of the lost ac­tiv­i­ty. And the com­pa­ny showed da­ta Thurs­day that an­ti­bod­ies teenagers de­vel­oped from the shot were able to neu­tral­ize Omi­cron, al­beit at re­duced po­ten­cies.
And then there's man­u­fac­tur­ing: The com­pa­ny strug­gled for near­ly a year and a half to re­li­ably pro­duce its shot at scale, al­though there are signs those is­sues are fi­nal­ly abat­ing. The vac­cine is now au­tho­rized by the WHO and Eu­ro­pean reg­u­la­tors and is al­so en­ter­ing use in the UK, In­done­sia, In­dia and oth­er parts of the globe.
Al­though the FDA has yet to is­sue a de­ci­sion on No­vavax's shot, the com­pa­ny's choice to sub­mit an EUA sug­gests it be­lieves that the man­u­fac­tur­ing is­sues that re­peat­ed­ly de­layed au­tho­riza­tion have been re­solved.
Nev­er­the­less, Reuters re­port­ed this week that No­vavax has de­layed ship­ments to Eu­rope and oth­er parts of the globe. The Philip­pines, for ex­am­ple, said it has not re­ceived a sin­gle one of the 30 mil­lion shots it or­dered and was now con­sid­er­ing rene­go­ti­at­ing its con­tract.
Asked about the de­lays, Tay­lor on­ly ad­dressed the sit­u­a­tion in Eu­rope — where she said EU ship­ments have to un­der­go lo­cal test­ing in the Nether­lands be­fore be­ing dis­trib­uted to lo­cal coun­tries — but didn't ad­dress de­lays else­where. She al­so re­it­er­at­ed the com­pa­ny will have the ca­pac­i­ty to pro­duce 2 bil­lion dos­es an­nu­al­ly, a goal No­vavax has been promis­ing since 2020. As re­cent­ly as last April, they said they would reach the ca­pac­i­ty by Q3 2021.
Tay­lor, though, de­clined to say how many dos­es the com­pa­ny is pro­duc­ing at the mo­ment — on­ly that they would meet their promis­es.
"We have com­mit­ments in place for 2 bil­lion dos­es," she said. "That is a good match, we can make as much as we need to sup­ply our dose com­mit­ments."