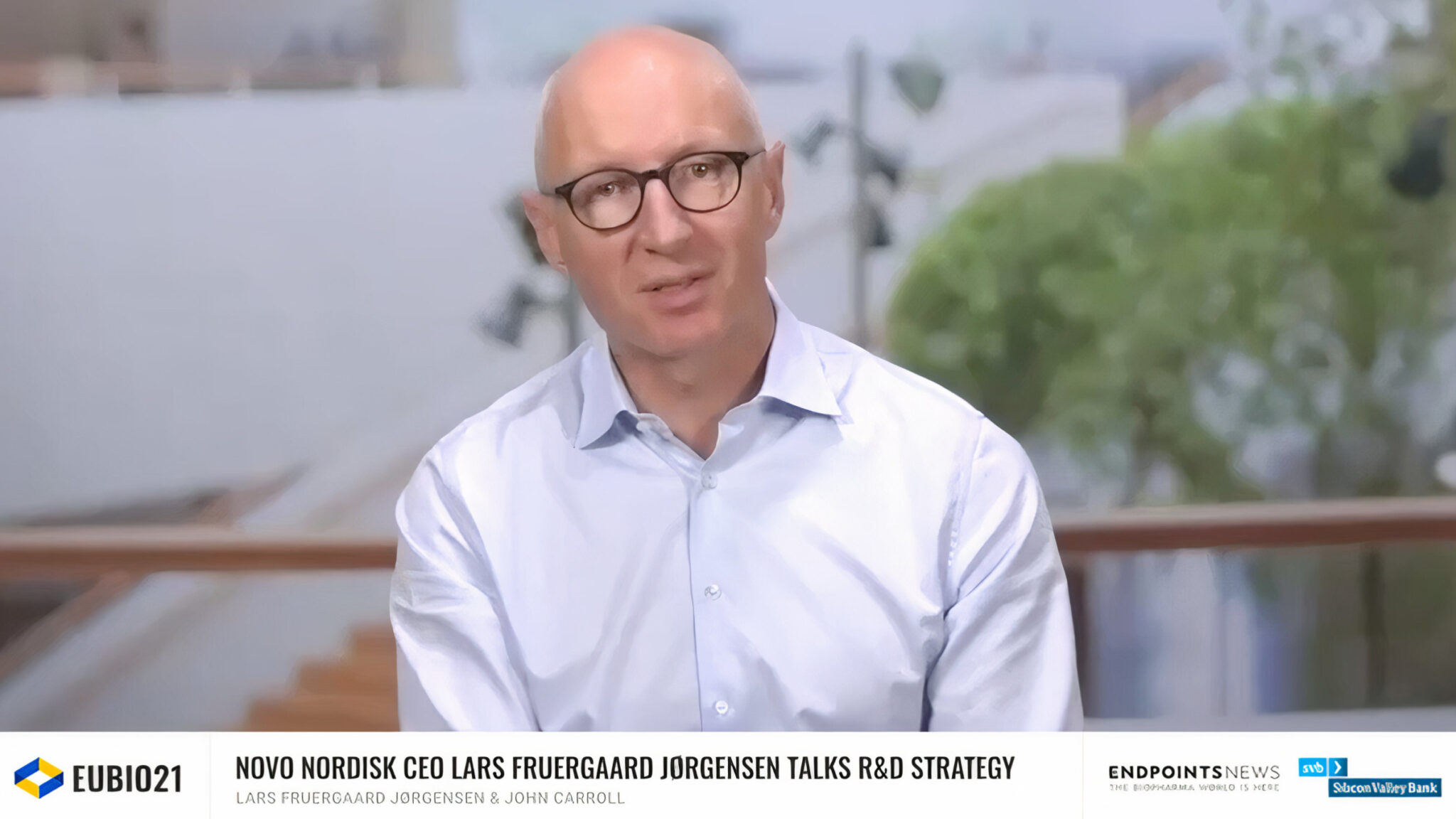 No­vo CEO Lars Fruer­gaard Jør­gensen on R&D risk, the deal strat­e­gy and tar­gets for gen­der di­ver­si­ty

I kicked off our European R&D summit last week with a conversation involving Novo Nordisk CEO Lars Fruergaard Jørgensen. Novo is aiming to launch a new era of obesity management with a new approval for semaglutide. And Jørgensen had a lot to say about what comes next in R&D, how they manage risk and gender diversity targets at the trendsetting European pharma giant.
John Carroll: I'm here with Lars Jørgensen, the CEO of Novo Nordisk. Lars, it's been a really interesting year so far with Novo Nordisk, right? You've projected a new era of growing sales. You've been able to expand on the GLP-1 franchise that was already well established in diabetes now going into obesity. And I think a tremendous number of people are really interested in how that's working out. You have forecast a growing amount of sales. We don't know specifically how that might play out. I know a lot of the analysts have different ideas, how those numbers might play out, but that we are in fact embarking on a new era for Novo Nordisk in terms of what the company's capable of doing and what it's able to do and what it wants to do. And I wanted to start off by asking you about obesity in particular. Semaglutide has been approved in the United States for obesity. It's an area of R&D that's been very troubled for decades. There have been weight loss drugs that have come along. They've attracted a lot of attention, but they haven't actually ever gained traction in the market. My first question is what's different this time about obesity? What is different about this drug and why do you expect it to work now whereas previous drugs haven't?
Premium subscription required
Unlock this article along with other benefits by subscribing to one of our paid plans.