Novo's semaglu­tide hand­i­ly whips Eli Lil­ly's Trulic­i­ty in a PhI­II di­a­betes show­down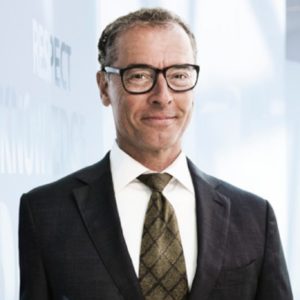 Mads Krogs­gaard Thom­sen
No­vo Nordisk had some more up­beat pipeline news to re­port Wednes­day af­ter­noon, as re­searchers rolled out new Phase III da­ta show­ing their GLP-1 drug semaglu­tide — a would-be block­buster — beat out Eli Lil­ly's Trulic­i­ty (du­laglu­tide) in a head-to-head show­down.
Of par­tic­u­lar note: No­vo's drug sailed through SUS­TAIN 7 with com­pa­ra­ble in­stances of di­a­bet­ic retinopa­thy with the com­para­tor drug from Lil­ly. That may help qualm fears raised by ear­li­er study re­sults.
"(F)or me, the #1 fo­cus go­ing in­to this press re­lease was whether No­vo's drug may have an im­bal­ance on retinopathies (based on find­ings from pri­or tri­al) … and it didn't (best case for No­vo)," con­clud­ed Ever­core ISI's Umer Raf­fat.
In­ves­ti­ga­tors test­ed two dos­es of semaglu­tide and Trulic­i­ty; 0.5 and 1.0 mgs com­pared to 0.75 and 1.50 mgs. Work­ing off a mean base­line for A1C of 8.2%, the two dos­es of semaglu­tide sliced that fig­ure by 1.5% and 1.8% com­pared to 1.1% and 1.4% for Trulic­i­ty. That led to sig­nif­i­cant­ly high­er rates of semaglu­tide pa­tients hit­ting their treat­ment goals than the ri­val drug.
Even bet­ter, the dif­fer­ences in weight gain were dra­mat­ic for semaglu­tide, which is head­ing in­to a Phase III obe­si­ty pro­gram with high hopes for the mar­ket to come. Av­er­age weight loss for the two dos­es were least twice as high with semaglu­tide than Trulic­i­ty, which will give this drug a clear ben­e­fit for large num­bers of over­weight di­a­bet­ics. At the high­er dose the av­er­age weight loss with 6.5 ki­los com­pared to 3.0 ki­los.
No­vo has this drug un­der re­view at the FDA and EMA af­ter a full slate of clin­i­cal stud­ies.
Lil­ly ex­ecs won't like the com­pe­ti­tion, if it wins ap­proval. The drug was its top-per­form­ing new drug in 2016, earn­ing $337 mil­lion. No­vo, mean­while, has proven to be a tough com­peti­tor in the mas­sive di­a­betes mar­ket, but has al­so been feel­ing the pain of pric­ing pres­sure that has af­flict­ed all the big play­ers, in­clud­ing Sanofi.
"The su­pe­ri­or glu­cose con­trol and weight loss achieved with semaglu­tide com­pared to du­laglu­tide in this tri­al re­in­forces the un­prece­dent­ed re­sults ob­served in the en­tire SUS­TAIN pro­gramme" said Mads Krogs­gaard Thom­sen, ex­ec­u­tive vice pres­i­dent and chief sci­ence of­fi­cer of No­vo Nordisk. "We are ex­cit­ed about the po­ten­tial of semaglu­tide to set a new stan­dard for treat­ment of type 2 di­a­betes."