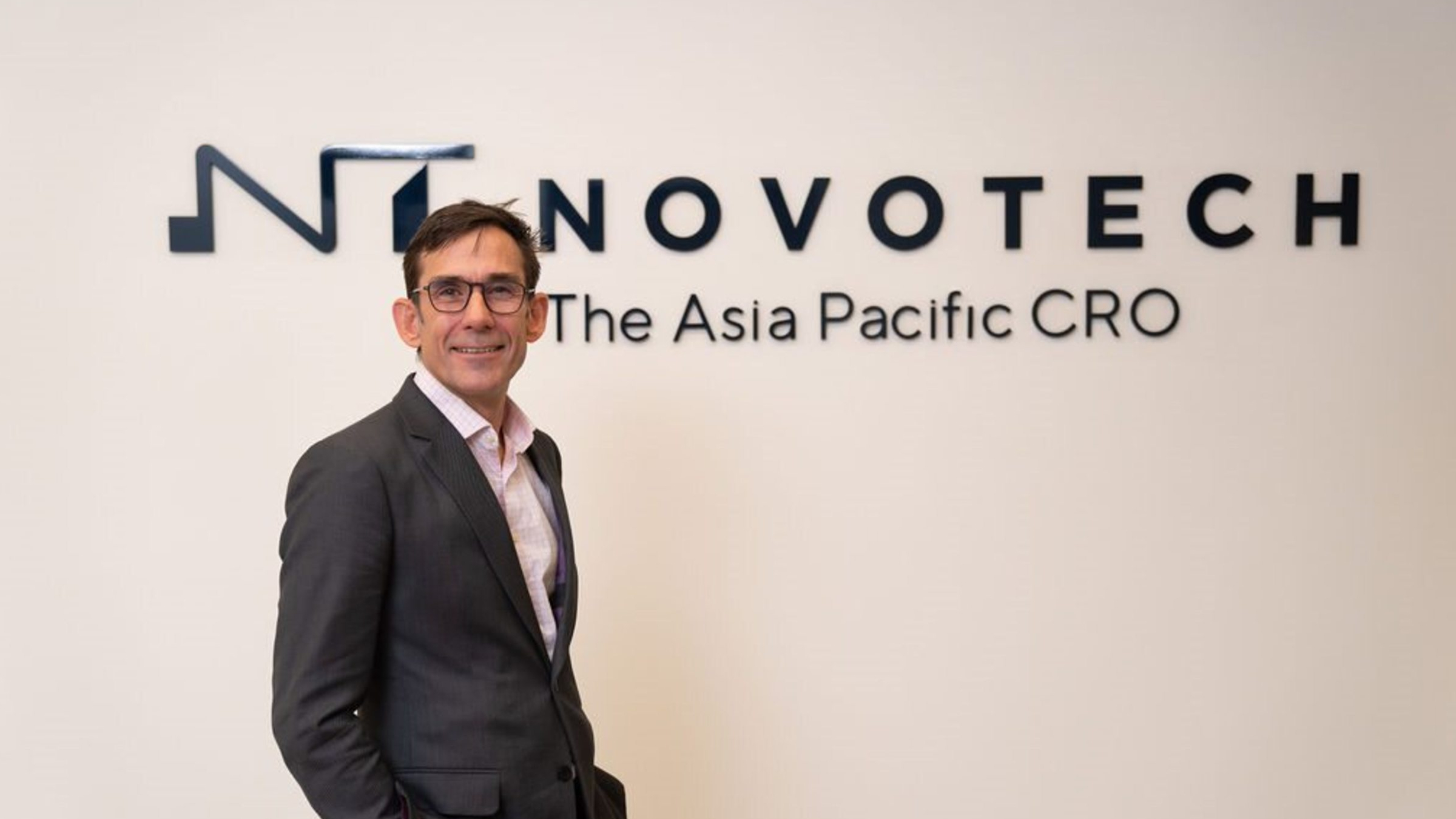 John Moller, Novotech CEO
Novotech's lat­est ac­qui­si­tions grow its US pres­ence and plant a Eu­ro­pean foothold
Over the past few years, the CRO Novotech has ce­ment­ed its po­si­tion in the Asia-Pa­cif­ic re­gion, but its lat­est move will see it plant­i­ng its flag on two dif­fer­ent con­ti­nents.
On Mon­day, Novotech an­nounced it has ac­quired two CROs: the Col­orado-based CBR In­ter­na­tion­al and the Poland-based east­HORN.
CBR is a con­sul­tan­cy com­pa­ny fo­cused on guid­ing phar­ma com­pa­nies through FDA re­quire­ments and of­fers ser­vices that in­clude reg­u­la­to­ry strat­e­gy, FDA rep­re­sen­ta­tion and sci­en­tif­ic af­fairs to sup­port cGMP re­quire­ments, among oth­ers. The ac­qui­si­tion will now al­low Novotech to add US and glob­al reg­u­la­to­ry, qual­i­ty and de­vel­op­ment ser­vices to its ar­se­nal. This in­cludes as­sist­ing with sub­mis­sions such as IND, BLA, fast track and or­phan drug ap­pli­ca­tions.
The ac­qui­si­tion of east­HORN gives Novotech a toe­hold in the Eu­ro­pean mar­ket, al­low­ing Novotech's clients the abil­i­ty to ac­cess that con­ti­nent's mar­kets for wider drug de­vel­op­ment.
How­ev­er, the fi­nan­cial de­tails of the two ac­qui­si­tions were not dis­closed, but all em­ploy­ees will now be un­der Novotech's ban­ner. East­HORN will re­tain its name for now and be known as a "Novotech com­pa­ny."
In an email to End­points News, Novotech CEO John Moller said the com­pa­ny has been ex­e­cut­ing a "glob­al ex­pan­sion strat­e­gy" over the past 12 months. This move, ac­cord­ing to Moller, has been dri­ven by the de­mand of its larg­er biotech clients, sev­er­al of which are now un­der­go­ing glob­al Phase II projects.
Moller told End­points in an email:
We ac­quired one of our US part­ners ear­li­er this year, and the ac­qui­si­tion of East­HORN com­pletes the Eu­ro­pean part of this strat­e­gy giv­ing us ac­cess to around 30 Eu­ro­pean coun­tries. We've been close part­ners with East­HORN for well over a decade and we take a sim­i­lar ap­proach to client ser­vice, and we know each oth­er well. While East­HORN op­er­ates through­out Eu­rope it has a long his­to­ry in Cen­tral and East­ern Eu­rope, which has some of the at­trac­tive pa­tient re­cruit­ment char­ac­ter­is­tics that Novotech en­joys in Asia, as well as some sim­i­lar­i­ties in dis­ease preva­lence.
In the US, it now has a space in Boul­der, Col­orado adding to its ex­ist­ing of­fices in San Fran­cis­co, Boston and Charleston, SC.
Novotech's ex­pan­sion dri­ve be­yond the Asia-Pa­cif­ic re­gion start­ed last year as the CRO ac­quired Charleston-based NCGS in May to ex­pand its glob­al of­fer­ings for clients.