Now a two-time los­er, As­traZeneca's hopes for selume­tinib dwin­dle af­ter an­oth­er PhI­II flop
As­traZeneca's one-time block­buster hope­ful selume­tinib is now a two-time los­er in late-stage de­vel­op­ment. The phar­ma gi­ant was forced to con­cede Tues­day morn­ing that the drug flopped in KRAS-pos­i­tive non-small cell lung can­cer. The drug whiffed on pro­gres­sion-free sur­vival and failed to score on over­all sur­vival as well.
As­traZeneca had to walk away from the first Phase III for selume­tinib last year af­ter the drug — in-li­censed from Ar­ray — failed for an eye can­cer called uveal melanoma.
The back-to-back fail­ures leave shrink­ing hope that the drug can ever live up to the block­buster fu­ture that CEO Pas­cal So­ri­ot had fore­cast for it sev­er­al years ago. The drug was a sig­nif­i­cant piece of As­traZeneca's promise to build rev­enues to $45 bil­lion by 2023. Now it's an­oth­er ex­am­ple of the hit-and-miss for­tunes of the phar­ma gi­ant since So­ri­ot took the helm.
As­traZeneca's plans for the drug have dwin­dled down to thy­roid can­cer, where it won't be giv­en good odds of suc­cess. As­traZeneca is known for stay­ing rigid­ly fo­cused on adding im­por­tant drugs to its port­fo­lio, a strat­e­gy that has led to the dis­count sales of trou­bled drugs like bro­dalum­ab and lesin­u­rad.
Shares of As­traZeneca slipped a lit­tle Tues­day morn­ing, while shares of Ar­ray $AR­RY cratered, drop­ping 18% in pre-mar­ket trad­ing.
As selume­tinib and oth­er drugs fad­ed, As­traZeneca's suc­cess with Tagris­so loomed large as an ex­am­ple of what the can­cer drug side of the com­pa­ny could ac­com­plish. Those hopes ex­tend to the PD-L1 drug dur­val­um­ab, now in a big Phase III pro­gram as Bris­tol-My­ers, Mer­ck and Roche all divvy up the mar­ket with ap­proved drugs. But As­traZeneca has had oth­er set­backs on the can­cer front as well. Last spring, just weeks af­ter As­traZeneca ($AZN) re­port­ed a suc­cess for a com­bi­na­tion study of dur­val­um­ab and treme­li­mum­ab, the phar­ma gi­ant was forced to con­cede that the CT­LA-4 drug treme­li­mum­ab flunked a so­lo chal­lenge for mesothe­lioma.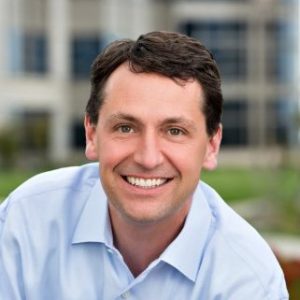 Sean Bo­hen, As­traZeneca CMO
As­traZeneca CMO Sean Bo­hen was left to read the last rites over the lung can­cer study. And he didn't sound hope­ful that this drug had much of a fu­ture in a pre­pared state­ment:
A ran­dom­ized Phase II tri­al showed promis­ing ac­tiv­i­ty of selume­tinib in com­bi­na­tion with do­c­etax­el in pa­tients with KRASmu­ta­tion-pos­i­tive lung can­cer. It is dis­ap­point­ing for pa­tients that these re­sults have not been con­firmed in Phase III. We ex­pect to present da­ta at a forth­com­ing med­ical meet­ing. We re­main com­mit­ted to fur­ther de­vel­op­ing treat­ments in the lung can­cer set­ting, such as our im­munother­a­py com­bi­na­tions and tar­get­ed EGFR treat­ments.