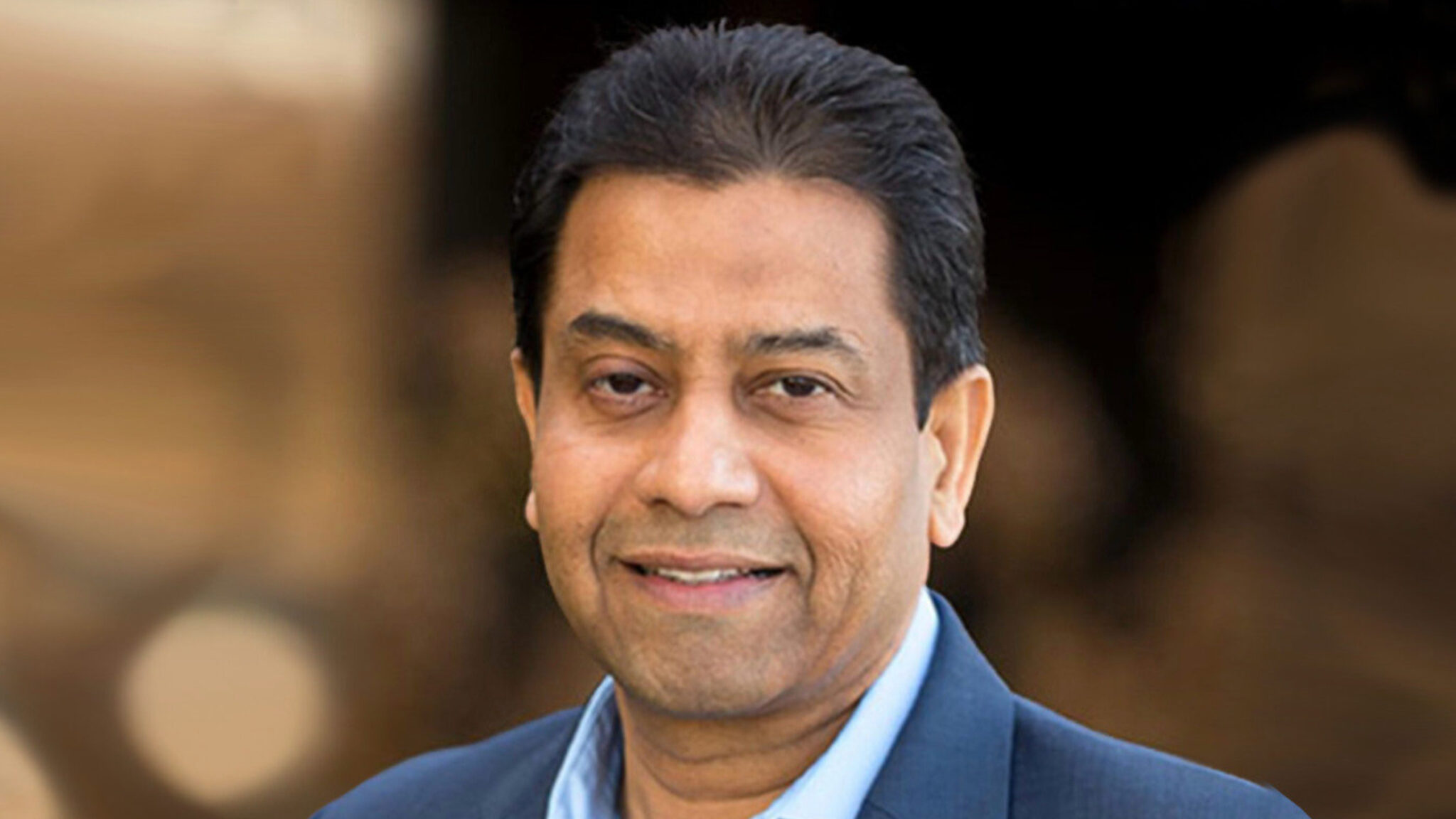 Shankar Musunuri, Ocugen CEO
Ocu­gen hits an­oth­er snag in bring­ing its Bharat Biotech-part­nered Covid-19 vac­cine to the US
Back in Ju­ly, Ocu­gen and Bharat Biotech un­veiled some Phase III da­ta sug­gest­ing their Covid-19 vac­cine, Co­v­ax­in, was 77.8% ef­fec­tive at pre­vent­ing over­all dis­ease in In­dia. They're now look­ing to launch an im­muno-bridg­ing study to see if those num­bers hold up in the US — but on Fri­day, the FDA said not so fast.
Reg­u­la­tors have placed a clin­i­cal hold on the part­ners' IND, Ocu­gen shared on Fri­day. Ocu­gen's stock $OCGN sank 9% on the news Fri­day, but was up al­most 7% in pre-mar­ket trad­ing on Mon­day.
"The FDA plans to iden­ti­fy the spe­cif­ic de­fi­cien­cies that are the ba­sis for clin­i­cal hold and in­for­ma­tion on how to ad­dress those de­fi­cien­cies," the Malvern, PA-based com­pa­ny said in a state­ment. "The Com­pa­ny ex­pects to re­ceive for­mal writ­ten com­mu­ni­ca­tion with the ad­di­tion­al in­for­ma­tion from the FDA and plans to work with the FDA in an ef­fort to re­solve its ques­tions as prompt­ly as pos­si­ble."
The news comes just a few weeks af­ter Ocu­gen filed for emer­gency use au­tho­riza­tion of the Bharat Biotech-part­nered shot for just pe­di­atric use based on an im­muno-bridg­ing study con­duct­ed in In­dia.
Co­v­ax­in, a whole-viri­on, in­ac­ti­vat­ed vac­cine, was de­vel­oped by Bharat Biotech along with the In­di­an Coun­cil of Med­ical Re­search. The World Health Or­ga­ni­za­tion grant­ed it an emer­gency use list­ing ear­li­er this month, stat­ing that the jab is "ex­treme­ly suit­able for low- and mid­dle-in­come coun­tries due to easy stor­age re­quire­ments."
In Ju­ly, Bharat an­nounced that the vac­cine was 77.8% ef­fec­tive against Covid-19 of any sever­i­ty, and 93.4% ef­fec­tive against se­vere dis­ease in a Phase III tri­al with more than 25,000 par­tic­i­pants in In­dia. Few­er than 0.5% of pa­tients ex­pe­ri­enced se­vere side ef­fects, the In­di­an biotech said at the time.
Ear­li­er this year, Ocu­gen an­nounced plans to file for an EUA in the US in June. But when June rolled around, the com­pa­ny said it de­cid­ed to pur­sue a bi­o­log­ics li­cense ap­pli­ca­tion in­stead, up­on rec­om­men­da­tion by the FDA. At the end of Oc­to­ber, Ocu­gen filed an IND to con­duct a Phase III im­muno-bridg­ing study in "sev­er­al hun­dred" US adults who've nev­er been vac­ci­nat­ed, or re­ceived two dos­es of an mR­NA vac­cine at least six months pri­or.
Just a week lat­er, the com­pa­ny sub­mit­ted an EUA for use in kids ages 2 to 18 based on an­oth­er im­muno-bridg­ing study con­duct­ed in In­dia. Ac­cord­ing to Ocu­gen, an im­muno-bridg­ing study showed that neu­tral­iz­ing an­ti­body re­spons­es in the pe­di­atric group were equiv­a­lent to those seen in adults.
"Our re­search sug­gests that peo­ple are seek­ing more choic­es when se­lect­ing a vac­cine, es­pe­cial­ly for their chil­dren," CEO Shankar Musunuri said. "Hav­ing a new type of vac­cine avail­able will en­able peo­ple to dis­cuss with their child's physi­cian the best ap­proach for them to low­er their child's risk of con­tract­ing COVID-19."
The clin­i­cal hold may not be a good sign for Ocu­gen's pe­di­atric EUA, though we'll have to wait and see.