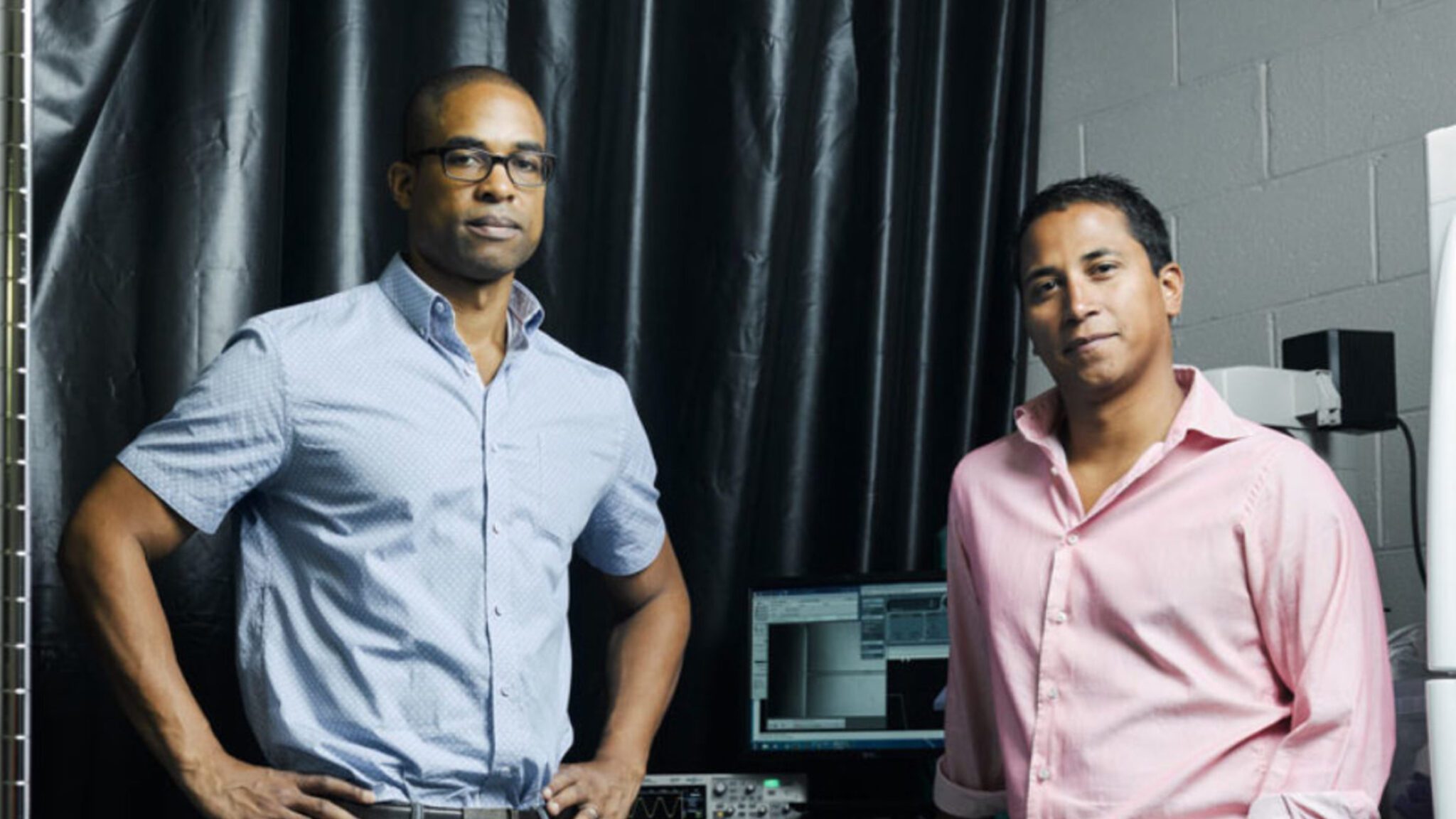 Cullen Buie (L) and Paulo Garcia (Credit: The Engine)
On a jour­ney to dras­ti­cal­ly speed up cell ther­a­py man­u­fac­tur­ing, Ky­topen lands $30M Se­ries A
Spun out of an MIT lab, sit­ting in an of­fice space above a Cam­bridge tapas restau­rant from world-renowned chef Ken Oringer is a biotech fo­cused on dras­ti­cal­ly re­duc­ing the amount of time it takes to make cell ther­a­pies. And Tues­day, the com­pa­ny co-found­ed by Paulo Gar­cia and Cullen Buie said it raised $30 mil­lion in Se­ries A fund­ing.
The fund­ing will go to­ward com­mer­cial­iz­ing its sys­tem for ac­cel­er­at­ing en­gi­neered cell ther­a­py pro­duc­tion, known as Flow­fect Tx. The round al­so will al­low the com­pa­ny to move to­ward treat­ing its first hu­man with the tech­nol­o­gy, which it says can en­gi­neer sim­ple non-vi­ral man­u­fac­tur­ing of cell ther­a­pies in just a few days as op­posed to weeks.
The fundrais­ing round was led by North­pond Ven­tures, which said that Ky­topen stood out be­cause of its plat­form-dri­ven ap­proach that broad­ly ad­dress­es the needs of ther­a­peu­tics. Cur­rent in­vestors The En­gine, Hori­zon Ven­tures, and Mass Ven­tures all con­tributed to the round, as well as Alde­vron co-founders Michael Cham­bers and John Bal­lan­tyne and Alexan­dria Ven­ture In­vest­ments.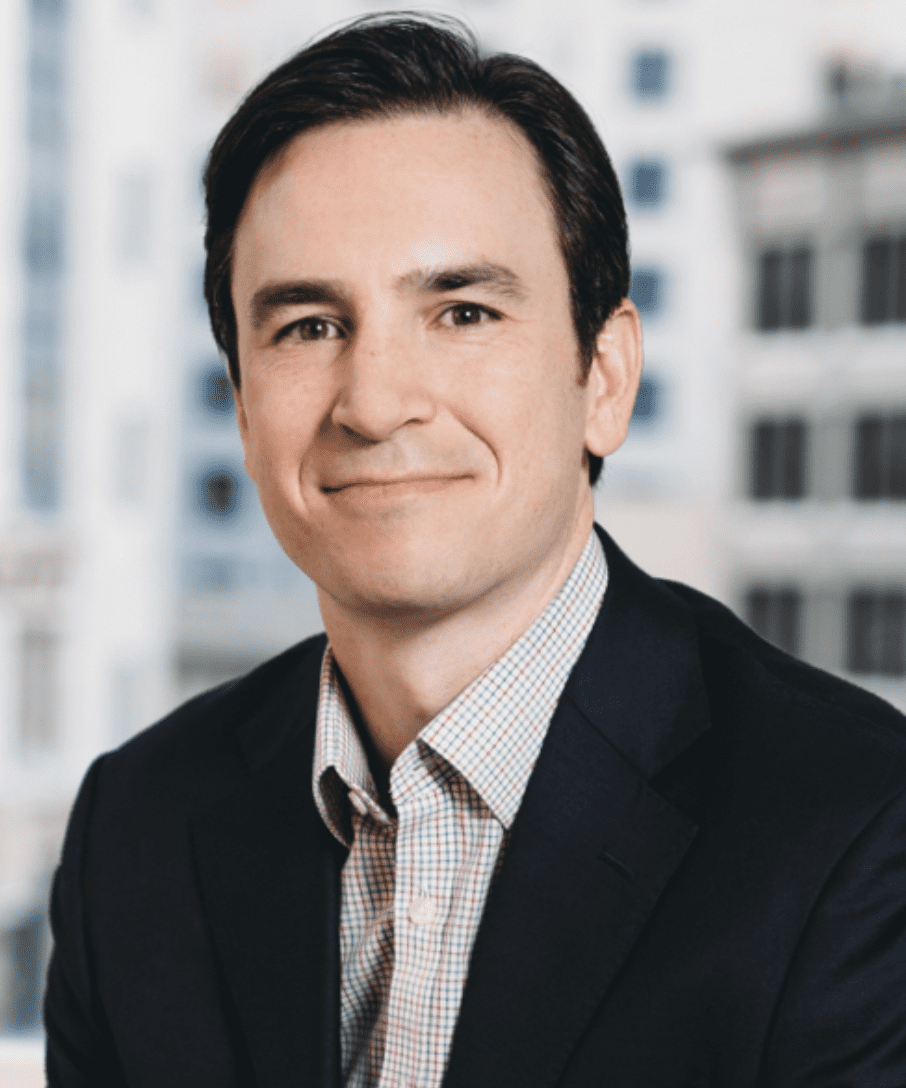 Adam Wi­eschhaus
"While there's so many op­por­tu­ni­ties for cell ther­a­pies to ad­dress the lim­i­ta­tions of more tra­di­tion­al ther­a­peu­tics, man­u­fac­tur­ing these cells is ex­treme­ly dif­fi­cult, and what we found to be a key bot­tle­neck," Adam Wi­eschhaus, di­rec­tor at North­pond, said in an in­ter­view with End­points News.
Gar­cia said the man­u­fac­tur­ing process is ex­treme­ly fast, and has the po­ten­tial to un­lock more per­son­al­ized treat­ments. It us­es electro­mechan­i­cal en­er­gy to gen­tly in­tro­duce ge­net­ic ma­te­r­i­al like RNA and DNA to cells that are typ­i­cal­ly hard to trans­fect.
"When you have a gen­tle process, that means how­ev­er many ma­te­ri­als you in­tro­duce, that ma­te­r­i­al, in terms of cell num­bers, you're get­ting sig­nif­i­cant­ly more out­put," Gar­cia said. "Mean­ing you can get to 100s of mil­lions of cells in a short­er amount of time."
Ky­topen wants to un­lock that bot­tle­neck and open up ways for cost-ef­fec­tive cell ther­a­pies. Its key, Gar­cia and Buie said, is in the abil­i­ty to scale up from dis­cov­ery to clin­i­cal man­u­fac­tur­ing very quick­ly.
There are three key mile­stones that Ky­topen's team hopes this fund­ing will help them achieve: to demon­strate the pow­er of its tech­nol­o­gy in a clin­i­cal set­ting, to launch the Flow­fect cGMP man­u­fac­tur­ing sys­tem, and to ac­cel­er­ate the high-through­out dis­cov­ery plat­form.
"Our view of the world — and oth­ers agree — is that there's been a lot of talk of chal­lenges with man­u­fac­tur­ing in this field, in ex vi­vo cell ther­a­pies, and our view is that those man­u­fac­tur­ing chal­lenges ac­tu­al­ly start in dis­cov­ery," Buie told End­points. "So you start when you're in­vent­ing your ther­a­py, and this is one of the rea­sons we're re­al­ly ex­cit­ed about our tech­nol­o­gy, be­cause we ac­tu­al­ly have so­lu­tions at the ther­a­py cre­ation phase and at the scale up phase, thus the part­ners that will work with us, their man­u­fac­tur­ing chal­lenges are ef­fec­tive­ly solved by the way they do the dis­cov­ery."
The way Ky­topen man­u­fac­tures at small scale is al­so the same way it's done at a larg­er scale. Buie com­pared it to cook­ing pas­ta: just be­cause the group is mak­ing more pas­ta, doesn't mean that a larg­er pot is re­quired. Be­cause the flow rate is so high, you can run the man­u­fac­tur­ing process for frac­tions of sec­onds for small scale work, and sec­onds-to-min­utes for larg­er scale man­u­fac­tur­ing.