On a new deal spree, Re­gen­eron buys in­to ISA in pur­suit of a check­point com­bo
Re­gen­eron and Sanofi $SNY aim to field the sixth new en­try in the PD-1/L1 space next year, and like their ri­vals they have some big plans for fol­lowup ap­provals in a rush to com­mand new mar­ket nich­es.
This morn­ing Re­gen­eron $REGN an­nounced that it will pur­sue a com­bi­na­tion pro­gram match­ing its check­point cemi­plimab with an HPV16-tar­get­ing drug from the Dutch biotech ISA for cer­vi­cal and head-and-neck can­cers.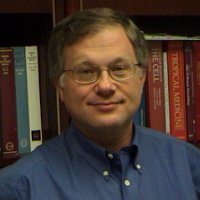 Is­rael Lowy
Re­gen­eron is buy­ing in­to ISA in the deal and of­fer­ing an up­front, but we don't have the num­bers on the deal. And if Re­gen­eron picks up an op­tion on mar­ket­ing rights, it will fol­low up with a set of mile­stones. Both com­pa­nies will share de­vel­op­ment costs.
The deal marks the lat­est in a string of pacts from Re­gen­eron, most no­tice­ably a tie-up with Deci­bel where they want to forge a new kind of biotech al­liance, tak­ing stakes in the com­pa­nies they want to work with and pur­su­ing a hands-on ap­proach to re­search col­lab­o­ra­tion.
The check­point field has ex­plod­ed over the past few years, lead­ing to all over a thou­sand clin­i­cal tri­als by the lead­ers in the field. Re­gen­eron and Sanofi be­lieve they will be ready to file for their first ap­proval of cemi­plimab in Q1.
"Re­gen­eron con­tin­ues to ex­pand and ad­vance our im­muno-on­col­o­gy pro­gram by study­ing mul­ti­ple com­bi­na­tion ther­a­pies in or­der to ful­ly ex­plore the sci­en­tif­ic pos­si­bil­i­ties in this rel­a­tive­ly new field," said Is­rael Lowy, head of trans­la­tion­al sci­ence and on­col­o­gy at Re­gen­eron. "Ear­ly clin­i­cal re­sults with ISA101 in HPV16-pos­i­tive in­di­ca­tions have been promis­ing, and we're ea­ger to in­ves­ti­gate the im­pact of adding cemi­plimab with the goal of fur­ther en­abling the body's im­mune sys­tem to at­tack the can­cer."