On the heels of ma­jor Pfiz­er deal, Arv­inas snags $55M Se­ries C for pro­tein degra­da­tion can­cer pro­grams
Af­ter ink­ing two ma­jor deals with Big Phar­mas tack­ling the in­creas­ing­ly hot path of pro­tein degra­da­tion ear­li­er this year, Yale spin­out Arv­inas has scored a $55 mil­lion round of fund­ing to take two of its can­cer pro­grams through the clin­ic.
The cash came in a Se­ries C round led by on­col­o­gy-fo­cused fund Nex­tech In­vest, which is new to Arv­inas' line­up of fi­nan­cial back­ers. Oth­er new in­vestors Deer­field Man­age­ment, Hill­house Cap­i­tal and Sirona Cap­i­tal joined the round, along with a slew of re­peats.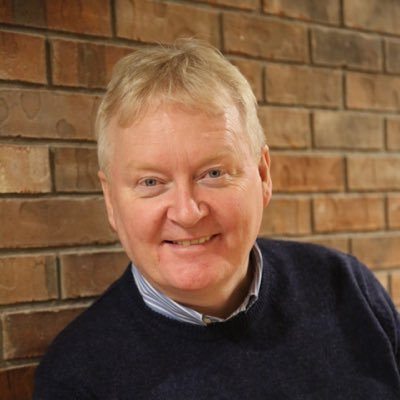 John Hous­ton
Arv­inas is a bit of a pi­o­neer in a new modal­i­ty called pro­tein degra­da­tion, an area pick­ing up steam in the in­dus­try. The sci­en­tif­ic con­cept is sim­ple enough. Where pro­tein in­hi­bi­tion has led to some ad­vanced med­i­cines, de­grad­ing pro­teins could prove a much more durable so­lu­tion.
Specif­i­cal­ly, Arv­inas plans to tag cer­tain dis­ease-caus­ing pro­teins for de­struc­tion by re­cruit­ing an E3 lig­ase to the tar­get, there­by send­ing the pro­tein to the cell's nat­ur­al "garbage dis­pos­al" called the ubiq­ui­tin-pro­tea­some sys­tem.
Arv­inas' CEO John Hous­ton tells me the plat­form, in the­o­ry, could be wide­ly ap­plic­a­ble to sev­er­al dis­eases.
"We're not lim­it­ed by dis­ease area, as al­most any dis­ease with a cell you want to de­grade could be tar­get­ed," Hous­ton said.
Hous­ton says Arv­inas was the first to take the con­cept be­yond acad­e­mia, but the sci­ence has since gained pop­u­lar­i­ty, with com­pa­nies like C4 Ther­a­peu­tics and Kymera jump­ing on board. Even ma­jor phar­mas like Cel­gene, Take­da, GSK and No­var­tis have ef­forts in the space.
In Jan­u­ary, Arv­inas scored a dis­cov­ery deal with Pfiz­er to hunt for a slate of small mol­e­cules that can de­grade pro­teins. Al­though the com­pa­nies were sparse on de­tails of the deal (in­clud­ing up­front pay­ment amounts and tar­gets), we do know the over­all pack­et of mile­stones adds up to $830 mil­lion for un­bri­dled suc­cess.
Arv­inas has signed two oth­er ma­jor al­liances with mar­quee phar­mas, ink­ing deals with Genen­tech and Mer­ck ear­li­er. And Genen­tech came back last No­vem­ber to dou­ble down on that re­la­tion­ship, push­ing the mile­stones up to $650 mil­lion.
This new round of in­vest­ment cap­i­tal will take Arv­inas' new­ly ap­point­ed pro­grams — which tar­get the an­dro­gen and es­tro­gen re­cep­tors for prostate and breast can­cers — through the clin­ic, the com­pa­ny said.
"This past year has been ex­cit­ing for us with two clin­i­cal can­di­date nom­i­na­tions, the ex­pan­sion of our col­lab­o­ra­tion with Genen­tech and the an­nounce­ment of a new col­lab­o­ra­tion with Pfiz­er," Hous­ton said. "With this ad­di­tion­al fi­nan­cial sup­port from ex­ist­ing and new in­vestors who be­lieve in our in­no­v­a­tive pro­tein degra­da­tion plat­form, we will con­tin­ue ex­e­cut­ing on our strat­e­gy of pro­gress­ing our lead pro­grams to the clin­ic, ex­pand­ing the use of the plat­form out­side of on­col­o­gy, and tack­ling un­drug­gable tar­gets."