On top of ex­pir­ing Her­ceptin patents, Roche faces huge roy­al­ty loss­es in 2019
We all know some of Roche's most valu­able patents are ex­pir­ing soon, not the least of which is the huge rev­enue-dri­ver can­cer drug Her­ceptin. But in its lat­est fi­nan­cial up­date, Roche out­lined a dif­fer­ent set of patents that will soon cut hun­dreds of mil­lions from its bal­ance sheet.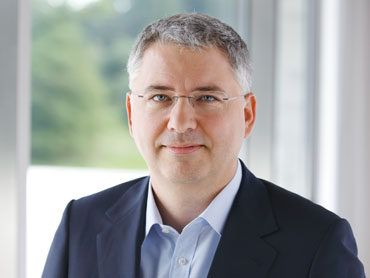 Sev­erin Schwan
In its mid-year earn­ings up­date, Roche warned in­vestors that its "Ca­bil­ly" patents — which pro­tect a step in the man­u­fac­tur­ing process of cell-based ther­a­pies — would ex­pire in De­cem­ber. For the past 35 years, these patents (grant­ed to Roche's Genen­tech unit in 1983), have al­lowed Roche to col­lect roy­al­ties from com­peti­tors like Ab­b­Vie, which us­es the process­es to man­u­fac­ture Hu­mi­ra. That drug sold $18.5 bil­lion last year.
The Ca­bil­ly patents have been an ob­ject of spec­u­la­tion over the years as in­vestors tried to es­ti­mate ex­act­ly how valu­able they were to Roche. But now, Roche has trot­ted out an ac­tu­al fig­ure. Last year, the patent roy­al­ties brought in $840.4 mil­lion. That will soon evap­o­rate. And the per year val­ue is high­er than an­a­lysts at Bar­clay's Cap­i­tal as­sumed, they wrote, "which will like­ly pro­vide a stiff head­wind for 2019."
It's a trou­bling prob­lem to have con­sid­er­ing the fact that Roche will soon be los­ing its ex­clu­siv­i­ty on Her­ceptin, whose patent ex­pi­ra­tion is al­so in 2019. Her­ceptin sales makes up a big chunk of the Roches's to­tal rev­enue, bring­ing in $7 bil­lion in sales last year.
It's im­por­tant to note, how­ev­er, that Roche post­ed some promis­ing fig­ures in its H1 up­date, in­di­cat­ing that it's mak­ing some progress com­pen­sat­ing for its up­com­ing loss­es. That's large­ly thanks to new­ly-launched treat­ments like MS ther­a­py Ocre­vus and breast can­cer drug Per­je­ta. CEO Sev­erin Schwan said they were "well on track to re­ju­ve­nate" their port­fo­lio. The com­pa­ny re­port­ed core op­er­at­ing prof­its rose 10% to $11.3 bil­lion in the first half of the year. Sales rose 7% to $28.3 bil­lion, beat­ing an­a­lysts' ex­pec­ta­tions.