Once a multi­bil­lion dol­lar com­pa­ny, Ova­Science ends a pen­ny­s­tock ve­hi­cle for Mil­len­do's re­verse merg­er
An am­bi­tious fer­til­i­ty com­pa­ny plagued by a se­ries of dis­ap­point­ments is play­ing out its fi­nal act — serv­ing as a ve­hi­cle for an­oth­er ven­ture's suc­cess. Ova­Science, once val­ued at $1.8 bil­lion for its idea to help old­er women ex­tend their re­pro­duc­tive years, is merg­ing with Ann Ar­bor's Mil­len­do Ther­a­peu­tics.
The re­verse merg­er is a way for Mil­len­do to back its way on­to the Nas­daq mar­ket, as Ova­Science is al­ready list­ed as $OVAS. Us­ing a near­ly-de­funct pub­lic com­pa­ny as a ve­hi­cle is a fair­ly com­mon way to gain ac­cess to the pub­lic mar­kets with­out go­ing on a lengthy road­show and putting to­geth­er your own IPO. Af­ter the merg­er is wrapped up, the com­bined com­pa­ny will be called Mil­len­do Ther­a­peu­tics, of course, and the new tick­er sym­bol will be $ML­ND.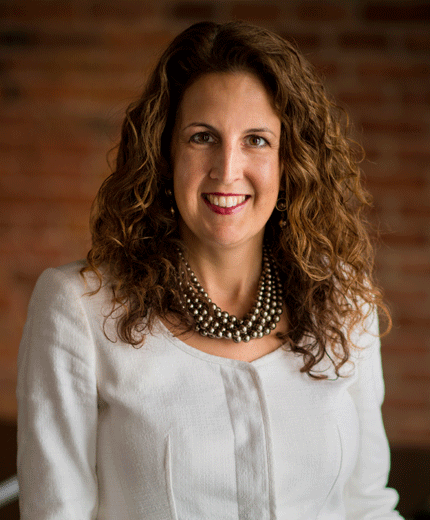 Ju­lia Owens
A group of in­vestors has come to­geth­er to back Mil­len­do, com­mit­ting $30 mil­lion for af­ter the merg­er is com­plete. The mon­ey comes from New En­ter­prise As­so­ci­ates, Fra­zier Health­care Part­ners, and Roche Ven­ture Fund, among oth­ers. The new mon­ey will set up Mil­len­do to push for­ward two pro­grams: ATR-101, in Phase IIb tri­als for con­gen­i­tal adren­al hy­per­pla­sia, a rare en­docrine dis­ease; and a brand new drug to its pipeline called liv­o­le­tide. The lat­ter is a Phase II pro­gram ac­quired from French biotech Al­izé Phar­ma SAS last year. The med is meant to treat a rare ge­net­ic dis­ease called Prad­er-Willi Syn­drome (the most com­mon form of ge­net­ic obe­si­ty). That pro­gram is planned to en­ter Phase IIb/III tri­als in the first quar­ter of 2019.
"We are ex­cit­ed about the op­por­tu­ni­ties cre­at­ed by this merg­er, as it po­si­tions us to be­come a leader in rare en­docrine dis­eases with the fund­ing need­ed to pur­sue the po­ten­tial ap­proval and com­mer­cial­iza­tion of our first-in-class pro­grams," said Ju­lia Owens, pres­i­dent and CEO of Mil­len­do, in a state­ment.
It's good news for Mil­len­do, but a sad end for Ova­Science. Ova­Science was found­ed sev­en years ago around the dog­ma-chal­leng­ing claim by a sci­en­tist now at North­east­ern Uni­ver­si­ty that he had dis­cov­ered "egg pre­cur­sor" cells in hu­man ovaries that could gen­er­ate new, young eggs for old­er women, po­ten­tial­ly ex­tend­ing re­pro­duc­tive years. Ova­Science's founders in­clud­ed Boston/Cam­bridge big shots like Rich Aldrich, Michelle Dipp, David Sin­clair and Christophe West­phal.
Ex­tend­ing fer­til­i­ty years was the long goal, but the com­pa­ny's first lead prod­uct, called Aug­ment, was meant to boost a woman's chance of preg­nan­cy dur­ing IVF treat­ment. The up­take for that ser­vice was painstak­ing­ly slow, and the com­pa­ny's stock slow­ly de­clined over the years. One day a multi­bil­lion dol­lar com­pa­ny, the next it's firm­ly a pen­ny­s­tock.