On­colyt­ic con­tender Turn­stone bags a $41M B round to push a suc­ces­sor for Im­ly­g­ic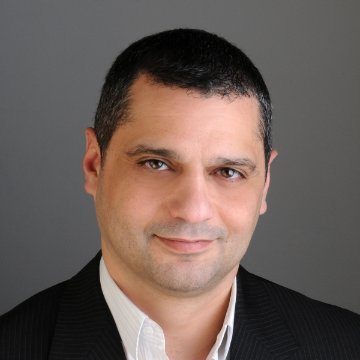 Turn­stone CEO Sam­my Farah
Ever since Am­gen made it to the mar­ket with a pi­o­neer­ing on­colyt­ic virus can­cer ther­a­py called Im­ly­g­ic (T-Vec), which it bagged in a bil­lion-dol­lar deal to ac­quire BioVex, you could see a wave of biotech com­peti­tors form­ing — look­ing to do the same ther­a­peu­tic job bet­ter.
To­day, Cana­da's Turn­stone Bi­o­log­ics takes an­oth­er big step in that march, bag­ging a $41.4 mil­lion Se­ries B that will go a long way to demon­strat­ing whether it has a re­al con­tender for that mar­ket, while fu­el­ing ad­di­tion­al work in build­ing the pipeline.
"The raise comes pret­ty quick­ly af­ter our ini­tial Se­ries A," says CEO Sam­my Farah. "What re­al­ly drove our de­sire to bring in more fund­ing, we want­ed to ex­pand and ac­cel­er­ate clin­i­cal de­vel­op­ment pro­grams, do much more in the clin­ic and do much more in the very near term."
That means wrap­ping an on­go­ing Phase I/II study for the lead pro­gram for an en­gi­neered virus, with a sec­ond tri­al ready to launch lat­er this year that will in­clude one of the ap­proved check­point in­hibitors (they're not say­ing which one, for now). Two more pro­grams will launch next year, bring­ing Turn­stone up to four ac­tive clin­i­cal ef­forts.
Turn­stone has been work­ing with a trio of found­ing sci­en­tists in its cor­ner, led by John Bell.
"I think we are quite unique," Bell tells me. Their ther­a­py en­codes a tu­mor anti­gen de­signed to spur an im­mune re­sponse while al­so stim­u­lat­ing pe­riph­er­al im­mu­ni­ty, of­fer­ing an on­colyt­ic to pen­e­trate and de­stroy can­cer cells and a can­cer vac­cine at the same time. And like oth­er ri­val biotechs in the field, in­clud­ing PsiOxus, the biotech be­lieves that sys­temic de­liv­ery of their drug will make a big dif­fer­ence for pa­tients.
"The oth­ers," he says about the com­pe­ti­tion, "can't gen­er­ate a po­tent vac­cine ef­fect." The check­point in­hibitor, which takes the brakes off the im­mune sys­tem as the vac­cine ap­plies the gas, makes for a nat­ur­al com­bi­na­tion ap­proach, as the lead­ers in that field work hard to pur­sue hun­dreds of new com­bi­na­tion ap­proach­es.
Bell al­so has been work­ing on new strate­gies de­signed to match next-gen drugs specif­i­cal­ly for cer­tain tu­mors. That may call for new and im­proved on­colyt­ic ap­proach­es while al­so ex­am­in­ing which of the check­points are more suit­able for cer­tain tu­mors.
"In ad­di­tion to the clin­i­cal pro­gram we talked about be­fore," adds Farah, "we're al­so look­ing at some ex­cit­ing ar­eas, like neoanti­gen per­son­al­ized vac­cines. Our tech­nol­o­gy is very suit­ed to per­son­al­ized can­cer field."
Or­biMed led this round, with an ex­pand­ed syn­di­cate that in­cludes new in­vestor F-Prime Cap­i­tal Part­ners and ex­ist­ing in­vestors FAC­IT and Ver­sant Ven­tures, which led Turn­stone's Se­ries A.