On­coMed racks up three straight clin­i­cal dis­as­ters as lead drug im­plodes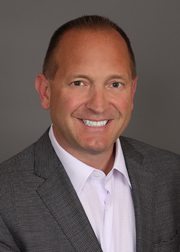 On­coMed CEO Paul J. Hast­ings
On­coMed $OMED just added a fresh page to its night­mare sto­ry on can­cer drug de­vel­op­ment.
Fol­low­ing up re­cent back-to-back clin­i­cal fail­ures, the biotech says that its lead drug — dem­cizum­ab, part­nered with Cel­gene — just failed a Phase II study for non-small cell lung can­cer. The drug al­ready failed a Phase II study for pan­cre­at­ic can­cer re­cent­ly. And then three weeks ago tarex­tum­ab plus chemo al­so failed a Phase II study. And that all fol­lowed a key mid-stage flop a year ago.
This time, the drug not on­ly failed to beat a place­bo, it did sig­nif­i­cant­ly worse than the sug­ar pill.
Specif­i­cal­ly, the ORR was 28% ver­sus 52% (p=0.04) and CBR was 79% ver­sus 92% (p=0.17) in the pooled dem­cizum­ab arms and the place­bo arm, re­spec­tive­ly. Me­di­an PFS was 5.5 months ver­sus 8.7 months (p=0.02) and mOS was 15.5 months ver­sus not reached (p=.06) in the pooled dem­cizum­ab arms and the place­bo arm, re­spec­tive­ly. No sta­tis­ti­cal­ly sig­nif­i­cant dif­fer­ences in ef­fi­ca­cy were ob­served be­tween pa­tients re­ceiv­ing one course or two cours­es of dem­cizum­ab.
It's all over for dem­cizum­ab now. On­coMed says it will halt all work on the drug, in­clud­ing a com­bi­na­tion tri­al with Keytru­da.
A lit­tle over three years ago Cel­gene bought in­to that drug and a pack­age of six ther­a­pies with a $177.5 mil­lion up­front, in­clud­ing mon­ey for an eq­ui­ty stake.
The litany of dis­as­ters in re­cent weeks al­so in­cludes Bay­er Phar­ma's de­ci­sion to no­ti­fy On­coMed that it de­cid­ed not to ex­er­cise its op­tion on the biotech's Wnt path­way in­hibitors van­tic­tum­ab (an­ti-Fzd, OMP-18R5) and ipafri­cept (Fzd8-Fc, OMP-54F28) for "strate­gic rea­sons."
On­coMed now has $156 mil­lion in cash to work with. Its shares, al­ready beat­en down with a mar­ket cap at $135 mil­lion, dropped an­oth­er 17% on the news.