On­coMed shares crushed as Cel­gene-part­nered lead drug flops and Bay­er takes a pass on op­tions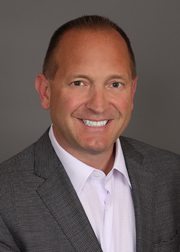 On­coMed CEO Paul J. Hast­ings
It's a black day at On­coMed $OMED. A lit­tle more than a year af­ter its num­ber two drug foundered in a Phase II fail­ure, its top drug dem­cizum­ab — part­nered with Cel­gene in a multi­bil­lion-dol­lar deal — has flopped in a Phase II as well. And the biotech fol­lowed up with the news that Bay­er is by­pass­ing a tie-up on two oth­er key pro­grams, com­plet­ing a one-two punch.
The mid-stage study of dem­cizum­ab was an em­bar­rass­ing fail­ure for the pri­ma­ry as well as the key sec­ondary end­point in the study of metasta­t­ic pan­cre­at­ic can­cer — a tough field in can­cer R&D. Com­bin­ing dem­cizum­ab with Abrax­ane and gem­c­itabine in un­treat­ed pa­tients es­sen­tial­ly mir­rored the PFS re­sults for the com­par­a­tive triple that re­placed On­coMed's drug with a place­bo.
The me­di­an over­all sur­vival rate in the dem­cizum­ab arm, mean­while, hit 13.2 months, while the place­bo group hasn't yet reached a me­di­an OS rate. The over­all re­sponse rate was 33.1% in the drug triple, com­pared to 41.2% in the com­para­tor arm.
"Based on the lack of ben­e­fit over stan­dard-of-care, which per­formed re­mark­ably well, we will be dis­con­tin­u­ing this tri­al. We will con­duct ad­di­tion­al analy­ses, to­geth­er with our part­ner, Cel­gene, to un­der­stand these out­comes. We will al­so dis­con­tin­ue any ad­di­tion­al en­roll­ment in our oth­er on­go­ing dem­cizum­ab tri­als and con­duct analy­ses of the da­ta from those tri­als as planned," said On­coMed CEO Paul J. Hast­ings.
Cel­gene paid $177 mil­lion up front and promised more than $3 bil­lion in mile­stones to gain co-mar­ket­ing rights to dem­cizum­ab in 2013. That deal helped es­tab­lish On­coMed as a biotech to watch, with a spot­light on their lead can­cer stem cell ther­a­py.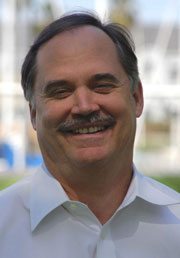 Robert Stagg, On­coMed
Bay­er Phar­ma added in­jury to in­sult to­day, no­ti­fy­ing On­coMed that it de­cid­ed not to ex­er­cise its op­tion on the biotech's Wnt path­way in­hibitors van­tic­tum­ab (an­ti-Fzd, OMP-18R5) and ipafri­cept (Fzd8-Fc, OMP-54F28) for "strate­gic rea­sons."
The Red­wood City, CA-based biotech's near term hopes now rest on two oth­er Phase II stud­ies, PIN­NA­CLE and DE­NALI, that are due to read out lat­er in this quar­ter.
"Pan­cre­at­ic can­cer has proven to be a unique­ly chal­leng­ing dis­ease, and these da­ta ap­pear to re­flect some of those dis­ease and treat­ment com­plex­i­ties. The safe­ty da­ta seen in the YOSEMITE tri­al were gen­er­al­ly con­sis­tent and in line with our ex­pec­ta­tions. We con­tin­ue to an­a­lyze these da­ta, and look for­ward to pre­sent­ing the full study find­ings at a fu­ture sci­en­tif­ic con­gress," said Robert Stagg, Se­nior Vice Pres­i­dent of Clin­i­cal Re­search and De­vel­op­ment.