On­coMed's bad, no good, dis­as­trous month con­tin­ues as an­oth­er PhII flops, PhIb tri­al is shut­tered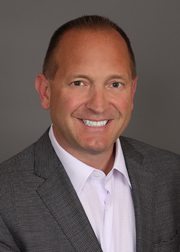 On­coMed CEO Paul J. Hast­ings
A few days ago, shares of On­coMed $OMED were blitzed by the news that its top drug dem­cizum­ab had flopped in a Phase II study, fol­low­ing it up with the news that Bay­er by­passed a tie-up on two oth­er key pro­grams. This morn­ing the biotech added that its drug tarex­tum­ab plus chemo al­so failed a Phase II study. And in­ves­ti­ga­tors de­cid­ed to drop a Phase Ib tri­al of bron­tic­tuzum­ab af­ter they de­ter­mined that the drug reg­i­men was not tol­er­at­ed by pa­tients.
All of this hap­pened just a year af­ter its then num­ber-two drug foundered in Phase II as well.
Tarex­tum­ab was be­ing test­ed in a study in­volv­ing 145 pa­tients with ex­ten­sive small cell lung can­cer. But the PIN­NA­CLE study pro­vid­ed no ev­i­dence the drug sig­nif­i­cant­ly im­proved ei­ther over­all sur­vival or pro­gres­sion-free sur­vival when com­pared to the chemo-plus-place­bo arm.
Bron­tic­tuzum­ab was be­ing stud­ied in com­bi­na­tion with tri­fluri­dine/tipiracil (Lon­surf) in third-line col­orec­tal can­cer pa­tients.
Now the biotech has to de­ter­mine what kind of fu­ture, if any, it has left. The com­pa­ny start­ed this morn­ing with its stock pegged at $4.84 be­fore the open, down 67% from its 12-month high year. Shares im­me­di­ate­ly dropped 30% on the news.
"Based on the events of to­day and last week, we will be un­der­tak­ing a com­pre­hen­sive port­fo­lio pri­or­i­ti­za­tion re­view im­me­di­ate­ly," said CEO Paul Hast­ings. "The im­me­di­ate task ahead is to thor­ough­ly ex­am­ine the avail­able da­ta, our re­sources and the op­por­tu­ni­ties to re-fo­cus our ef­forts. We end­ed the first quar­ter of 2017 with $156.9 mil­lion in cash and short-term in­vest­ments."