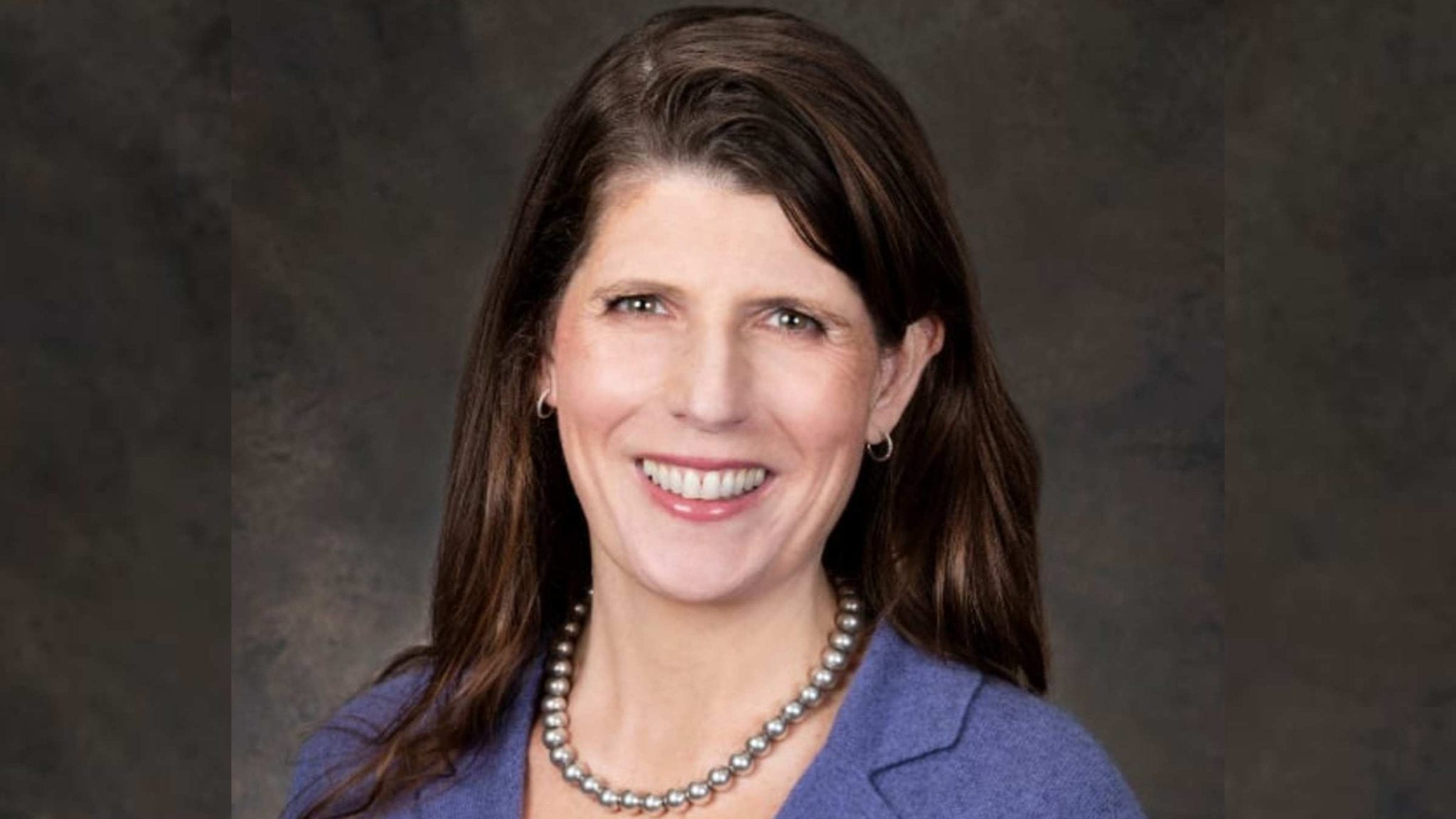 Diana Brainard, incoming AlloVir CEO
One of the mas­ter­minds be­hind remde­sivir, Gilead­'s Di­ana Brainard jumps ship to an­tivi­ral T cell play­er AlloVir
As one of the star­tups tapped to join David Hal­lal's dis­rup­tive man­u­fac­tur­ing out­fit El­e­vate­Bio in the Boston area, AlloVir has built an ag­gres­sive clin­i­cal pro­gram for its virus-spe­cif­ic T cells. Now, the biotech is tap­ping as chief a Gilead vet­er­an with her own ex­pe­ri­ence rac­ing a high­ly tout­ed an­tivi­ral to mar­ket.
Di­ana Brainard, one of the key dri­vers be­hind Gilead's push to se­cure an emer­gency use au­tho­riza­tion for an­tivi­ral remde­sivir in Covid-19, will take over as CEO of the up­start vi­ral play­er on May 17.
A long­time Gilead vet­er­an head­ing the drug­mak­er's vi­ral ther­a­peu­tics area, Brainard has served on AlloVir's board since and as an in­de­pen­dent di­rec­tor since April 2019. Her el­e­va­tion to AlloVir's top spot comes as Hal­lal moves over to the ex­ec­u­tive chair­man role.
Gilead was one of AlloVir's ear­li­est in­vestors af­ter Hal­lal tapped the biotech for its next-man­u­fac­tur­ing "base­camp" at El­e­vate­Bio in ear­ly 2019. The com­pa­ny, pre­vi­ous­ly known as Vira­Cyte and based in Hous­ton, scored a $120 mil­lion fundrais­ing round at the time to chase its al­lo­gene­ic virus-spe­cif­ic T cells.
Brainard will take the helm as AlloVir nav­i­gates eight sep­a­rate clin­i­cal tri­als, part of an R&D pro­gram Brainard said has "blown up" over the course of the past year. The most ad­vanced of those can­di­dates, a mul­ti-spe­cif­ic T cell ther­a­py dubbed Vi­ra­lym-M, tar­gets five vi­ral pathogens and is cur­rent­ly in a Phase III piv­otal study against virus-as­so­ci­at­ed he­m­or­rhag­ic-cys­ti­tis. The can­di­date is be­ing test­ed in cy­tomegalovirus, BK virus, ade­n­ovirus, Ep­stein-Barr and hu­man her­pesvirus-6.
Jump­ing in­to the CEO role is a big leap for Brainard on two fronts: She's nev­er held the top post, and, as a vet­er­an of Gilead and Mer­ck, she's nev­er been hand­ed the keys to a nim­ble biotech.
"To be hon­est, I'm ter­ri­fied. It's a brand new thing for me — but those but­ter­flies are part of the ap­peal of the job," she told me. "I think that's part of the dri­ver for me is miss­ing that, miss­ing that sense of 'wow, I'm re­al­ly stretch­ing my­self.'"
With a cou­ple months be­fore she starts, Brainard has leaned on her A-list cir­cle of peers for guid­ance, in­clud­ing Nor­bert Bischof­berg­er, the for­mer Gilead R&D head who jumped ship to steer Kro­nos Bio, and Robin Wash­ing­ton, for­mer­ly Gilead CFO, now a board mem­ber at Google's Al­pha­bet. Mean­while, she hopes to mod­el her lead­er­ship style off Gilead head Daniel O'Day and in­cum­bent leader Hal­lal and his ex­pe­ri­ence at Alex­ion.
"There will be con­ti­nu­ity, and we have a great part­ner­ship," Brainard said of Hal­lal. "We have com­ple­men­tary back­ground and skills, and that will be ter­rif­ic."
Hal­lal will be watch­ing from his ex­ec­u­tive chair seat as well as steer­ing the biotech that made this all hap­pen: El­e­vate­Bio, which has been on a rapid growth clip in its own right. Ear­li­er this month, the start­up closed a mas­sive $525 mil­lion Se­ries C it will use to keep build­ing its next-gen start­up en­gine and one-stop-shop cell and gene ther­a­py man­u­fac­tur­ing "ecosys­tem." AlloVir is one of three star­tups on board at El­e­vate's Cam­bridge, MA site, and Hal­lal re­cent­ly said the plan is to add a new com­pa­ny each year mov­ing for­ward.
The move up the cor­po­rate lad­der al­so struck a per­son­al tone for Brainard, who is leav­ing the Bay Area to re­turn to Boston, where she spent near­ly 10 years at Mass Gen­er­al and met her hus­band, the ven­ture cap­i­tal­ist David Shay­witz. Mak­ing the move with three teenage daugh­ters will be no easy task, she said, but the new land­ing spot feels like a "home­com­ing."
AlloVir will im­me­di­ate­ly lean on Brainard's lengthy ex­pe­ri­ence at Gilead build­ing and run­ning the he­pati­tis C port­fo­lio in Fos­ter City as well as her clos­ing act in bring­ing remde­sivir to mar­ket. In a con­ver­sa­tion with Fier­cePhar­ma in Oc­to­ber, Brainard dis­cussed her team's role in re­pur­pos­ing remde­sivir, an an­tivi­ral once de­vel­oped for Ebo­la, in record time to treat hos­pi­tal­ized Covid-19 pa­tients. De­spite some mixed re­sults in ben­e­fit­ting Covid-19 pa­tients across the treat­ment spec­trum, remde­sivir has emerged as an ear­ly stan­dard-of-care in hos­pi­tal­ized pa­tients. That rapid scale-up didn't hap­pen with­out some sweat eq­ui­ty.
"There was a chance for us to make a dif­fer­ence, and if we were go­ing to do that, we were go­ing to have to work re­al­ly hard," she said at the time.