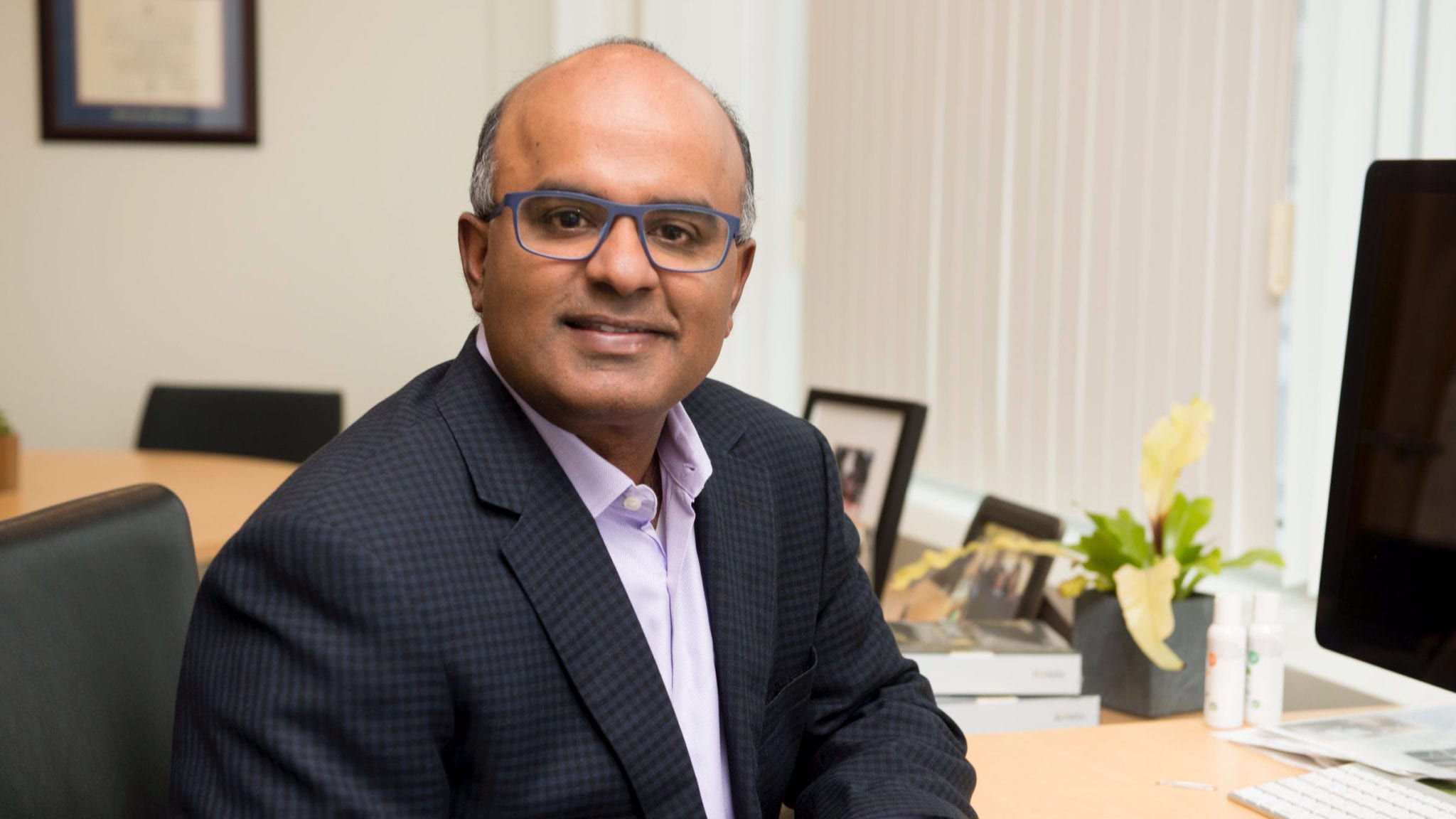 One of the world's top ex­perts in coro­nary heart dis­ease is spear­head­ing a new gene edit­ing up­start out to trans­form the field
As head of the Cen­ter for Hu­man Ge­net­ic Re­search at Mass­a­chu­setts Gen­er­al Hos­pi­tal and the Broad's Car­dio­vas­cu­lar Dis­ease Ini­tia­tive, Sekar Kathire­san has oc­cu­pied a sin­gu­lar po­si­tion as one of the world's lead­ing ex­perts on the con­nec­tion be­tween ge­net­ics and coro­nary heart dis­ease. He's tracked how peo­ple dealt a bad ge­net­ic hand — and the el­e­vat­ed risks that come with it — can lim­it in­her­ent dan­gers by lifestyle changes, and pon­dered over the ef­fects of dai­ly drugs used to treat mass pa­tient groups. And he's reached a sim­ple con­clu­sion:
None of it is re­al­ly work­ing.
In par­tic­u­lar, none of that is any­where near as use­ful as the ge­net­ic mu­ta­tions that he's seen that con­fer a low­er risk of dy­ing and car­dio events. Par­tic­u­lar­ly the in­di­vid­u­als who car­ry mu­ta­tions "which break ei­ther of two genes — APOC3 or ANGPTL3 — rapid­ly clear triglyc­eride-rich lipopro­teins from the cir­cu­la­tion" and pro­tect them from heart at­tack.
Now, he's mak­ing a pro­fes­sion­al leap to see if he and a squad of in­ves­ti­ga­tors at a new­ly launched biotech can dra­mat­i­cal­ly change the im­per­fect sta­tus quo through gene edit­ing.
"Imag­ine," he tells me, "an in­jec­tion ad­min­is­tered once in life that safe­ly con­fers last­ing pro­tec­tion."
No more pills. No fleet­ing com­mit­ments to healthy lifestyles that can't stretch past Jan­u­ary. But a wide­spread and durable shar­ing of the same health ben­e­fits he's seen in the very, very few. That's the dream.
To­day, Kathire­san is step­ping down from his lofty aca­d­e­m­ic roles and mak­ing his de­but as CEO of Verve Ther­a­peu­tics, which is tak­ing its place in the hotbed of gene ther­a­py work around Cam­bridge, MA. The small team of 10 — soon to dou­ble in size — may not come close to ri­val­ing the big biotechs that oc­cu­py the streets in and around Har­vard and MIT. But rel­a­tive­ly few can claim the same kinds of con­nec­tions in the realms of drug sci­ence.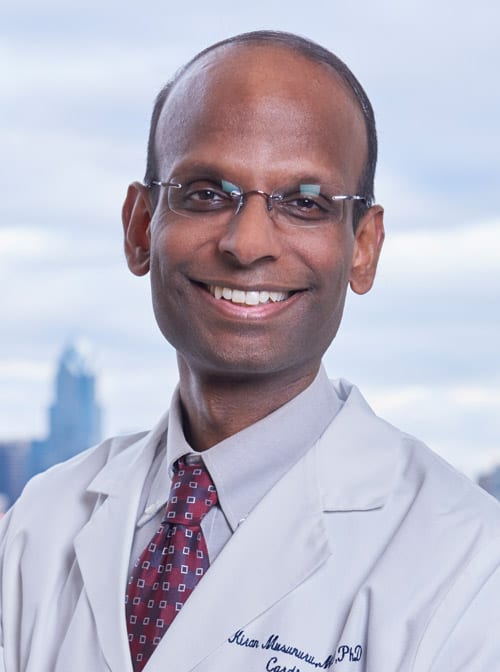 Ki­ran Musunuru
An­oth­er car­dio ge­net­ics ex­pert, Penn's Ki­ran Musunuru and Har­vard pro­fes­sor J Kei­th Joung, who co-found­ed gene ther­a­py pi­o­neer Ed­i­tas, are on board as sci­en­tif­ic co-founders. There's an al­liance with Beam Ther­a­peu­tics, the up­start next-gen gene edit­ing out­fit found­ed by Feng Zhang, one of 3 sci­en­tists wide­ly cred­it­ed with ush­er­ing in the CRISPR rev­o­lu­tion that has armed re­searchers around the world with ef­fec­tive tools to ac­com­plish their work. And Ver­i­ly will help work on the nanopar­ti­cles they plan to use for de­liv­ery.
Burt Adel­man, the for­mer EVP of R&D at Bio­gen, will chair the board, which in­cludes the Broad's chief da­ta of­fi­cer, An­tho­ny Philip­pakis.
Beam will pro­vide some of the tech, and has an op­tion to step in on fu­ture com­mer­cial­iza­tion. Verve has al­so nailed down CRISPR patents, in­clud­ing Cas9 and Cas12a (Cpf1), from the Broad In­sti­tute and Har­vard Uni­ver­si­ty.
And they have $58.5 mil­lion in cash to do their work from GV (you prob­a­bly still think of them as Google Ven­tures), which is step­ping in with ARCH Ven­ture Part­ners, F-Prime Cap­i­tal, and Bio­mat­ics Cap­i­tal to form the orig­i­nal syn­di­cate.
To be suc­cess­ful, the Verve team un­der Kathire­san will not just have to demon­strate their ap­proach can safe­ly work, but al­so that it ul­ti­mate­ly can be done on a mass ba­sis in eco­nom­ic terms. That's a tall or­der, but they do have some ad­van­tages, per­haps most no­tice­ably the ad­vances the ground­break­ers have made at the FDA, says the sci­en­tist.
"Gene edit­ing has the po­ten­tial to com­plete­ly trans­form the treat­ment par­a­digm for the dis­ease," says Musunuru. "Pre­clin­i­cal stud­ies con­duct­ed in the field, in­clud­ing work done in my lab, have shown the promise of gene edit­ing to safe­ly re­duce cho­les­terol and oth­er coro­nary artery dis­ease risk fac­tors."
So far, gene edit­ing in the le­git­i­mate R&D world has been cen­tered on the painstak­ing ad­vances of a hand­ful of pro­grams aimed at rare dis­eases. And Verve will start with its own rare ail­ments, tar­get­ing pa­tient pop­u­la­tions with the high­est un­met med­ical need. But Kathire­san isn't drop­ping his pres­ti­gious aca­d­e­m­ic roles to search for mar­gin­al gains. He wants to tack­le the whole threat on a world­wide ba­sis.
That, of­fi­cial­ly, starts at Verve to­day.