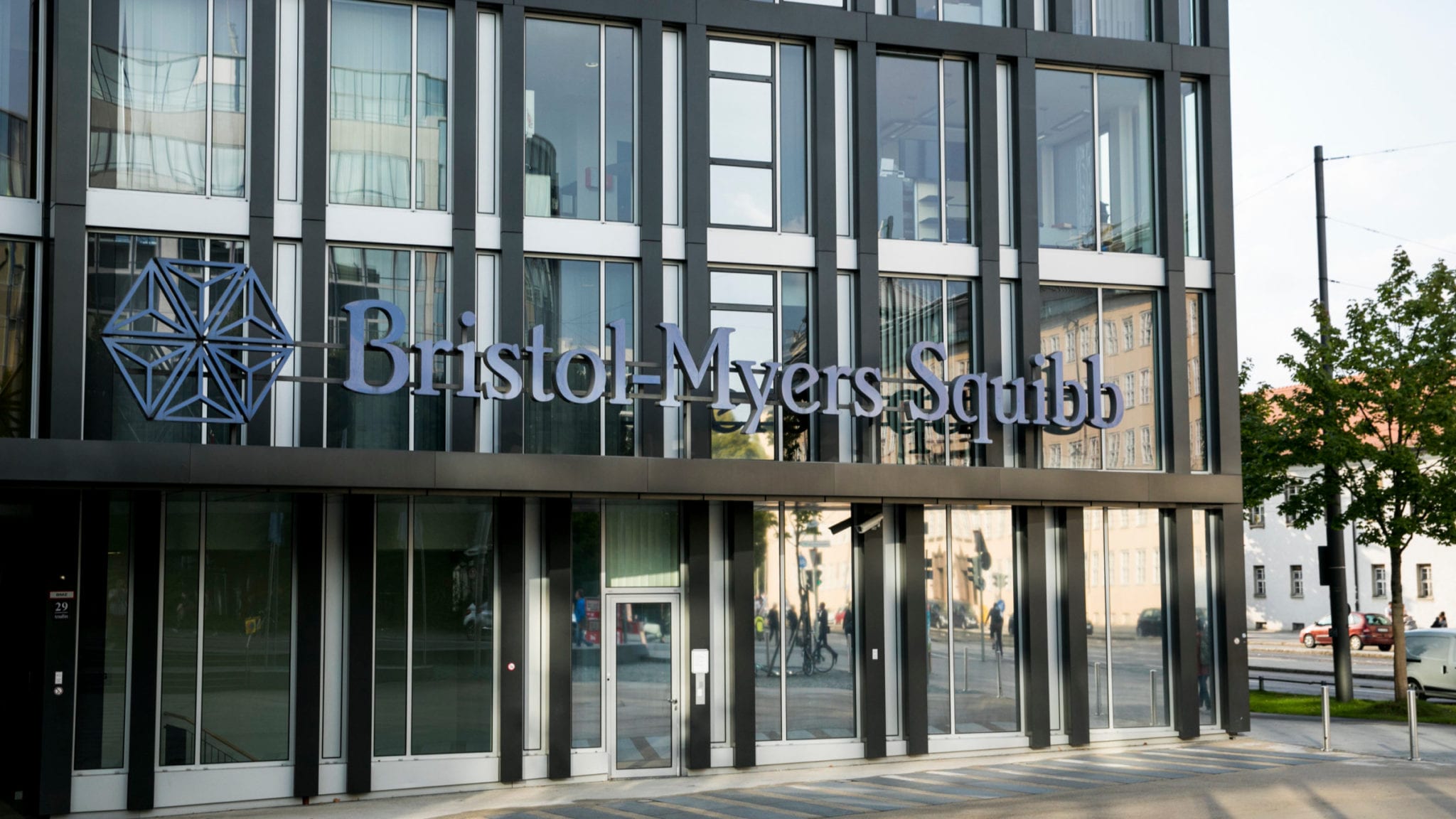 Op­di­vo/Yer­voy com­bo for melanoma fails in key pa­tient pop­u­la­tion
Bris­tol-My­ers Squibb's ef­forts to ex­pand their check­point in­hibitor com­bi­na­tion have run in­to an­oth­er re­cal­ci­trant can­cer.
The NJ-based phar­ma an­nounced that a com­bi­na­tion of Yer­voy and Op­di­vo didn't beat out Op­di­vo alone in pa­tients with re­sect­ed high-risk melanoma who had very low lev­els of PD-L1. The drug com­bo couldn't im­prove re­cur­rence-free sur­vival in these post-surgery pa­tients.
The re­sults mean that adding a CT­LA4 in­hibitor to a PD-1 in­hibitor didn't help the pa­tients who lacked PD-L1 lig­ands. Bris­tol-My­ers is con­tin­u­ing the study, Check­mate-915, to see if the com­bo helps the larg­er, all-com­er pool.
Al­though the tri­al will go on, the fail­ure of PD-1 neg­a­tive pa­tients is sig­nif­i­cant, Check­point com­bi­na­tion ther­a­pies were ex­plored in part on the promise of help­ing pa­tients who didn't test pos­i­tive for PD-L1 — a pop­u­la­tion that rep­re­sents about 60% of melanoma pa­tients, per some es­ti­mates.
The New Eng­land Jour­nal of Med­i­cine study that bur­nished the first FDA ap­proved check­point com­bi­na­tion ther­a­py in 2015 — a com­bi­na­tion of Op­di­vo and Yer­voy in unre­sectable melanoma — showed that com­pared with Op­di­vo alone, the com­bo more than dou­bled pro­gres­sion-free sur­vival in PD-L1 neg­a­tive pa­tients, from 5.3 months to 11.2 months. Sub­se­quent da­ta showed it al­so brought slight im­prove­ments in over­all sur­vival.
Al­though Bris­tol-My­ers had the ear­ly lead on check­point ther­a­pies, they've been los­ing out to Mer­ck and their PD-1, Keytru­da — a drug some an­a­lysts ex­pect to top $20 bil­lion by 2024. That race and their lag­ging place helped trig­ger the Cel­gene ac­qui­si­tion that clos­es to­day.
Com­bi­na­tion check­points ther­a­py has been a mixed but most­ly suc­cess­ful strat­e­gy for Bris­tol-My­ers Squibb. Last year, the com­bo failed a Phase III for small cell lung can­cer. Three, though have been ap­proved and the com­pa­ny has pushed hard for more, most re­cent­ly tout­ing the re­sults of a Phase III tri­al on non-small cell lung can­cer and win­ning break­through sta­tus and speedy re­view for liv­er can­cer.
The idea of com­bin­ing these two check­point in­hibitors in­to a sin­gle ther­a­py is to bet­ter tar­get the tu­mor and over­come re­sis­tance by hit­ting it in dif­fer­ent ways. But crit­ics note they have rarely led to huge in­creas­es in sur­vival over sin­gle-agent ther­a­pies and that to­geth­er, the two can lead to high tox­i­c­i­ties.