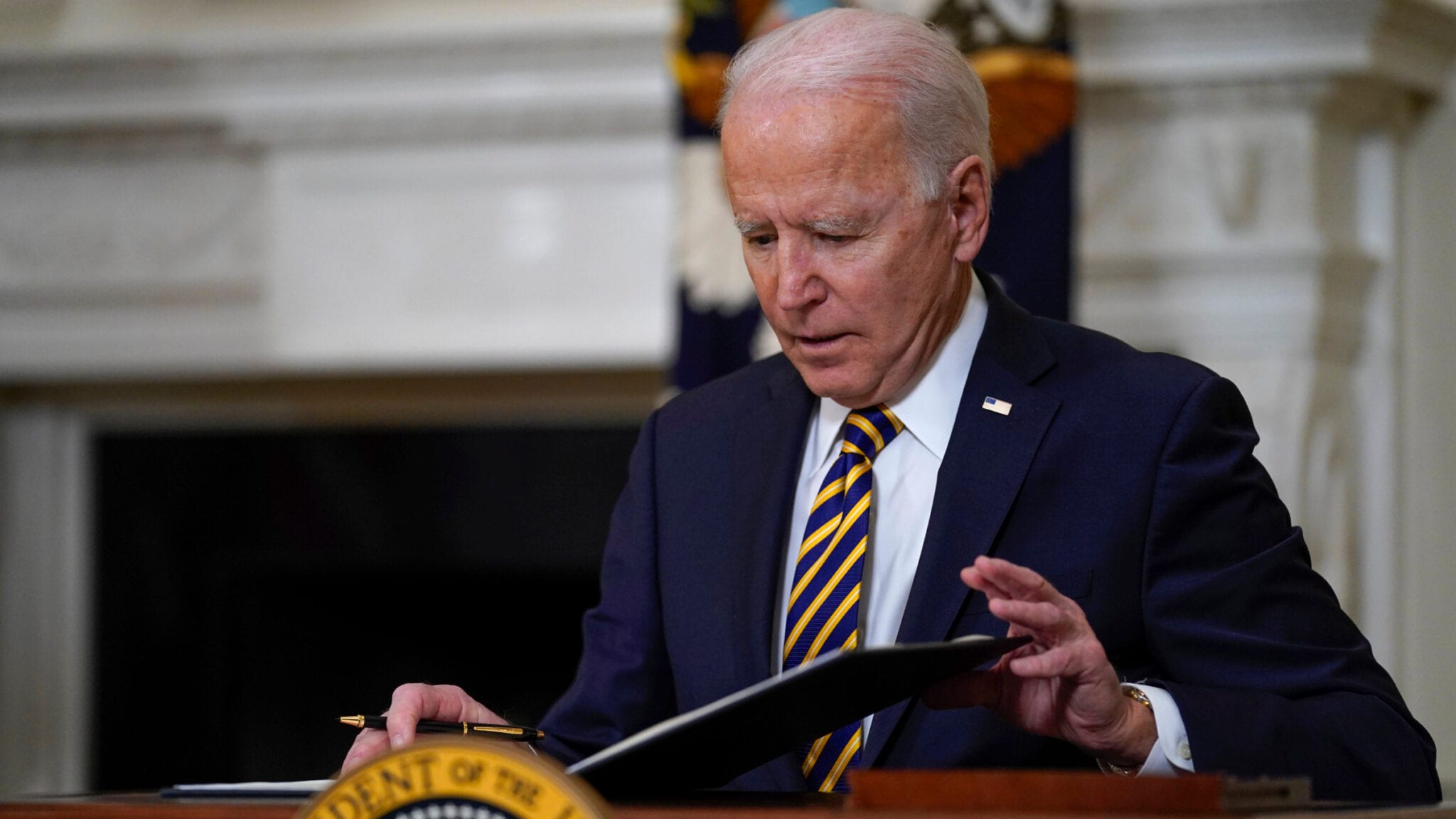 Opin­ion: Biden needs to step up and nom­i­nate an FDA com­mis­sion­er
Enough with the wait­ing. Pres­i­dent Joe Biden needs to em­brace the FDA dur­ing this pan­dem­ic and kick­start the Sen­ate con­fir­ma­tion process for the next per­ma­nent com­mis­sion­er.
And this needs to hap­pen quick­ly. There are plen­ty of qual­i­fied can­di­dates for the role out­side of act­ing com­mis­sion­er Janet Wood­cock and Josh Sharf­stein. Biden needs to move fast not be­cause the bio­phar­ma world strug­gles with even the per­cep­tion of FDA un­cer­tain­ty (it does), but be­cause thou­sands of FDA em­ploy­ees have been deal­ing with four years of po­lit­i­cal smears while putting in over­time to re­view thou­sands of Covid-19 drug and vac­cine tri­als, and to au­tho­rize three safe vac­cines in record time.
Their hard work should be re­paid with some good news and longer-term di­rec­tion, and it's time the pub­lic saw state­ments and com­ments from the FDA com­mis­sion­er, not the act­ing com­mis­sion­er.
The po­lit­i­cal pres­sure and name call­ing (Trump once re­ferred to the FDA as a "big, old, slow tur­tle,") have come and gone. Now, the FDA must wait (com­ing up on three months, plus at least an­oth­er cou­ple for the con­fir­ma­tion process) be­fore they get an of­fi­cial leader and po­lit­i­cal staff they can look to for en­cour­age­ment rather than em­bar­rass­ment from for­mer FDA com­mis­sion­er Stephen Hahn's ex­ag­ger­a­tion of the ben­e­fits of con­va­les­cent plas­ma and sub­se­quent apol­o­gy tour, and the fir­ing of a for­mer Wash­ing­ton Times ed­i­tor turned com­mu­ni­ca­tions leader just 11 days in­to the job.
As many at the agency have ex­plained in pub­lic and pri­vate, it doesn't re­al­ly mat­ter who's at the very top (un­less it's Scott Got­tlieb, every­one at FDA adores Dr. Got­tlieb) be­cause the com­mis­sion­er's job is most­ly about serv­ing as the pub­lic face of the agency, and less about dri­ving the dai­ly agen­da, most of which is set months and years in ad­vance.
But it does mat­ter that there's some­one in that top slot who's a cham­pi­on for pub­lic safe­ty, com­pe­tent and who un­der­stands how the agency works, and what that role can and can­not do. No one wants an FDA com­mis­sion­er who needs to learn the ropes over the first 3-6 months, on­ly to leave af­ter a year.
So what's the hold up for Biden?
For a pres­i­dent who has made clear his in­ten­tion to re­move his pre­de­ces­sor's po­lit­i­cal traps around pub­lic health, and to res­ur­rect the bat­tered CDC, Biden re­mained mum on FDA and his fail­ure to name FDA's per­ma­nent com­mis­sion­er seems to be very much about pol­i­tics.
At least four Sen­ate De­moc­rats – Mag­gie Has­san of New Hamp­shire, Ed Markey of Mass­a­chu­setts, Joe Manchin of West Vir­ginia and Cather­ine Cortez Mas­to of Neva­da – have pre-empt­ed Biden's nom­i­na­tion and voiced their op­po­si­tion to the lead­ing con­tender for the job, Wood­cock.
The opi­oid epi­dem­ic re­mains at the fore­front of some of the sen­a­tors' minds, and right­ly so, con­sid­er­ing the dev­as­ta­tion across the coun­try. Oth­ers have raised con­cerns on in­dus­try in­flu­ence, but Got­tlieb did a sol­id job of show­ing how pri­or in­dus­try ex­pe­ri­ence does not nec­es­sar­i­ly re­flect on life as a com­mis­sion­er.
What those sen­a­tors fail to ac­count for in their op­po­si­tion to Wood­cock is that the FDA is well past the days when a com­mis­sion­er is mak­ing uni­lat­er­al de­ci­sions for the en­tire agency, or when in­dus­try in­flu­ence might tip the scale. The bio­phar­ma in­dus­try owns the scale. Al­most 70% of the FDA's bud­get for drugs is from in­dus­try user fees. Work­ing with in­dus­try isn't just in the job de­scrip­tion, it's a large part of the rea­son FDA ex­ists now. But it's the oth­er, much more im­por­tant part of FDA's role, the part where the FDA pro­tects the Amer­i­can pub­lic and Amer­i­cans can trust the voice of the com­mis­sion­er. That should push Biden to move for­ward with a per­ma­nent com­mis­sion­er.