Opin­ion: CMS needs to do FDA's job and lim­it the use of Bio­gen's pricey new Alzheimer's drug
Now that the FDA has ap­proved Bio­gen's ex­pen­sive new Alzheimer's drug with lit­tle clin­i­cal ben­e­fit po­ten­tial, but plen­ty of po­ten­tial to speed the bank­rupt­cy of the gov­ern­ment's health care pro­gram for se­niors, it'll be up to the Cen­ters for Medicare and Med­ic­aid Ser­vices to lim­it pay­ment for it and dri­ve the con­ver­sa­tion on ac­cess.
While such ac­cess de­ci­sions are nor­mal­ly re­served for the FDA, the agency ab­di­cat­ed its re­spon­si­bil­i­ty be­cause of the wide la­bel and be­cause it's al­low­ing Bio­gen to take al­most a decade to fig­ure out if ad­u­canum­ab ac­tu­al­ly works.
But what CMS does now will have a mas­sive im­pact on the fi­nan­cial health and well-be­ing of its Medicare pro­gram, es­pe­cial­ly as Aduhelm may speed Medicare's path to in­sol­ven­cy, cur­rent­ly set for 2026.
The fi­nan­cial im­pli­ca­tions of Aduhelm range from daunt­ing to down­right dis­turb­ing.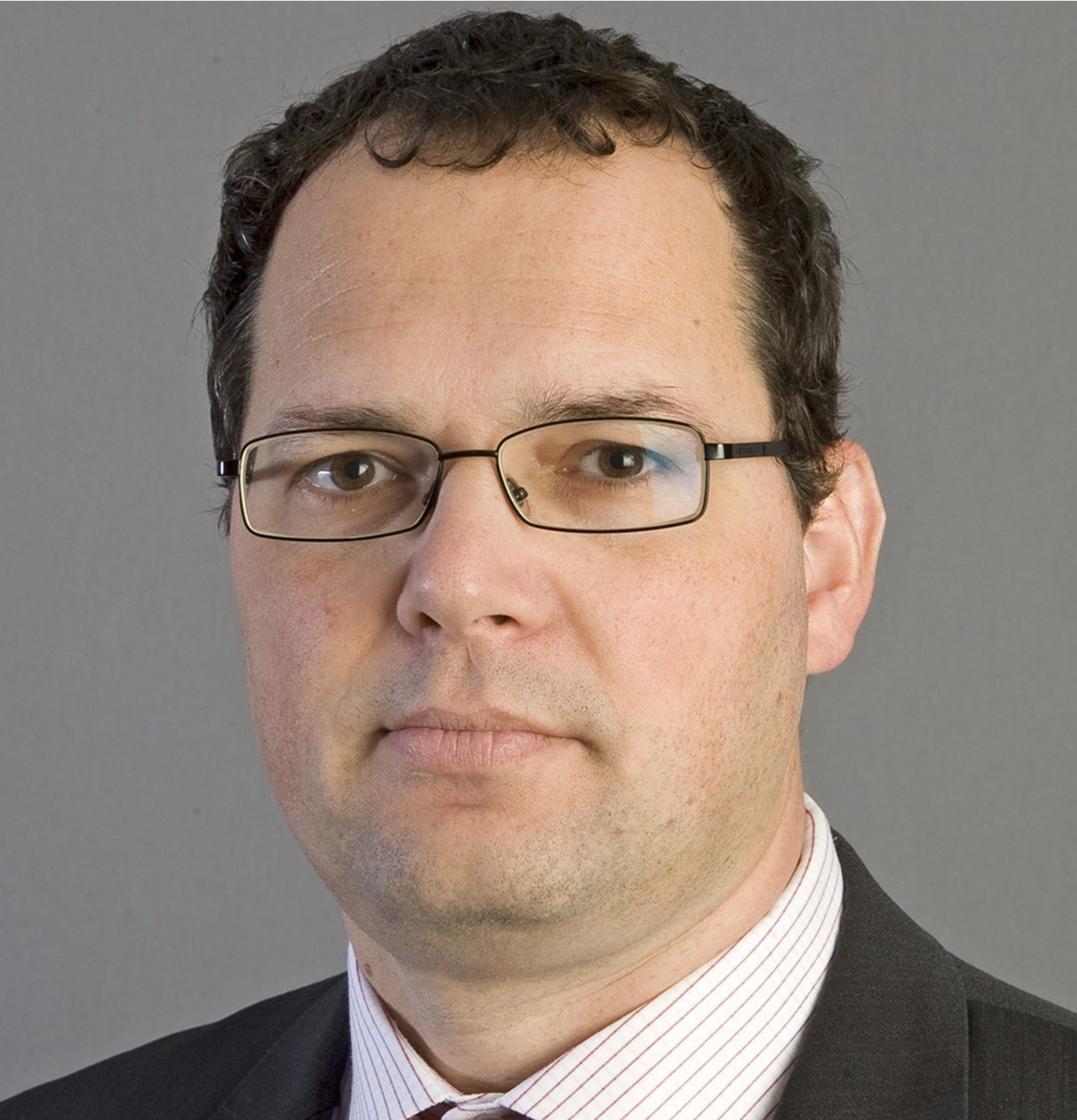 Ron­ny Gal
As Bern­stein biotech Ron­ny Gal point­ed out, "The to­tal cost of Medicare part B drugs was $37B in 2019, grow­ing at 13%. This is the bud­get seg­ment Pres­i­dent Trump called 'out of con­trol'. If 1M pa­tients use Aduhelm at the cur­rent price point, to­tal Medicare part B spend­ing would dou­ble."
While Bio­gen has said they will have the man­u­fac­tur­ing ca­pac­i­ty to treat 1 mil­lion Alzheimer's pa­tients, Gal not­ed that the fi­nan­cial im­pli­ca­tions of a more re­al­is­tic sce­nario of just half that pop­u­la­tion "is equal­ly mind-bog­gling."
If 50% of new­ly di­ag­nosed pa­tients start Aduhelm at the cur­rent price, then the to­tal cost to Medicare will be equal to the top five drugs in Medicare Part B com­bined (Mer­ck's Keytru­da, Re­gen­eron's Eylea, BMS' Op­di­vo, Roche's Rit­ux­an and Am­gen's Pro­lia – at $10.7B based on the Medicare dash­board), ac­cord­ing to Gal.
"We can eas­i­ly see a sit­u­a­tion where the com­bi­na­tion of the un­re­strict­ed la­bel and the high price could lead in-pa­tient fa­cil­i­ties treat­ing se­vere AD pa­tients to [get] as many of their res­i­dents on treat­ment as pos­si­ble," he wrote in an in­vestor note ear­li­er this month.
Rep. Pe­ter Welch (D-VT) sent a let­ter to Bio­gen's CEO Michel Vounatsos on Tues­day, not­ing, "In 2019, the to­tal amount of spend­ing for all Part B drugs was on­ly $37 bil­lion, so Bio­gen's price for one drug and one treat­ment would cost near­ly $20 bil­lion more than the en­tire ex­ist­ing Medicare Part B drug pro­gram for all ben­e­fi­cia­ries."
The ma­jor­i­ty of Amer­i­cans suf­fer­ing from Alzheimer's— more than 6 mil­lion peo­ple—are Medicare ben­e­fi­cia­ries, Welch added, not­ing, "Bio­gen has abused the pric­ing pow­er that it holds."
So what will CMS need to do?
The cen­ters may be tasked with in­sti­tut­ing what's known as a Medicare Na­tion­al Cov­er­age De­ter­mi­na­tion on Aduhelm, which is usu­al­ly re­served for Medicare ser­vices and not new drugs. But such a de­ter­mi­na­tion could pro­tect Medicare ben­e­fi­cia­ries from FDA's wide la­bel, and re­strict the use of the drug to on­ly the sub­groups of se­niors who might ben­e­fit and who were stud­ied in Bio­gen's failed tri­als.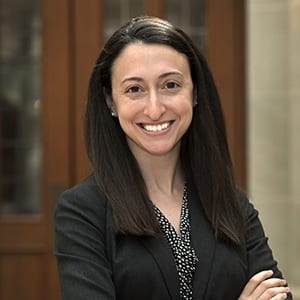 Rachel Sachs
"If CMS were to use the NCD process to re­strict cov­er­age for Aduhelm be­yond the FDA's broad la­bel for the drug, it would set a very im­por­tant prece­dent by delink­ing the FDA's de­ci­sion to ap­prove a drug from CMS's de­ci­sion to pro­vide re­im­burse­ment for it," Rachel Sachs, law pro­fes­sor at Wash­ing­ton Uni­ver­si­ty in St. Louis, wrote re­cent­ly in Health Af­fairs.
Biden's new­ly con­firmed CMS ad­min­is­tra­tor Chiq­ui­ta Brooks-La­Sure said she's look­ing in­to all the ev­i­dence in de­cid­ing whether to make a na­tion­al cov­er­age de­ter­mi­na­tion.
Oth­ers are sug­gest­ing that CMS con­duct its own re­search on pay­ing for Aduhelm.
Pe­ter Bach, di­rec­tor of the Drug Pric­ing Lab at Memo­r­i­al Sloan Ket­ter­ing Can­cer Cen­ter, and Craig Garth­waite, di­rec­tor of the Pro­gram on Health­care at the Kel­logg School of Man­age­ment at North­west­ern Uni­ver­si­ty, called on Medicare's re­search cen­ter, the Cen­ter for Medicare and Med­ic­aid In­no­va­tion, to eval­u­ate whether CMS should pay for the drug and whether those pay­ments are cost-ef­fec­tive.
To eval­u­ate such pay­ments while Bio­gen's 9-year con­fir­ma­to­ry tri­al is on­go­ing, Bach and Garth­waite called on CMS to se­lect some coun­ties where it would re­im­burse Aduhelm's cur­rent price, and oth­ers where it would re­im­burse $0, and see what the dif­fer­ences are.
"Medicare must study ad­u­canum­ab re­im­burse­ment now, and pre­pare to do the same when­ev­er the FDA ap­proves oth­er cost­ly, im­por­tant drugs that lack ev­i­dence of ef­fec­tive­ness," Bach and Garth­waite wrote. "Drug com­pa­nies should know that if their med­i­cines reach the mar­ket be­fore the ev­i­dence is in, pay­ment will not be au­to­mat­ic."