Opin­ion: Con­gress needs to take a hard look at what went on at Trump's White House dur­ing the pan­dem­ic
Masks are com­ing off, restau­rants are fill­ing up again in­doors, and the US is, by all ac­counts, re­turn­ing to some sort of nor­mal-ish state.
But as the Covid-19 death toll slow­ly ticks up to the 600,000 mark, there's a grow­ing con­sen­sus that at least some of those lives could've been saved. Where and how the past ad­min­is­tra­tion went wrong is easy to di­ag­nose as an arm­chair ex­pert, but Con­gress needs to be­gin what will like­ly be a gar­gan­tu­an and long process of ac­tu­al­ly sift­ing through the da­ta, in­ter­nal emails and de­ci­sion mak­ing to see what ex­act­ly hap­pened and what needs to be cor­rect­ed mov­ing for­ward.
With the help of the Free­dom of In­for­ma­tion Act, the pub­lic can now see a tiny glimpse of what some of the top health of­fi­cials in the Trump ad­min­is­tra­tion were do­ing at the height of the pan­dem­ic, and it isn't pret­ty.
First and fore­most, the emails show how for­mer FDA com­mis­sion­er Steve Hahn lied to the pub­lic when he apol­o­gized for mis­s­peak­ing dur­ing a press con­fer­ence about how con­va­les­cent plas­ma would in­crease sur­vival. He didn't mis­s­peak, his email shows he was plan­ning to note the 35% over­all in­crease in sur­vival all along.
And rather than of­fer­ing sup­port for what must've been a gru­el­ing sev­er­al months at the be­gin­ning of 2020 for those top ad­vi­sors like Deb­o­rah Birx and Hahn, se­nior Trump ap­pointees like Hope Hicks and Joe Gro­gan were in­stead push­ing their own agen­das, seek­ing fa­vors and mak­ing per­son­al ap­peals and de­mands — of­ten times for drugs like hy­drox­y­chloro­quine, which proved to be com­plete­ly in­ef­fec­tive.
And why was Katie Miller, the for­mer com­mu­ni­ca­tions di­rec­tor for Vice Pres­i­dent Mike Pence with no pub­lic health or med­ical ex­pe­ri­ence, telling Hahn what to look in­to ther­a­peu­tic-wise in April 2020?
Emails from a month pri­or to the Miller de­mand al­so show how celebri­ties with ac­cess to the top of­fi­cials (like Dr. Oz and Lau­ra In­gra­ham) were not on­ly grant­ed an au­di­ence but al­so mak­ing de­mands on how to run tri­als for hy­drox­y­chloro­quine.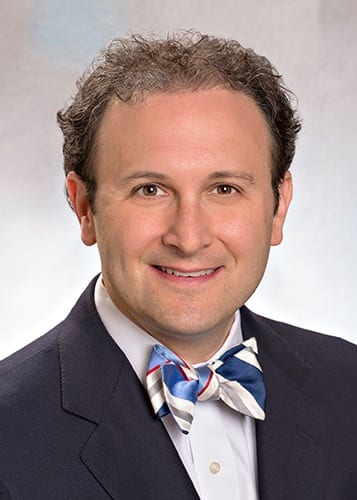 Aaron Kessel­heim
And this is just the tini­est sliv­er of the ice­berg that Con­gress needs to look in­to and re­lease pub­licly, not on­ly for those who died of Covid-19 and their fam­i­lies, but for the next ad­min­is­tra­tion that has to deal with a sim­i­lar­ly mas­sive, time-sen­si­tive is­sue like this.
Tax­pay­er dol­lars shouldn't be wast­ed on what celebri­ties think, par­tic­u­lar­ly dur­ing a pan­dem­ic.
Aaron Kessel­heim, pro­fes­sor of med­i­cine at Har­vard Med­ical School, put it best when he told me re­cent­ly, "I was most hor­ri­fied by the at­tempts by mem­bers of the Trump ad­min­is­tra­tion/Con­gress and celebri­ties to get fa­vors or make per­son­al ap­peals to the FDA Com­mis­sion­er, and to see such mi­nor, use­less stuff be el­e­vat­ed up to the high­est lev­els of the FDA.
"If com­mu­ni­ca­tions like this were more rou­tine­ly made pub­licly avail­able, then maybe such folks would feel less en­ti­tled to make them, and all of the peo­ple who re­ly on the FDA would bet­ter trust that cer­tain de­ci­sions were be­ing made on sci­en­tif­ic terms rather than po­lit­i­cal (or Dr. Oz's!) in­ter­fer­ence," he added.