Opin­ion: The FDA's mR­NA vac­cine full ap­proval re­views are mov­ing plen­ty fast. Start the man­dates now
As the US con­tin­ues to en­joy a sur­plus of pro­tec­tive Covid vac­cines, some ex­perts are hop­ing that a tran­si­tion from EUA to full ap­proval sta­tus for the two mR­NA vac­cines will boost the pub­lic's trust in them and in turn, amp up the coun­try's vac­ci­na­tion lev­els just in time to block the resur­gence of Covid that we're see­ing else­where dri­ven by the Delta vari­ant.
While such a quick up-shift may have that im­me­di­ate ef­fect, let's not lose sight of the fact that the FDA is like­ly to re­view the Pfiz­er/BioN­Tech and Mod­er­na vac­cines in record time. And their mas­sive trove of re­al-world safe­ty and man­u­fac­tur­ing da­ta don't make that easy. Even still, the FDA is plan­ning its Covid vac­cine ap­proval re­views to last about half the time (3-4 months) that it cur­rent­ly takes the agency to sign off on a pri­or­i­ty drug/vac­cine ap­pli­ca­tion (6 months), and just a frac­tion of the time for a non-ex­pe­dit­ed new drug ap­pli­ca­tion (12 months).
There's no ques­tion the agency should pick up the speed for both Pfiz­er and Mod­er­na's ap­pli­ca­tions. Em­ploy­ers may be more will­ing to push for man­dates once the vac­cines are ful­ly ap­proved. Let's not for­get the rea­son we're in this en­vi­able po­si­tion, with al­most 160 mil­lion peo­ple ful­ly vac­ci­nat­ed in the US in just a lit­tle more than a year and a half since the pan­dem­ic be­gan: The FDA was able to move quick­ly on the stel­lar ef­fi­ca­cy da­ta at hand from both vac­cines, and en­sure the man­u­fac­tur­ing process was ro­bust enough and could be repli­cat­ed in a way to make all of those hun­dreds of mil­lions of dos­es safe­ly and ef­fi­cient­ly.
A rub­ber stamp push from EUA to full ap­proval doesn't help the mil­lions of Amer­i­cans who still haven't been vac­ci­nat­ed, may be hes­i­tant, or may be en­tire­ly op­posed to the idea just be­cause of the EUA sta­tus. And as the EUA to full ap­proval tran­si­tion is com­ing, em­ploy­ers across the coun­try need to stand strong and re­quire vac­ci­na­tions so we can re­main pro­tect­ed. As lawyers have in­di­cat­ed, there's noth­ing il­le­gal about re­quir­ing the ad­min­is­tra­tion of vac­cines un­der EUAs.
Er­ic Topol, pro­fes­sor of mol­e­c­u­lar med­i­cine at Scripps Re­search, re­cent­ly au­thored an op-ed in the New York Times, call­ing on the FDA to ful­ly ap­prove the mR­NA vac­cines now, not­ing that they "have over­whelm­ing­ly been proved safe and ef­fec­tive by clin­i­cal tri­als, in­de­pen­dent re­search and the ex­pe­ri­ence of mil­lions of peo­ple around the world who re­ceived them."
But FDA's re­views of Pfiz­er's and Mod­er­na's vac­cines have so far last­ed less than 3 months. And there is noth­ing in the EUA or re­al-world da­ta for ei­ther the Mod­er­na or the Pfiz­er/BioN­Tech vac­cine that should bring pause or some­how sug­gest ei­ther vac­cine's clin­i­cal da­ta pack­age isn't equal to oth­er, man­dat­ed vac­cines that have al­ready won full ap­proval.
And while some seem to sug­gest the FDA is drag­ging its feet, the size (thou­sands of pages long) and com­plex­i­ty of a full ap­proval pack­age should not be tak­en light­ly. If the FDA needs to take longer to en­sure the vac­cines are man­u­fac­tured prop­er­ly enough to win a full ap­proval, so be it.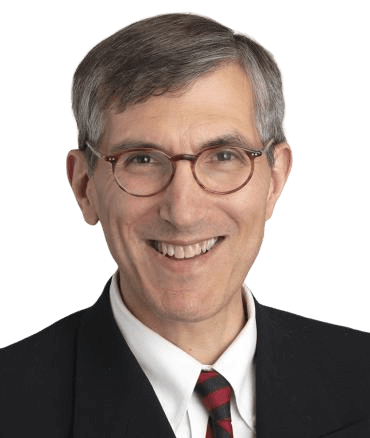 Pe­ter Marks
As FDA's top vac­cine of­fi­cial Pe­ter Marks made clear from the very be­gin­ning, the vac­cines were cleared at a high­er bar than the oth­er treat­ments win­ning EUAs, and the Amer­i­can pub­lic should be just as con­fi­dent in the vac­cines un­der EUAs as un­der full ap­provals.
For those who re­main un­vac­ci­nat­ed, Marks and Janet Wood­cock re­it­er­at­ed the ur­gent need to move now, even with the very rare my­ocardi­tis risk in most­ly younger men, as part of a stake­hold­er call last week. The CDC al­so made clear on Tues­day evening that more than half of all cas­es in the US are now the re­sult of the Delta vari­ant, which orig­i­nat­ed in In­dia.
"The Delta vari­ant is ris­ing in this coun­try and its in­ci­dence may dou­ble every week or so, and ex­perts ex­pect it will be the dom­i­nant vari­ant with­in a month or so," Wood­cock said. The time to get vac­ci­nat­ed is now, with or with­out a full ap­proval.