Or­bimed part­ner in search of a cure for Parkin­son's launch­es new gene ther­a­py play­er
Jonathan Sil­ver­stein is ac­tive­ly look­ing for a biotech mir­a­cle.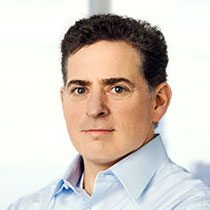 Jonathan Sil­ver­stein
The Or­bimed part­ner formed a non­prof­it group called the Sil­ver­stein Foun­da­tion af­ter he was di­ag­nosed with Parkin­son's, and now he's launch­ing a new biotech which he hopes can pro­vide just that.
The new biotech is called Pre­vail Ther­a­peu­tics. Based in New York, it will be run by Co­lum­bia Uni­ver­si­ty's Asa Abe­liovich, look­ing to de­vel­op gene ther­a­pies that will try to cor­rect a dis­ease that has proven to be one of the tough­est tar­gets in drug de­vel­op­ment. Or­bimed and the foun­da­tion — which Sil­ver­stein is al­so fund­ing — are back­ing the start­up along with Re­genXBio, one of the lead­ers in AAV tech used in the gene ther­a­pies now in clin­i­cal de­vel­op­ment.
The key fo­cus at Pre­vail will be the GBA1 mu­ta­tion car­ried by about 1 in 10 Parkin­son's pa­tients. Ac­cord­ing to the biotech, the link be­tween the GBA1 gene, glu­co­cere­brosi­dase (GCase) pro­tein pro­duc­tion, and clear­ing out an ac­cu­mu­la­tion of al­pha-synu­cle­in in the brain "may have im­pli­ca­tions for the broad­er Parkin­son's pop­u­la­tion, as well as in oth­er neu­rode­gen­er­a­tive dis­ease."
The ven­ture cap­i­tal­ist told CN­BC that he's seen biotechs like Bio­gen de­liv­er mir­a­cles to pa­tients, adding: "And … now I've got to cre­ate an­oth­er mir­a­cle."
Adds Sil­ver­stein:
We be­lieve Re­genXBio's NAV Tech­nol­o­gy Plat­form pro­vides us with a promis­ing op­por­tu­ni­ty to de­vel­op po­ten­tial life-chang­ing ther­a­pies for pa­tients suf­fer­ing from Parkin­son's Dis­ease and oth­er neu­rode­gen­er­a­tive dis­eases. Dr. Abe­liovich's lead­er­ship and deep ex­per­tise in the mol­e­c­u­lar mech­a­nisms of neu­rode­gen­er­a­tion unique­ly po­si­tion Pre­vail to make a sig­nif­i­cant mark in de­vel­op­ing in­no­v­a­tive bi­o­log­ic ther­a­pies for Parkin­son's Dis­ease and oth­er cen­tral ner­vous sys­tem dis­eases with huge un­met med­ical needs.