Ot­su­ka jumps in­to the US biotech M&A game, bag­ging Vis­ter­ra in $430M buy­out
Af­ter rais­ing a bit more than $117 mil­lion from some blue chip back­ers like the Bill & Melin­da Gates Foun­da­tion, Ver­tex and Flag­ship, Waltham, MA-based Vis­ter­ra has agreed to a $430 mil­lion buy­out deal, join­ing Japan's Ot­su­ka as a sub­sidiary.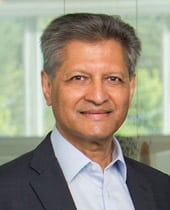 Bri­an Pereira
Vis­ter­ra and its an­ti­body plat­form — all about bind­ing to epi­topes — will now re­main in op­er­a­tion un­der Ot­su­ka, which joins a grow­ing group of Japan­ese com­pa­nies with a big pres­ence in the Boston hub.
Just last fall Vis­ter­ra CEO Bri­an Pereira topped up their C round and closed it with $46.7 mil­lion in ven­ture cash — enough to steer their lead pro­gram through a Phase IIb while get­ting an­oth­er ther­a­py through Phase I. And right af­ter the lat­est ven­ture round, George Scan­gos' new in­fec­tious dis­ease start­up Vir stepped up with a $1 bil­lion-plus de­vel­op­ment deal for up to 5 new drugs.
The lead pro­gram is for VIS410, de­signed to fight in­fluen­za A in a way that cen­ters on epi­topes com­mon across all strains of a virus. Tar­get­ing that im­mutable spot on the ever-chang­ing flu virus with tech in­sights out of the lab of MIT's Ram Sasisekha­ran could lead to a durable rem­e­dy for large num­bers of pa­tients.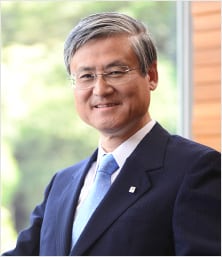 Tat­suo Higuchi
Their C round last fall came af­ter a failed at­tempt at an IPO, which was dropped well be­fore the big wave of new of­fer­ings that hit ear­li­er this year.
Ot­su­ka Pres­i­dent Tat­suo Higuchi not­ed:
I am high­ly grat­i­fied that Vis­ter­ra's ex­cep­tion­al an­ti­body plat­form tech­nol­o­gy, promis­ing pipeline and tal­ent­ed re­searchers will join up with Ot­su­ka.