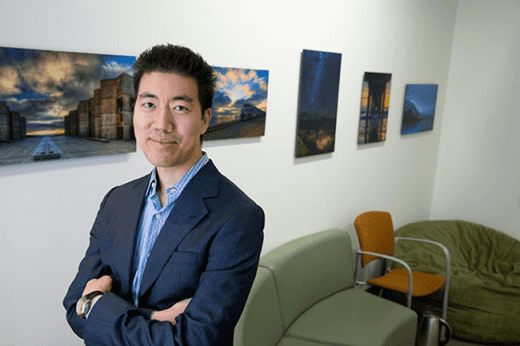 David Liu (Rose Lincoln/Harvard Staff Photographer)
Out of CRISPR pi­o­neer David Li­u's lab comes a small mol­e­cule play tar­get­ing ex­osites — and it's raised a mod­est $25M to push to­ward clin­ic
David Liu may be best known as a CRISPR trail­blaz­er be­hind Ed­i­tas Med­i­cine, Beam Ther­a­peu­tics and Prime Med­i­cine. But more than six years ago, he worked with a stu­dent from his Har­vard lab and then-col­league Alan Saghatelian on a much dif­fer­ent project: de­vel­op­ing a small mol­e­cule in­hibitor of in­sulin-de­grad­ing en­zymes.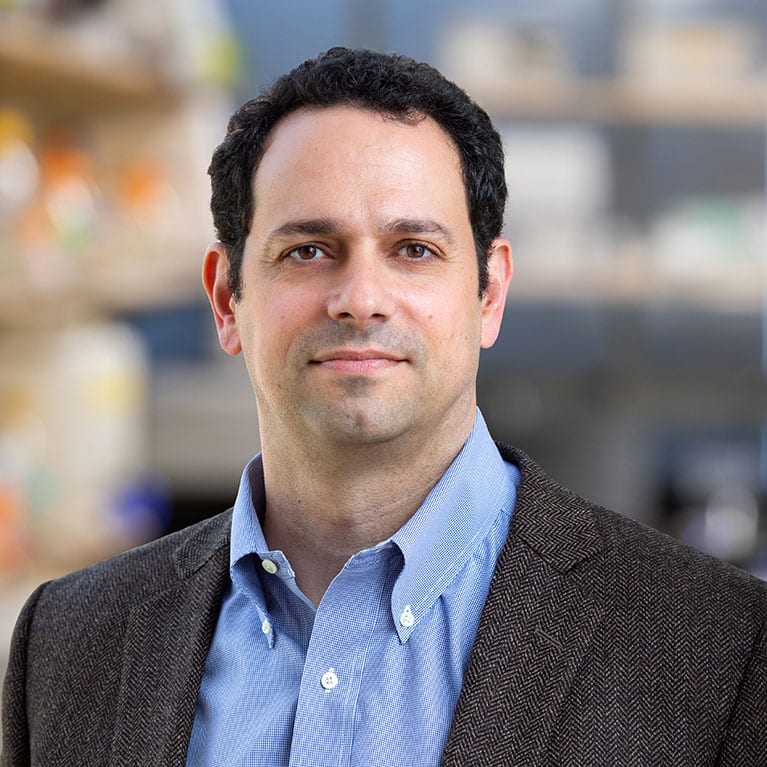 Alan Saghatelian
For close to six decades, sci­en­tists had the­o­rized that block­ing the en­zyme can sal­vage enough in­sulin to treat Type 2 di­a­betes. The prob­lem is that IDE, de­spite its name, doesn't just de­grade in­sulin; it al­so gets rid of glucagon, which is some­thing you ac­tu­al­ly don't want a lot of for a di­a­bet­ic pa­tient. Tra­di­tion­al drug dis­cov­ery meth­ods couldn't solve the need to shut down one ac­tiv­i­ty while leav­ing the oth­er alone.
The so­lu­tion Liu and Saghatelian's team found was on the en­zyme it­self.
Rather than drug­ging the ac­tive site, they re­al­ized that they could hit the ex­osite — a far away site where in­sulin ac­tu­al­ly comes to dock — and achieve the se­lec­tive in­hi­bi­tion.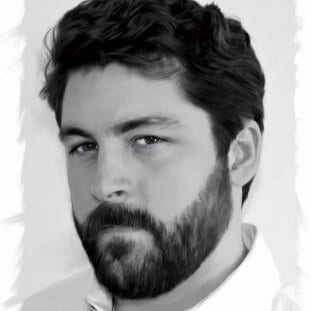 Juan Pablo Ma­ianti
The stu­dent, Juan Pablo Ma­ianti, stayed with Liu at the Broad for a post­doc to de­vel­op the idea be­fore co-found­ing and be­com­ing em­ploy­ee No. 1 at Exo Ther­a­peu­tics. A seed round and two years lat­er, the Cam­bridge, MA-based biotech is push­ing ahead on four pre­clin­i­cal pro­grams with $25 mil­lion in Se­ries A cash from New­path Part­ners, No­var­tis Ven­ture Fund, CRV and 6 Di­men­sions Cap­i­tal.
What the 2014 pa­per es­tab­lished is now just one of four pil­lars at Exo, said CEO Michael Bruce, name­ly the abil­i­ty to dis­cov­er an ex­osite on an en­zyme. Un­like al­losteric sites — the bind­ing of which can in­di­rect­ly im­pact the ac­tive site — ex­osites are typ­i­cal­ly in­volved in some func­tion of the pro­tein, open­ing up a more spe­cif­ic way to deal with pleiotrop­ic en­zymes.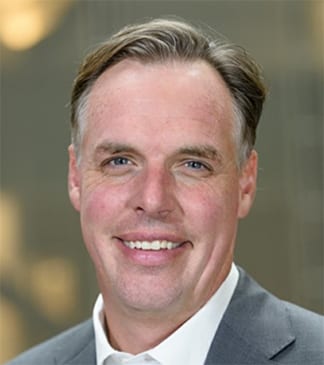 Michael Bruce
"I read some­where that 672 en­zymes make up the en­tire drug in­dus­try, the mul­ti-tril­lion dol­lar drug in­dus­try," Bruce, who came on board in Feb­ru­ary, told End­points News, "but there are some­thing like 10,000 en­zymes that are thought to have a role in hu­man dis­ease."
Ma­ianti and the eight oth­er staffers who joined him al­so built a plat­form that can make the en­zymes or en­zyme com­plex­es for them to ex­per­i­ment with; brought in DNA-en­cod­ed li­braries to start a screen­ing ef­fort; and nailed down the ini­tial tar­gets in on­col­o­gy and in­flam­ma­tion.
Down the road, though, Bruce sees the com­pa­ny ap­ply­ing its tech to neu­ro­science, car­dio­vas­cu­lar and meta­bol­ic, plus a range of dis­eases.
They will all be draw­ing from a whole new in­fra­struc­ture that Exo has con­struct­ed from scratch — one that, while rem­i­nis­cent of what he's ex­pe­ri­enced dur­ing his years at Pfiz­er, doesn't feel any less cut­ting-edge than the CRISPR and mi­cro­bio­me tech he's seen over sev­er­al stints at biotech star­tups.
"To me there's this con­flu­ence of tech­nolo­gies start­ing with cryo-EM go­ing to mol­e­c­u­lar mod­el­ing go­ing to DNA-en­cod­ed li­braries go­ing to pro­tein syn­the­sis — all of these things I think now al­low us to re­al­ly ex­plore some of these en­zymes and en­zyme com­plex­es in new ways," he said.
Bruce ex­pects to steer Exo's first drugs in­to the clin­ic in the next cou­ple of years, at which point he al­so en­vi­sions ex­osite con­fer­ences start­ing to be a thing as the sci­ence de­vel­ops.
At least a trio of re­spect­ed sci­en­tists are sim­i­lar­ly con­vinced it would. Stu­art Schreiber of the Broad, Ben Cra­vatt at Scripps and Ben Ebert of Dana-Far­ber have all joined Liu and Saghatelian (who's now at Salk) on the sci­en­tif­ic ad­vi­so­ry board as Exo plans to dou­ble its size.