After sitting in regulatory limbo for most of the year, Sarepta execs have a long to-do list in hand as they roll out their Duchenne muscular dystrophy drug, and not much time to do it. But they should have plenty of cash for the next step.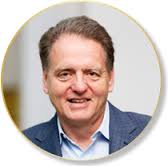 The biotech filed to sell $225 million in stock $SRPT after the market closed on Wednesday. The FDA decision to provide eteplirsen with an accelerated approval on thin data ignited a monster rally for Sarepta's shares, giving the company a $2.7 billion market cap to play with. And it's also auctioning off a priority review voucher that could easily bring in more than the latest stock offering.
In an interview with FierceBiotech, CEO Ed Kaye said that the PRV sale "should raise a lot of capital."
Hot on the heels of one of the most controversial approvals in FDA history—which ignited a fiery debate inside the agency as CDER director Janet Woodcock virtually singlehandedly pushed through an OK over heated objections of staff and senior officials—the biotech needs to:
Take its manufacturing facility out of moth balls and staff up to produce the drug. (There's enough in stock to begin marketing now.)
Get the sales team in position (commercial ops are in place and have been for awhile.)
Get R&D revved back up, fueling new research work.
File for a European approval.
Kaye told the Boston Business Journal that Sarepta currently has 220 staffers, not a big number for a company that will now leap from drug development into a more fully fledged status as marketer/developer. But you can expect lots of hiring now.
The board at Sarepta, meanwhile, didn't wait long before formally making Kaye CEO. Acting CEO since spring of 2015, Kaye gets a $550,000 salary and an annual bonus target of 65% — $330,000, according to SEC docs.
The decision to approve the drug touched off victory parties among the biotech's many backers. But it also stoked a fierce argument in the industry that has yet to simmer down as the reaction to the accelerated approval for a new drug that will cost $300,000 a year — with nothing but controversial data from a small study to go on — continued unabated.
Should #Sarepta charge $300K/yr for drug yet to prove it's effective? Will it give refunds if proven ineffective? pic.twitter.com/gJPhxTB7G3

— Harlan Krumholz (@hmkyale) September 22, 2016
Kaye will also now enjoy a turn in the spotlight as a potential M&A target. With Allergan, Biogen and others cruising the biotech waters looking for acquisitions, investors are eager for any tips they can get. Helpfully, RBC has now added Sarepta to their list of potential buyouts along with Ariad, Spark, BioMarin, Aerie, Tesaro, Incyte and Puma.
Seen those names before? So have I. But Sarepta has now provided a fresh example of the overnight riches that can await a lucky company. Of course, if Sarepta had failed to get the approval, you'd be hearing lots of wailing about how bad things can go.
---
The best place to read
Endpoints News

? In your inbox.

Comprehensive daily news report for those who discover, develop, and market drugs. Join 47,700+ biopharma pros who read Endpoints News by email every day.

Free Subscription
---
---
---