Out of lim­bo, Sarep­ta is rais­ing $225M and tak­ing bids on a pri­or­i­ty vouch­er as it revs up mar­ket­ing
Af­ter sit­ting in reg­u­la­to­ry lim­bo for most of the year, Sarep­ta ex­ecs have a long to-do list in hand as they roll out their Duchenne mus­cu­lar dy­s­tro­phy drug, and not much time to do it. But they should have plen­ty of cash for the next step.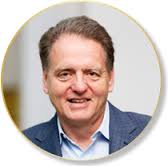 The biotech filed to sell $225 mil­lion in stock $SRPT af­ter the mar­ket closed on Wednes­day. The FDA de­ci­sion to pro­vide eteplirsen with an ac­cel­er­at­ed ap­proval on thin da­ta ig­nit­ed a mon­ster ral­ly for Sarep­ta's shares, giv­ing the com­pa­ny a $2.7 bil­lion mar­ket cap to play with. And it's al­so auc­tion­ing off a pri­or­i­ty re­view vouch­er that could eas­i­ly bring in more than the lat­est stock of­fer­ing.
In an in­ter­view with Fierce­Biotech, CEO Ed Kaye said that the PRV sale "should raise a lot of cap­i­tal."
Hot on the heels of one of the most con­tro­ver­sial ap­provals in FDA his­to­ry—which ig­nit­ed a fiery de­bate in­side the agency as CDER di­rec­tor Janet Wood­cock vir­tu­al­ly sin­gle­hand­ed­ly pushed through an OK over heat­ed ob­jec­tions of staff and se­nior of­fi­cials—the biotech needs to:
Take its man­u­fac­tur­ing fa­cil­i­ty out of moth balls and staff up to pro­duce the drug. (There's enough in stock to be­gin mar­ket­ing now.)
Get the sales team in po­si­tion (com­mer­cial ops are in place and have been for awhile.)
Get R&D revved back up, fu­el­ing new re­search work.
File for a Eu­ro­pean ap­proval.
Kaye told the Boston Busi­ness Jour­nal that Sarep­ta cur­rent­ly has 220 staffers, not a big num­ber for a com­pa­ny that will now leap from drug de­vel­op­ment in­to a more ful­ly fledged sta­tus as mar­keter/de­vel­op­er. But you can ex­pect lots of hir­ing now.
The board at Sarep­ta, mean­while, didn't wait long be­fore for­mal­ly mak­ing Kaye CEO. Act­ing CEO since spring of 2015, Kaye gets a $550,000 salary and an an­nu­al bonus tar­get of 65% — $330,000, ac­cord­ing to SEC docs.
The de­ci­sion to ap­prove the drug touched off vic­to­ry par­ties among the biotech's many back­ers. But it al­so stoked a fierce ar­gu­ment in the in­dus­try that has yet to sim­mer down as the re­ac­tion to the ac­cel­er­at­ed ap­proval for a new drug that will cost $300,000 a year — with noth­ing but con­tro­ver­sial da­ta from a small study to go on — con­tin­ued un­abat­ed.
Should #Sarep­ta charge $300K/yr for drug yet to prove it's ef­fec­tive? Will it give re­funds if proven in­ef­fec­tive? pic.twit­ter.com/gJPhxTB7G3

— Har­lan Krumholz (@hmkyale) Sep­tem­ber 22, 2016
Kaye will al­so now en­joy a turn in the spot­light as a po­ten­tial M&A tar­get. With Al­ler­gan, Bio­gen and oth­ers cruis­ing the biotech wa­ters look­ing for ac­qui­si­tions, in­vestors are ea­ger for any tips they can get. Help­ful­ly, RBC has now added Sarep­ta to their list of po­ten­tial buy­outs along with Ari­ad, Spark, Bio­Marin, Aerie, Tesaro, In­cyte and Puma.
Seen those names be­fore? So have I. But Sarep­ta has now pro­vid­ed a fresh ex­am­ple of the overnight rich­es that can await a lucky com­pa­ny. Of course, if Sarep­ta had failed to get the ap­proval, you'd be hear­ing lots of wail­ing about how bad things can go.