Out to pi­o­neer gene edit­ing in Chi­na, Edi­Gene bags $67M to be­gin clin­i­cal test­ing for β-tha­lassemia ther­a­py, uni­ver­sal CAR-T
A gene edit­ing play­er hail­ing from Bei­jing has clinched $67 mil­lion to steer two of its lead can­di­dates in­to the clin­ic — and to prove it­self as a CRISPR pi­o­neer in Chi­na.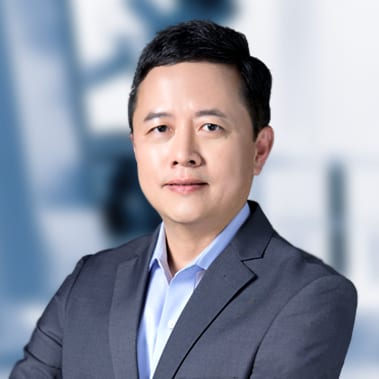 Dong Wei
Edi­Gene gath­ered the Se­ries B from a slate of top-tier Chi­nese in­vestors, in­clud­ing 3H Health In­vest­ment (who led the round), Se­quoia Cap­i­tal Chi­na, Al­win Cap­i­tal and Kun­lun Cap­i­tal. Pre­vi­ous back­ers, in­clud­ing IDG Cap­i­tal, Lil­ly Asia Ven­ture, Hua­gai Cap­i­tal and Green Pine Cap­i­tal Part­ners, al­so par­tic­i­pat­ed.
With the new cash, the biotech has of­fi­cial­ly crossed the $100 mil­lion mark in fundrais­ing over the past two years, ac­cord­ing to CEO Dong Wei.
"The round en­ables us to fur­ther scale up and trans­form our pipeline in­to clin­i­cal-stage, which is al­so a big step for­ward in build­ing a glob­al­ly com­pet­i­tive gene edit­ing com­pa­ny," Wei said in a state­ment.
CRISPR may have had a bad rep in Chi­na in the af­ter­math of a scan­dalous hu­man ex­per­i­ment in which Jiankui He — who's since been cast as a rogue sci­en­tist and sen­tenced to three years in jail — cre­at­ed the world's first known gene edit­ing ba­bies by tin­ker­ing with a gene of an em­bryo in an at­tempt to con­fer pro­tec­tion against HIV. But Edi­Gene, which was launched in 2015 and has set up a BD of­fice in Cam­bridge, MA in ad­di­tion to head­quar­ters in Bei­jing and a GMP & ap­pli­ca­tion cen­ter in Guangzhou, clear­ly en­joys a dif­fer­ent po­si­tion.
"Edi­Gene is lead­ing the wave in Chi­na, as they have es­tab­lished out­stand­ing re­search and de­vel­op­ment ca­pa­bil­i­ties, and more im­por­tant­ly, they have de­vel­oped an im­pres­sive port­fo­lio of pro­pri­etary gene edit­ing tools and prod­uct can­di­dates," said Minchuan Wang, a part­ner of 3H Health In­vest­ment.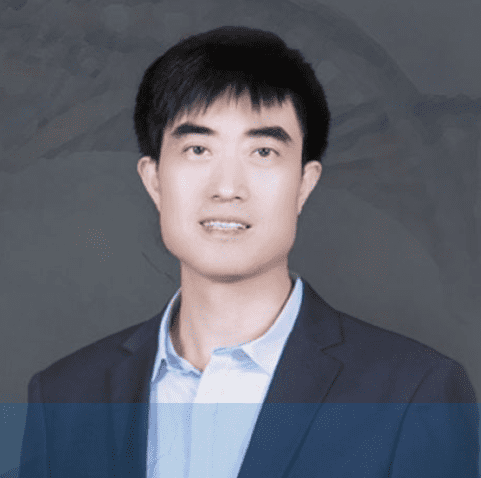 Wen­sheng Wei
An ear­ly San Fran­cis­co trans­plant, Wei be­gan his biotech ca­reer at Ch­i­ron, took a de­tour in trad­ing and con­sult­ing, then worked his way through a slew of posts at Bio­Marin, Elan and J&J. His last role in the US — be­fore de­cid­ing in 2018 to move back and spend more time with fam­i­ly in Chi­na — was Shire's glob­al de­vel­op­ment team leader for im­munol­o­gy.
It was nat­ur­al to then join Wen­sheng Wei, a co-founder of Edi­Gene and Dong Wei's close friend from Peking Uni­ver­si­ty who end­ed up be­ing a PhD bud­dy at Michi­gan State Uni­ver­si­ty. By that time, Wen­sheng Wei was a pro­fes­sor at Peking Uni­ver­si­ty's School of Life Sci­ences and had tasked Dong Wei with find­ing a CEO for Edi­Gene af­ter try­ing, in vain, to re­cruit him to the job.
The com­pa­ny boasts of four dif­fer­ent plat­forms re­volv­ing around CRISPR gene edit­ing tech: ex vi­vo edit­ing for hematopoi­et­ic stem cells, ex vi­vo edit­ing to cre­ate CAR-T cells, in vi­vo RNA-based edit­ing, as well as high-through­out genome edit­ing screen­ing for drug dis­cov­ery. Right now, the key pri­or­i­ties are ET-01 for se­vere β-tha­lassemia and U CAR-T ET-02 for can­cer.
Both are in­di­ca­tions where US biotechs have done ground­break­ing work, Dong Wei ac­knowl­edged in an in­ter­view with Pharm­Cube this March. Zyn­te­glo, blue­bird bio's ex vi­vo ther­a­py for β-tha­lassemia, has al­ready been ap­proved in the EU.
But when he asked a friend — a blue­bird ex­ec — about whether that leaves any room for Edi­Gene on the mar­ket, the an­swer he got was blunt: Even though the Chi­nese pa­tient pop­u­la­tion is large, the coun­try's pric­ing sys­tem and the re­quired in­vest­ment for man­u­fac­tur­ing doesn't jus­ti­fy putting mon­ey be­hind it.
"When the com­pa­ny with the best tech­nol­o­gy in the world be­lieves there is no in­vest­ment val­ue in do­ing this in Chi­na, what should we do?" Wei said. "Are we just not go­ing to do it ei­ther?"
Ul­ti­mate­ly, he added, it all comes down to the ecosys­tem. In terms of the ac­tu­al gene edit­ing tech­nol­o­gy, he reck­ons that Chi­na is on par with in­ter­na­tion­al stan­dards — thanks to a serendip­i­tous over­lap in the tim­ing for de­vel­op­ment of gene edit­ing and the Chi­nese gov­ern­ment's em­pha­sis on the biotech in­dus­try.
But the US is still way out front in terms of trans­la­tion, he not­ed:
For ex­am­ple, when a pro­fes­sor pub­lish­es a pa­per, you'd soon see re­searchers across Boston and San Fran­cis­co Bay Area fol­low­ing up on the tech­nol­o­gy. This is the aug­men­ta­tion ef­fect; or for ex­am­ple, 90% of VC in­vest­ment re­lat­ed to gene edit­ing is in Boston and 10% is in San Fran­cis­co — this is the clus­ter­ing ef­fect; and then if you look at the whole biotech field, San Fran­cis­co and Boston are es­sen­tial­ly equal, and to­geth­er they take up 80% of all Amer­i­can ven­ture in­vest­ing. All these are ecosys­tem ef­fects.

Mean­while in the US, say Wen­sheng pub­lished a new pa­per on gene edit­ing. Six months lat­er you'd sel­dom see oth­er labs ap­ply­ing this new tech to cre­ate new­er in­no­va­tion. This is like we con­quered a city, but didn't have time to build the city in­to a bet­ter place.
At 5 years old and 100-plus em­ploy­ees, though, the con­struc­tion crew at Edi­Gene is ready to roll up their sleeves.