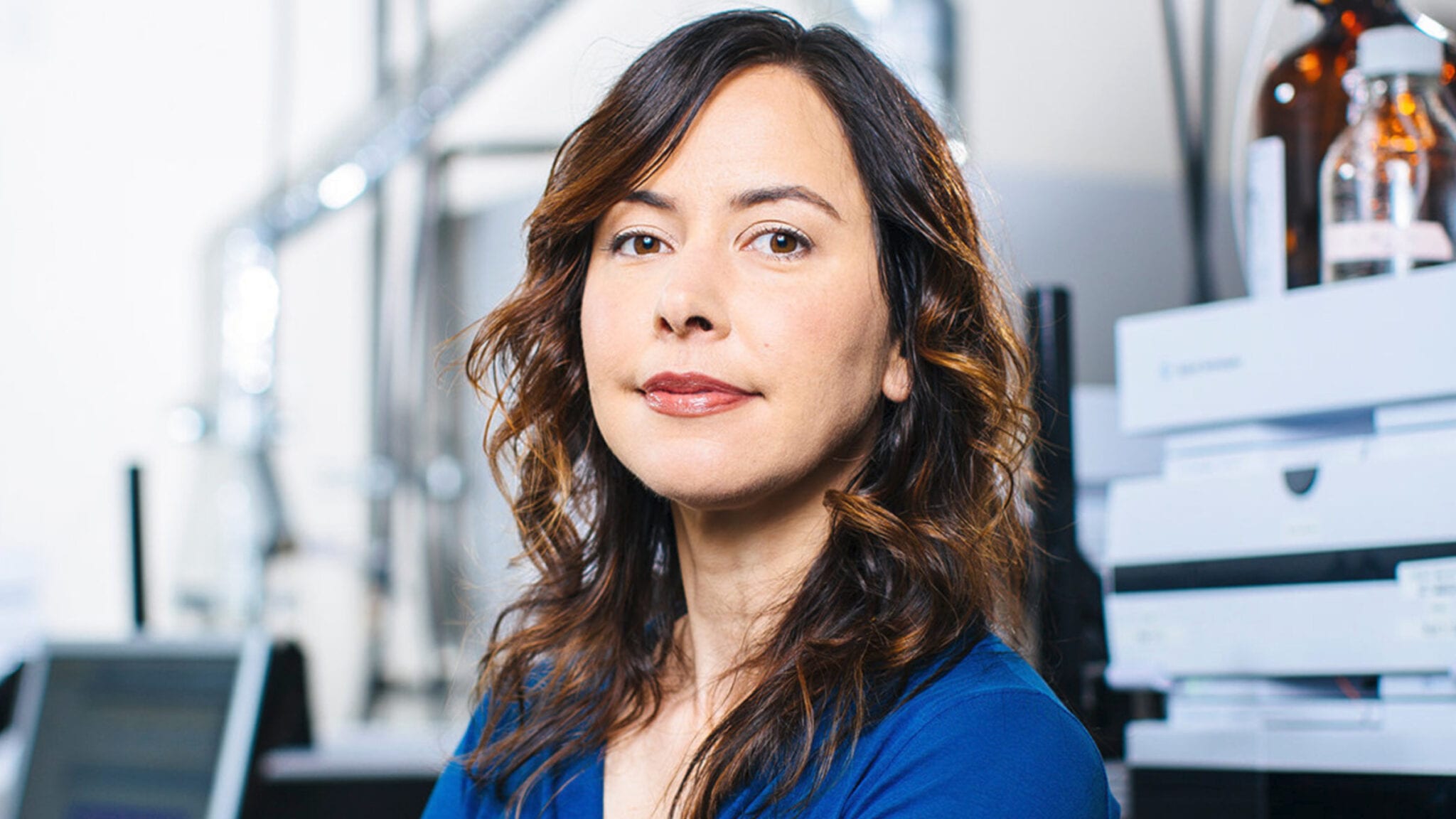 Christina Smolke, Antheia CEO
Out to re­vamp plant-based drug man­u­fac­tur­ing, An­theia locks in part­ner­ship with syn­thet­ic bi­ol­o­gy gi­ant Gink­go
With sup­ply chain short­ages at the fore­front of near­ly every busi­ness in the world right now, whether it be chick­en wings or CAR-T cell ther­a­py, syn­thet­ic bi­ol­o­gy up­start An­theia is look­ing to aid in the fight. It just an­nounced a deal with a gi­ant in the field to help it along.
An­theia will join forces with Gink­go Bioworks to beef up its pipeline of ac­tive phar­ma­ceu­ti­cal in­gre­di­ents and key start­ing ma­te­ri­als, lever­ag­ing Gink­go's high-through­put en­zyme de­sign and screen­ing in­fra­struc­ture to scale up at high­er speed.
Cur­rent­ly, the sup­ply chain for plant-based med­i­cines de­pends on the long process of sourc­ing spe­cial­ty plants. An­theia is fo­cused on a plant-al­ter­na­tive man­u­fac­tur­ing process that us­es yeast through what it calls whole-cell en­gi­neer­ing. The en­gi­neer­ing plat­form would in the­o­ry re­place the need for com­plex plant-de­rived com­pounds, and use the en­gi­neered yeast cells as a mi­ni-fac­to­ry that would churn out mol­e­cules at a com­mer­cial scale.
For drugs that re­ly on plant-based ac­tive in­gre­di­ents, such as the chemother­a­py vin­blas­tine, there are fragili­ties that come with such a re­liance. Geopo­lit­i­cal con­flict, nat­ur­al dis­as­ters and cli­mate change can of­ten play a role in avail­able sup­ply. A re­cent ex­am­ple of that, An­theia co-founder and CEO Christi­na Smolke said, is the wild­fires in Aus­tralia in 2019 and 2020 that wiped out an en­tire pro­duc­tion source. As cli­mate change con­tin­ues and weath­er pat­terns change, events like these can on­ly hap­pen more of­ten.
"When you look at the con­ven­tion­al ap­proach­es we use for man­u­fac­tur­ing drugs as well as drug dis­cov­ery, those ap­proach­es in gen­er­al lim­it what mol­e­cules we're able to syn­the­size as well as how ef­fi­cient­ly, at what scale, and where we can do that in man­u­fac­tur­ing," Smolke said in an in­ter­view with End­points News Wednes­day. "In­no­va­tion in phar­ma has suf­fered, and that has led to the lim­i­ta­tions in both the de­vel­op­ment of new drugs, as well as the pro­duc­tion of many es­sen­tial med­i­cines which as of to­day re­ly on a frag­ile sup­ply chain. And what we've seen over the last year and a half, two years with the Covid pan­dem­ic is that it's shown us that when the med­ical sup­ply chains break down, there are very re­al hu­man costs."
Gink­go, whose am­bi­tion is to be the "Mi­crosoft of syn­thet­ic bi­ol­o­gy," has caught the at­ten­tion of in­vestors, val­ued at $15 bil­lion as it went pub­lic in May via a SPAC merg­er. The com­pa­ny show­cased its man­u­fac­tur­ing prowess through per­fume and syn­thet­ic meat be­fore plung­ing deep in­to oth­er sec­tors, all while build­ing up a com­pre­hen­sive set of tools to re­pro­gram cells with in­dus­tri­al ef­fi­cien­cy.
That hefty plat­form, An­theia says, will be of great help as it brings its en­gi­neered mi­crobes to com­mer­cial scale. Gink­go's tech­nol­o­gy and bi­o­log­i­cal code­base can help in the cru­cial step of strain op­ti­miza­tion, en­sur­ing that the pro­duc­tion of any giv­en com­pound is as ef­fi­cient as pos­si­ble.
In June, An­theia raised a $73 mil­lion Se­ries B round to ad­vance its pipeline. And ef­fi­cient­ly scal­ing has been top of mind as a big chal­lenge.
So far, the fo­cus has been on the R&D side of things, de­vel­op­ing the yeast strains, fer­men­ta­tion process and the down­stream pu­rifi­ca­tion process.
"One im­por­tant fact is to just re­al­ly un­der­stand what your lim­i­ta­tions are go­ing to be at scale, and build a ro­bust scaled-down mod­el so that you're eval­u­at­ing your strains and you're de­vel­op­ing that un­der re­al­is­tic con­di­tions that are go­ing to be able to scale that to hun­dreds of thou­sands of liters," CSO Christy Hawkins said. "And al­so look­ing at the ro­bust­ness of the strain in your process, and how de­vi­a­tions can cause you to have is­sues at scale."
Ear­li­er this week, Gink­go al­so an­nounced an mR­NA break­through with part­ner Alde­vron. The com­pa­ny says it has found a way to boost the man­u­fac­tur­ing yield of the vac­cinia cap­ping en­zyme, al­so known as VCE, which Alde­veron's pres­i­dent Tom Foti said is a dif­fi­cult en­zyme to pro­duce.
"We be­lieve this yield break­through will ac­cel­er­ate mR­NA ther­a­peu­tic and vac­cine de­vel­op­ment for man­u­fac­tur­ing teams around the world," he said in a press re­lease.
VCE, Gink­go CEO Ja­son Kel­ly said, is seen as a key in­gre­di­ent for scal­ing mR­NA pro­duc­tion. Alde­vron has ex­clu­sive rights to the man­u­fac­tur­ing process, which it says is 10-times more ef­fi­cient that its pre­vi­ous process.