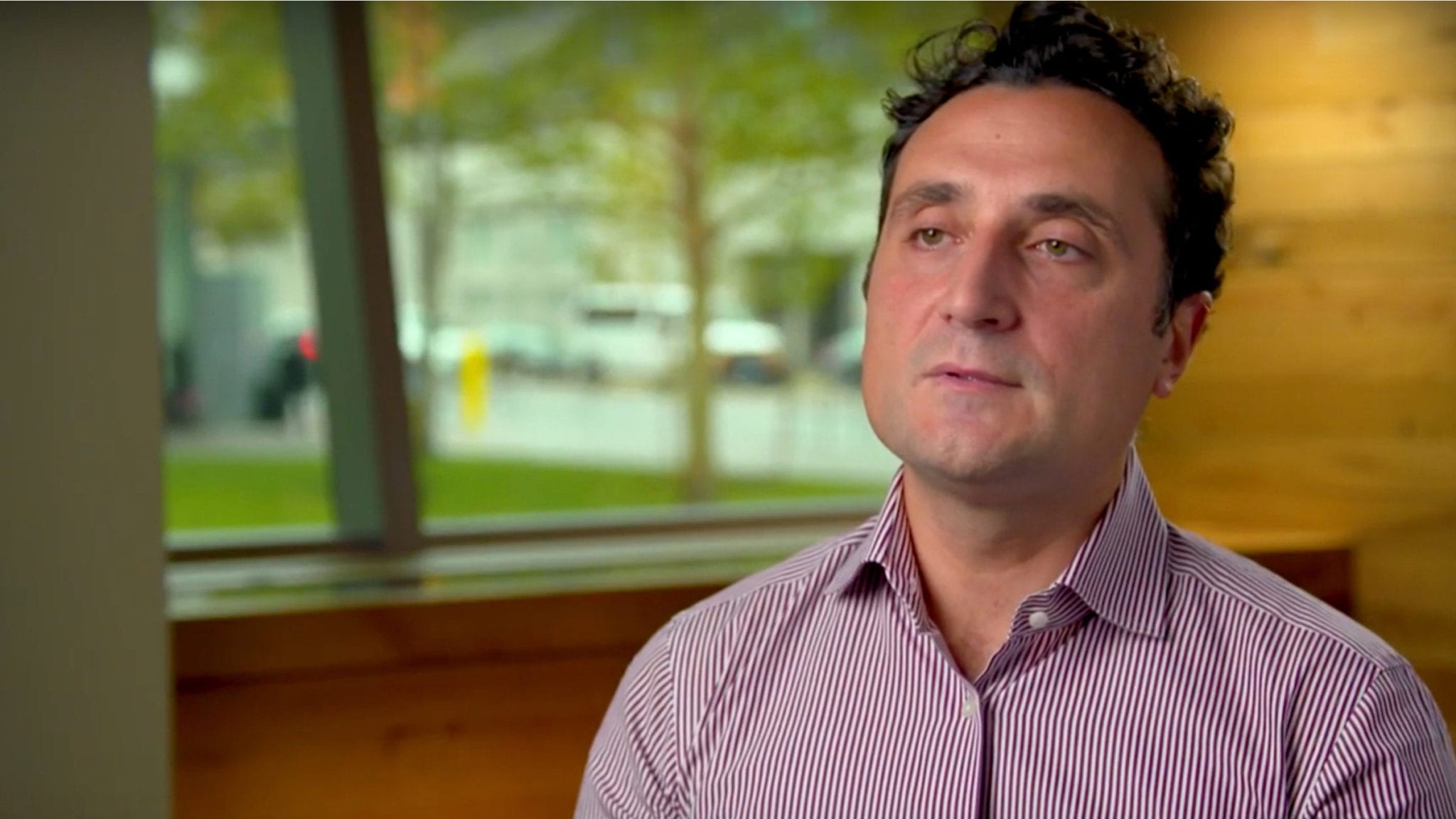 Nello Mainolfi (Kymera via YouTube)
Out to re­vive R&D, a resur­gent Sanofi pays $150M cash to part­ner up with a pi­o­neer­ing pro­tein degra­da­tion play­er
Frank Nes­tle was ap­point­ed Sanofi's glob­al head of im­munol­o­gy and in­flam­ma­tion re­search ther­a­peu­tic area just days be­fore dupilum­ab, the block­buster-to-be IL-4 an­ti­body, would be ac­cept­ed for pri­or­i­ty re­view. Af­ter four years of con­sol­i­dat­ing im­munol­o­gy ex­per­tise from mul­ti­ple cor­ners of the Sanofi fam­i­ly and re­cruit­ing new tal­ents to build the dis­cov­ery en­gine, he's set eyes on a Phase I-ready pro­gram that he be­lieves can grow in­to a Dupix­ent-sized fran­chise.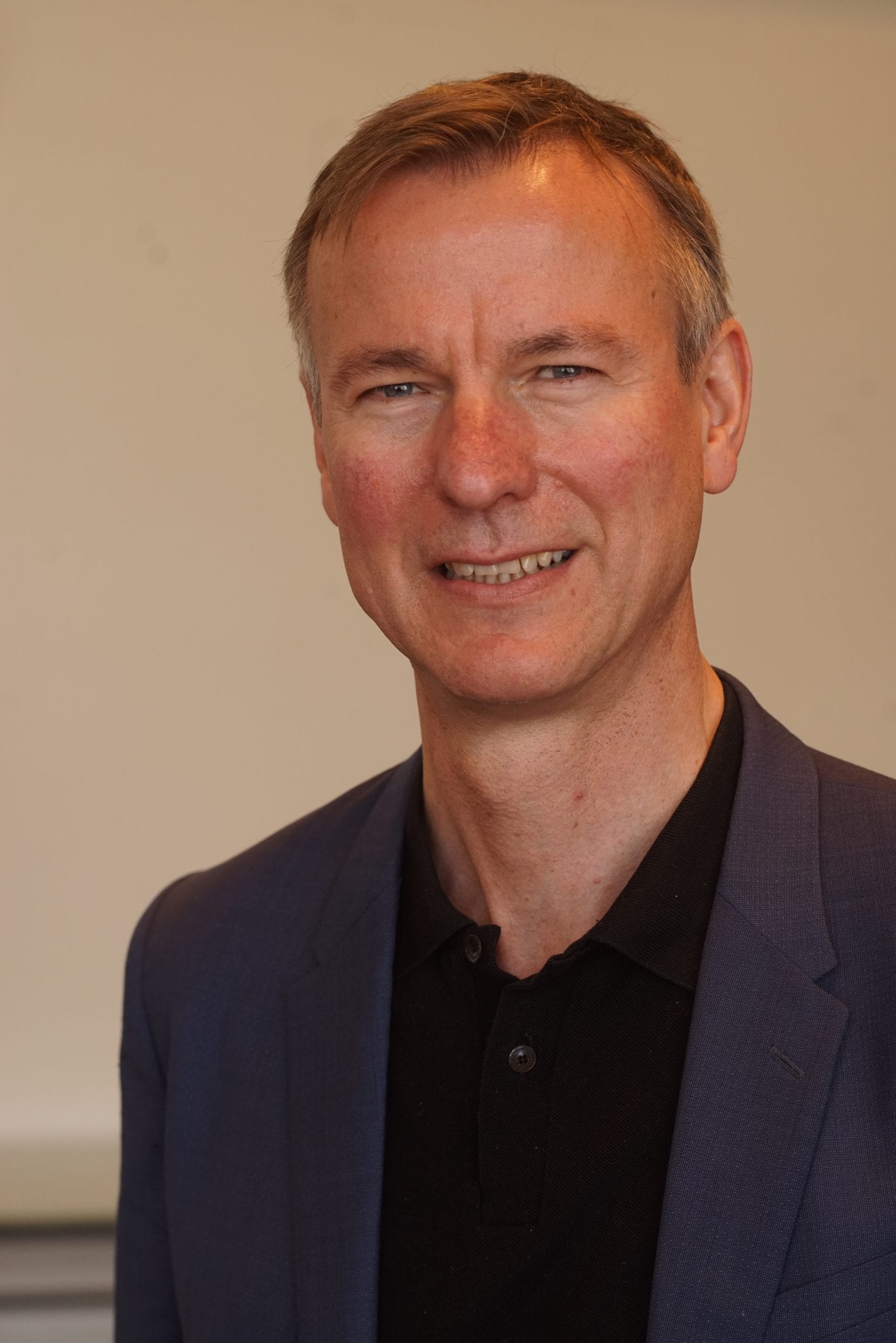 Frank Nes­tle
And — with the bless­ing of CEO Paul Hud­son and R&D chief John Reed — he's reach­ing deep in­to the purse.
IRAK4 is the head­lin­er for the col­lab­o­ra­tion with the pro­tein degra­da­tion spe­cial­ists at Kymera, which is bag­ging $150 mil­lion cash and $2 bil­lion in po­ten­tial mile­stones. The Cam­bridge, MA-based biotech is tasked with com­plet­ing first-in-hu­man stud­ies and re­tains the op­tion to share US de­vel­op­ment costs and rev­enue fol­low­ing the Sanofi-led Phase II.
The tar­get sits down­stream of "one of the most val­i­dat­ed path­ways in in­nate im­mu­ni­ty," Kymera CEO Nel­lo Main­olfi said: It's where the IL-1 cy­tokine fam­i­ly (think IL-1, IL-33, IL-36) and toll-like re­cep­tor sig­nal­ing con­verges. While ki­nase in­hibitors can take out the ki­nase func­tion, it al­so has a scaf­fold­ing func­tion which con­tin­ues to en­able sig­nal­ing.
"In or­der to ful­ly block the sig­nal­ing, you need to re­move IRAK4," he said.
Lever­ag­ing E3 lig­as­es to tag the tar­get pro­tein for dis­pos­al, Kymera's de­grad­er promis­es to pack the bi­o­log­i­cal ef­fect of block­ing all cy­tokine sig­nal­ing with a sin­gle oral pill.
Be­cause it sits at a crit­i­cal node, IRAK4 has been on Sanofi's radar screen, Nes­tle said. They are al­so well aware of the in­ad­e­qua­cies of a small mol­e­cule ap­proach — such as the one tak­en by Pfiz­er.
"At the mo­ment a lot of pro­tein degra­da­tion is in can­cer, and there's noth­ing yet in the chron­ic in­flam­ma­to­ry dis­ease space," he said. "As far as I'm aware, there's no oth­er com­pa­ny out there who we could have part­nered with to ex­act­ly get to that point."
While the po­ten­tial ap­pli­ca­tions are broad, der­ma­tol­ogy looms large among the ini­tial plans. There's atopic der­mati­tis, the itchy skin con­di­tion that ac­counts for a large por­tion of Dupix­ent's $2.32 bil­lion an­nu­al sales. Nes­tle is al­so keen on hidradeni­tis sup­pu­ra­ti­va, which can cause long-term ab­scess­es and scar­ring.
Sanofi first added pro­tein degra­da­tion to its R&D play­book in Jan­u­ary, anti­ng up $55 mil­lion up­front to ac­cess Nurix Ther­a­peu­tics' can­cer drug plat­form. The sub­se­quent months have proven to be boom times for the pro­tein degra­da­tion field, as Roche wad­ed in­to the race, a pi­o­neer biotech loaded up and more new play­ers emerged.
Kymera it­self raised $102 mil­lion dur­ing this time, ush­er­ing the IRAK4 pro­gram and an­oth­er tar­get­ing STAT3 to­ward the clin­ic — for both in­flam­ma­tion/im­munol­o­gy and on­col­o­gy.
"Ob­vi­ous­ly when you're work­ing out­side of tar­get­ed on­col­o­gy, you ac­tu­al­ly bring a lot more com­plex­i­ty giv­en that you're go­ing af­ter a va­ri­ety of cell pop­u­la­tion and not just the one can­cer cell pop­u­la­tion," Main­olfi said.
But just like their re­search blue­print­ing a E3 lig­ase whole body at­las, the CTO-turned-CEO sees it as es­sen­tial in­vest­ment to cre­ate a lead­ing, ful­ly in­te­grat­ed pro­tein degra­da­tion-fo­cused com­pa­ny. He's al­so look­ing to add some­where be­tween 20 and 40 staffers to the 60-strong team with­in the next six months or so.
For Sanofi, it's a bet that aligns well with a new­ly re­vamped R&D struc­ture where spe­cial­i­ty care and vac­cines take cen­ter stage.
"We're com­ing from where there was not a lot of im­munol­o­gy, but we've built a high qual­i­ty team and that doesn't mean we have the not in­vent­ed here syn­drome. If we see a great com­pound, a great col­lab­o­ra­tion with some of the best in the in­dus­try like Kymera, we go for it," he said. "As you know, phar­ma can be a slow mov­ing train, so we're build­ing this foun­da­tion but once the foun­da­tion is built, there's one clin­i­cal can­di­date af­ter an­oth­er which is go­ing to come in­to the im­munol­o­gy/in­flam­ma­tion space."