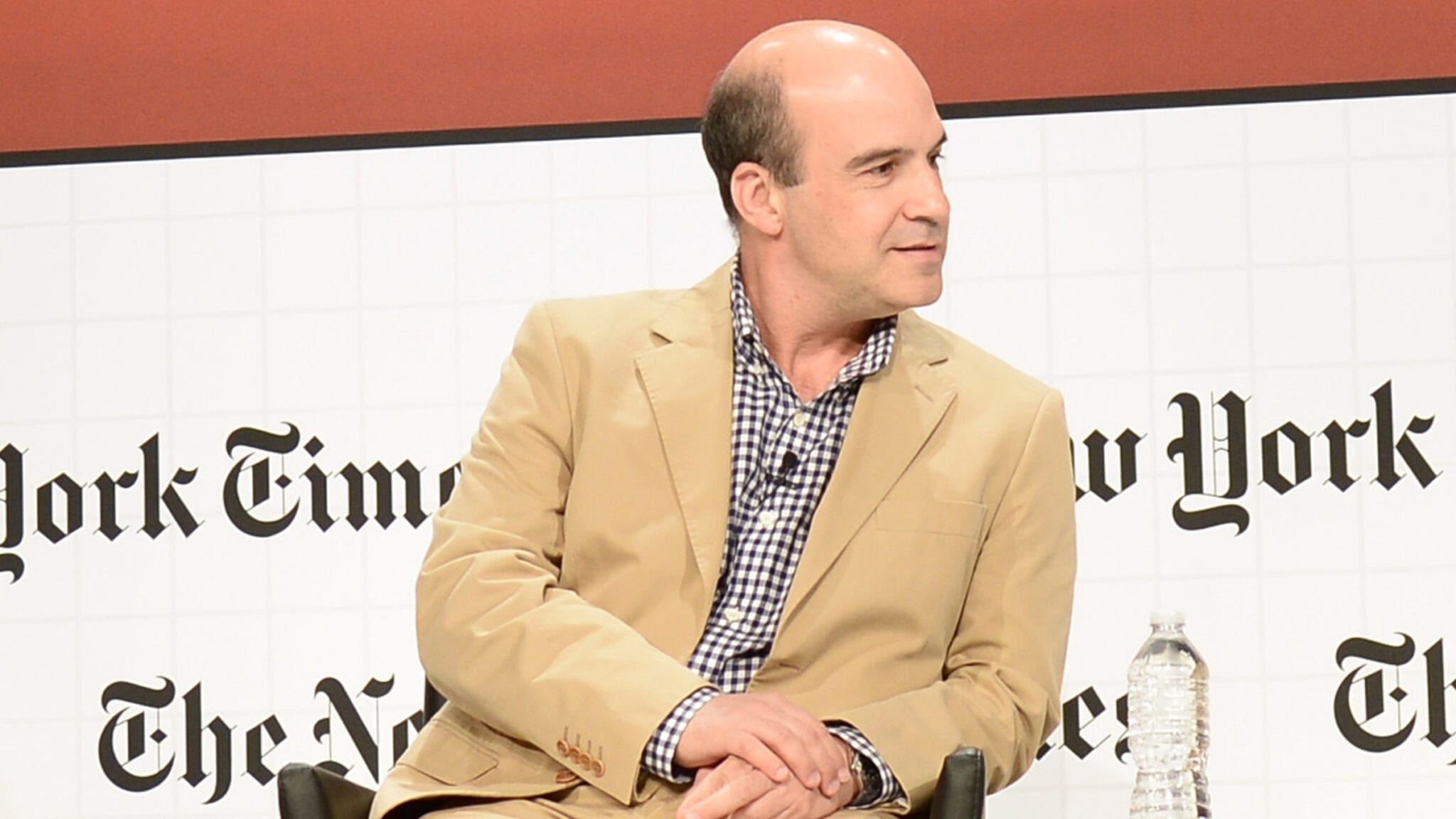 Peter Bach, new Delfi Diagnostics CMO (Michael Loccisano/Getty Images for New York Times)
Out­spo­ken drug pric­ing re­searcher Pe­ter Bach takes CMO gig at liq­uid biop­sy start­up
Af­ter spend­ing more than a decade crit­i­ciz­ing the in­dus­try over drug pric­ing, Memo­r­i­al Sloan Ket­ter­ing's out­spo­ken re­searcher Pe­ter Bach is jump­ing over to the C-suite of a liq­uid biop­sy start­up.
Bach, known for his frank tweets and fre­quent ed­i­to­ri­als, is tak­ing the CMO role at Delfi Di­ag­nos­tics, a Bal­ti­more-based biotech that's look­ing for a bet­ter way to screen the blood for can­cer. The com­pa­ny snagged $100 mil­lion at the be­gin­ning of the year, and a cou­ple months ago ini­ti­at­ed a na­tion­al tri­al for lung can­cer screen­ing.
"It wasn't hard to spot Delfi ap­pear­ing on the scene be­tween its Se­ries A an­nounce­ment and stun­ning re­sults in Na­ture," Bach told End­points News in an email.
The Madi­son, WI na­tive spent the last 23 years at Memo­r­i­al Sloan Ket­ter­ing, where he's di­rec­tor of the Cen­ter for Health Pol­i­cy and Out­comes. His par­ents, who were both pro­fes­sors at the Uni­ver­si­ty of Wis­con­sin, in­spired him to pur­sue a ca­reer in med­i­cine, Bach said dur­ing a 2017 TEDMED talk. But it was a trip to New York City with his un­cle that "ul­ti­mate­ly al­lowed me to un­der­stand US phar­ma­ceu­ti­cal pric­ing."
Bach com­pared the cur­rent state of drug pric­ing to a New York hus­tler play­ing three-card Monte. The man would shuf­fle three cards — two black and one red — and in­struct passers­by to fol­low the red one. But when­ev­er an au­di­ence mem­ber guessed cor­rect­ly, he would furtive­ly swap it out for a black one.
"That in­sight has helped me un­der­stand what's wrong with phar­ma­ceu­ti­cal pric­ing," he said dur­ing the talk. "Ad­just­ed for in­fla­tion and dos­ing over the last 50 years, can­cer drug prices have risen 100-fold … When ris­ing prices dri­ve in­no­va­tion, they lead to in­no­va­tion so high-priced that some peo­ple can't af­ford it."
In 2012, he and two oth­er col­leagues pub­lished an ed­i­to­r­i­al in the New York Times about Memo­r­i­al Sloan Ket­ter­ing's de­ci­sion to re­ject Sanofi's "phe­nom­e­nal­ly ex­pen­sive" can­cer drug — a move that lat­er led Sanofi to slash the price by about half. He and his team lat­er re­leased Dru­gAba­cus in 2015, an in­ter­ac­tive tool com­par­ing a drug's val­ue ver­sus its price.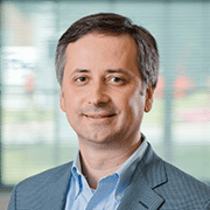 Vic­tor Vel­cules­cu
"There's a quote Pe­ter and I were just chat­ting about," Delfi CEO Vic­tor Vel­cules­cu told End­points in an in­ter­view. "Can­cer was a dis­ease of age. We don't want it to be­come a dis­ease of the poor."
Delfi thinks it has a cost-ef­fec­tive liq­uid biop­sy ap­proach, which could de­tect can­cer ear­li­er in pa­tients and lead to few­er deaths. The idea is to uti­lize ma­chine learn­ing to con­duct whole genome se­quenc­ing from a pa­tient's blood. What the team is look­ing for are nat­u­ral­ly oc­cur­ring frag­men­ta­tion pat­terns that are usu­al­ly pret­ty con­sis­tent in healthy in­di­vid­u­als. But in can­cer pa­tients, the pat­tern is dif­fer­ent.
That's be­cause the DNA in­side the can­cer is ab­nor­mal­ly pack­aged, and when cells die and re­lease the DNA in the blood­stream, it leads to ab­nor­mal break­ages and ab­nor­mal pro­files that can then be de­tect­ed, Vel­cules­cu said. He be­lieves the ap­proach could tell sci­en­tists where the can­cer orig­i­nat­ed, and has the po­ten­tial for use across a va­ri­ety of can­cer types.
Ac­cord­ing to a study in Na­ture, the method de­liv­ered sen­si­tiv­i­ties rang­ing from 57% to over 99% among sev­en dif­fer­ent types of can­cer.
"I know most peo­ple know me for my work in health pay­ment pol­i­cy and phar­ma­ceu­ti­cals, but I ac­tu­al­ly worked for more than a decade in can­cer screen­ing and pre­ven­tion and par­tic­u­lar­ly in lung can­cer screen­ing," Bach said in an email. "Then I got to know the team of sci­en­tists at the heart of the com­pa­ny and can­not wait to work on de­vel­op­ing a tech­nol­o­gy that could form the ba­sis of a low cost high­ly sen­si­tive test that could help cap­ture the un­re­al­ized gains in lung can­cer screen­ing and more broad­ly."