Out­spo­ken re­searcher Pe­ter Bach urges CMS to con­sid­er ways of bring­ing down CAR-T prices — and of­fers a few sug­ges­tions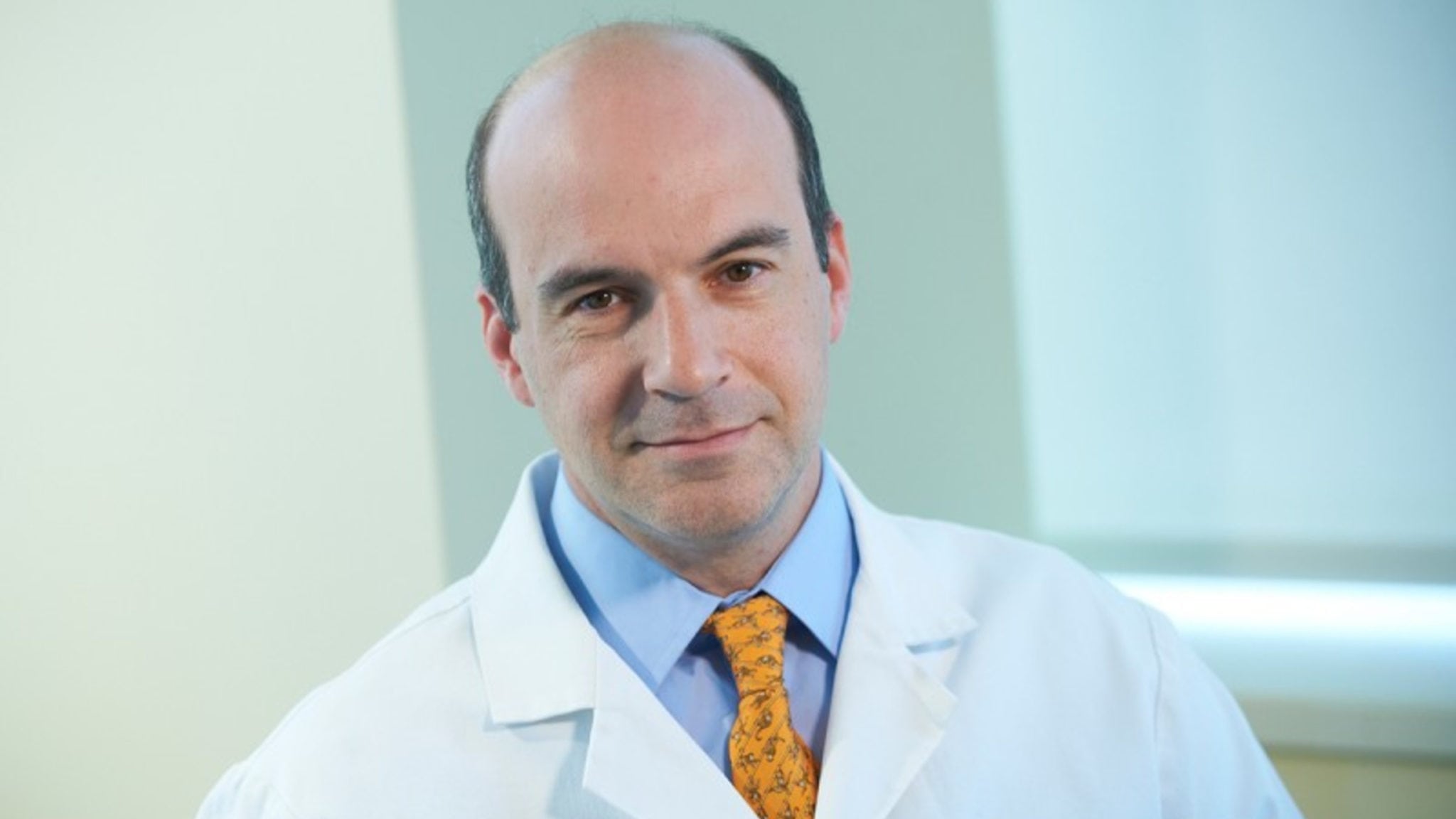 When it comes to de­ter­min­ing cov­er­age for ex­pen­sive — but po­ten­tial­ly life­sav­ing — CAR-T ther­a­pies, CMS doesn't have to roll over and let drug­mak­ers dom­i­nate the con­ver­sa­tion. The agency, in­stead, should lever­age com­pe­ti­tion to bring down the cost of these still-im­per­fect meds.
That's ac­cord­ing to Pe­ter Bach, the di­rec­tor of Memo­r­i­al Sloan Ket­ter­ing's Cen­ter for Health Pol­i­cy and Out­comes in New York. Known for of­ten speak­ing out on drug pric­ing, Bach de­tailed his thoughts on the mat­ter in a pa­per pub­lished in The New Eng­land Jour­nal of Med­i­cine.
"CAR-T ther­a­pies have bro­ken new ground on many fronts — they have shown ef­fi­ca­cy in pa­tients who pre­vi­ous­ly had few op­tions, but they cost mul­ti­ple times what any pre­vi­ous­ly ap­proved can­cer ther­a­py costs," Bach wrote. "Their rapid ap­proval based on small, un­con­trolled stud­ies re­flects their promise. But they are no panacea."
In the pa­per, he points to drugs like Gilead's Yescar­ta and No­var­tis' Kym­ri­ah, which each cost about $400,000. Bach al­so notes that an­cil­lary costs as­so­ci­at­ed with CAR-T treat­ments could add up to an ex­tra $33,000 or more, as pa­tients of­ten must be hos­pi­tal­ized and are re­quired to take im­muno­sup­pres­sive drugs in tan­dem.
Bach has sev­er­al ideas for bring­ing down the price of CAR-Ts, which he out­lines in the chart be­low. But CMS must an­swer two ques­tions be­fore choos­ing strate­gies to low­er those prices, he said: Are the net ben­e­fits of CAR-T drugs sim­i­lar? Do the an­cil­lary ser­vices cost the same for each drug?
De­ter­min­ing the net ben­e­fit would be tough, though. That con­clu­sion would be based off ob­ser­va­tions from on­ly a hand­ful of pa­tients 65 or old­er (and thus age-el­i­gi­ble for Medicare). But as­sum­ing CMS does de­cide there's an equal net ben­e­fit, CMS "need not sim­ply say yes to cov­er­age," Bach says.
(CMS) could lim­it which providers and hos­pi­tals are el­i­gi­ble to ad­min­is­ter CAR-T, as it does for some or­gan trans­plan­ta­tion, for in­stance, or it could use the Cov­er­age with Ev­i­dence De­vel­op­ment (CED) des­ig­na­tion, which can ei­ther in­clude a re­quire­ment that fur­ther out­come da­ta be col­lect­ed in a reg­istry or lim­it cov­er­age to pa­tients en­rolled in clin­i­cal tri­als. In ei­ther case, CED aims to but­tress the ev­i­dence rel­e­vant to the "rea­son­able and nec­es­sary" ques­tion.

Al­so, they could de­sign a pay­ment sys­tem for CAR-Ts that pro­motes com­pe­ti­tion based on price — an im­prove­ment over the cur­rent sys­tem, which in­cludes such ther­a­py in Part B drug re­im­burse­ment and pro­vides doc­tors and hos­pi­tals with larg­er prof­its when the treat­ment costs more.
Bach built this chart to help de­ter­mine the best strate­gies for CMS to im­ple­ment. Read more in his full pa­per at NE­JM.
---
Im­age: Pe­ter Bach. MEMO­R­I­AL SLOAN KET­TER­ING