Ova­Science and Ac­tive Biotech name new CEOs, Valeant adds John Paul­son to the board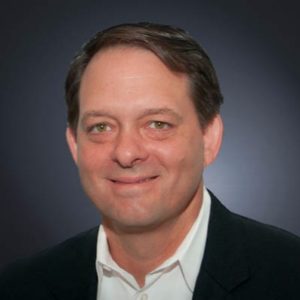 Christo­pher Kroeger
→ Ova­Science strug­gled hard last year, drop­ping its CEO, COO and 30% of its staff. Now they have named a new CEO, Christo­pher Kroeger. Kroeger pre­vi­ous­ly spent over a decade at the ven­ture firm The Au­ro­ra Funds, and be­fore that he ran Car­dioxyl, which was sold to Bris­tol-My­ers in 2015 for its heart fail­ure drug. Co-founder and Chair­man Michelle Dipp, who stepped in to helm the com­pa­ny dur­ing its tur­bu­lence, is now tak­ing an ad­vi­so­ry role with the fer­til­i­ty com­pa­ny.
→ Bil­lion­aire hedge fun­der John Paul­son has been elect­ed to the board of di­rec­tors at Valeant. Chair­man and CEO Joseph Pa­pa says in a state­ment that "with his sig­nif­i­cant busi­ness and fi­nan­cial ex­per­tise, John will be a strong ad­di­tion to the board. His ex­pe­ri­ence will be es­pe­cial­ly valu­able as we con­tin­ue to ex­e­cute on our trans­for­ma­tion­al strat­e­gy to turn­around Valeant." Paul­son has re­port­ed­ly lost near­ly $2B from his stake in Valeant.
→ Helén Tu­ves­son is tran­si­tion­ing from CSO to CEO of Ac­tive Biotech AB. She is re­plac­ing CEO Tomas Le­an­der­son, who has led the Swedish com­pa­ny since 2008.
→ The founder, pres­i­dent, CEO, and chair­man of the board at Five Prime, Lewis "Rusty" Williams will be shed­ding a cou­ple of those ti­tles some­time in 2018 af­ter the com­pa­ny grabs a new CEO. Williams will take on the ex­ec­u­tive chair­man role and be­come part of the sci­en­tif­ic ad­vi­so­ry board once the search is com­plete.
→ Bio­gen has re­cruit­ed Gin­ger Gre­go­ry as their new chief hu­man re­sources of­fi­cer, who stepped away from the ex­act same po­si­tion at Shire.
→ Pro­fes­sor Charles Swan­son is the new chief clin­i­cian of Can­cer Re­search UK. He'll be lead­ing the TRAC­ERx NSCLC study.