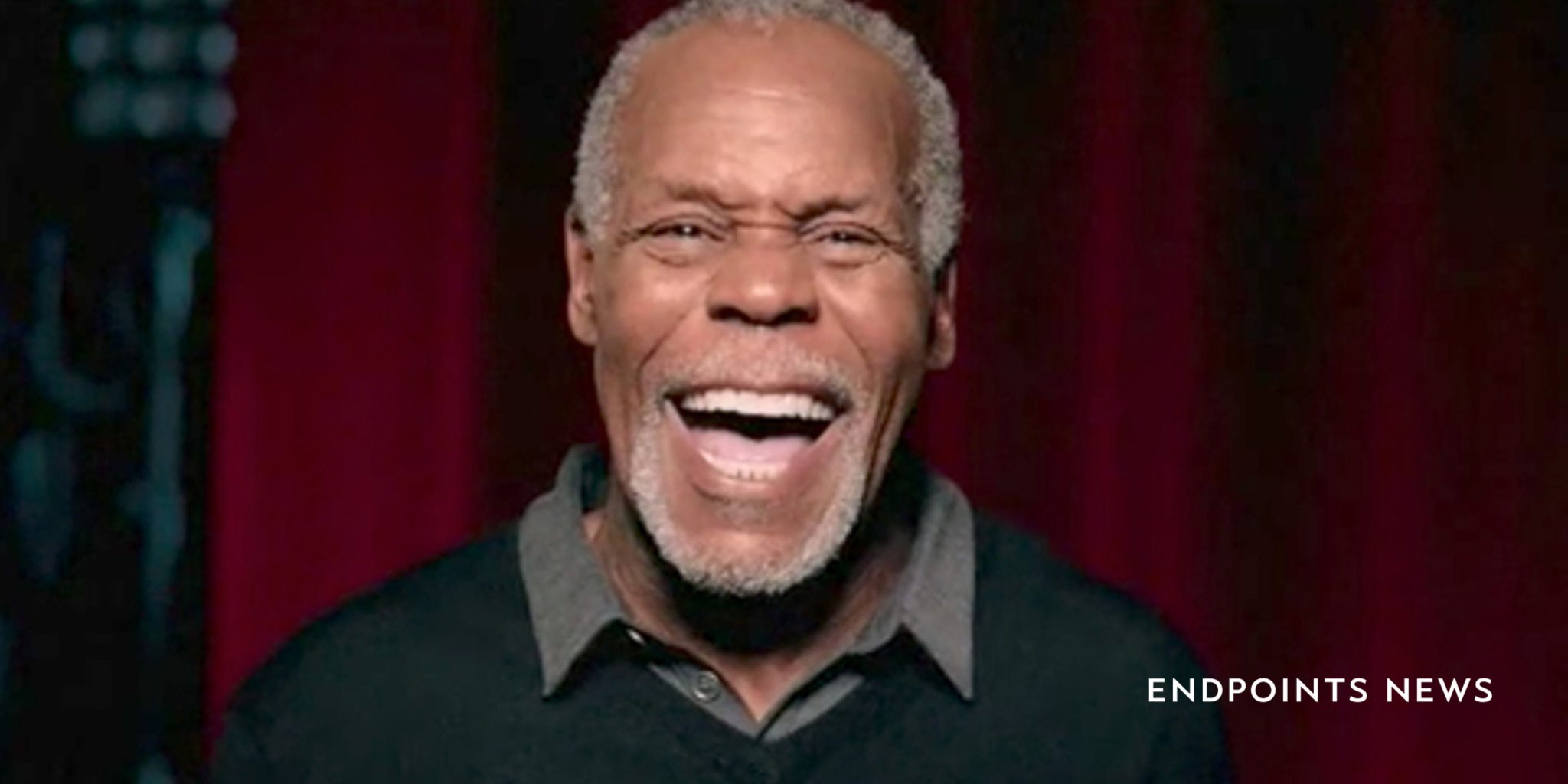 Over­wrought mar­ket­ing? Ads, not re­search, cre­ate some phar­ma best-sell­ers
An over­head light draw­ing at­ten­tion to his face, ac­tor Dan­ny Glover starts to cry, drop­ping his head in­to one hand — then, he abrupt­ly switch­es over to deep bel­ly laughs, be­fore re­sum­ing a straight face. "When I act, if I do this it's to­tal­ly in my con­trol," he says, get­ting to the point: "But for some­one with pseudob­ul­bar af­fect, choos­ing to cry or laugh may not be your de­ci­sion."
The 60-sec­ond TV ad­ver­tise­ment, which ran wide­ly late last year, con­cerns a neu­ro­log­i­cal con­di­tion known by the acronym PBA, char­ac­ter­ized by in­ap­pro­pri­ate, un­con­trolled out­bursts of laugh­ing or cry­ing. Though no drug is men­tioned, the ad­ver­tise­ment is spon­sored by Avanir Phar­ma­ceu­ti­cals, an Al­iso Viejo, Calif., firm that launched Nuedex­ta, a pricey, brand-name med­i­cine that tar­gets the dis­or­der. The ad ends by re­fer­ring peo­ple to a web­site and toll-free num­ber for more in­for­ma­tion.
PBA is re­al, most­ly af­fect­ing peo­ple with neu­ro­log­i­cal con­di­tions such as mul­ti­ple scle­ro­sis, a re­cent stroke or Lou Gehrig's dis­ease. It runs the spec­trum from mild to se­vere im­pair­ment. Be­cause the de­f­i­n­i­tion of the con­di­tion is am­bigu­ous, es­ti­mates of its preva­lence vary wide­ly. Some clin­i­cians say PBA is rel­a­tive­ly un­com­mon among their pa­tients, while Avanir sets the num­ber at near­ly 2 mil­lion.
But the ad cam­paign has helped fu­el the con­tro­ver­sy over how di­rect-to-con­sumer (DTC) ad­ver­tis­ing — typ­i­fied by ads that call on you to "ask your doc­tor" about a pos­si­ble treat­ment — takes niche med­i­cine and pro­motes its use for a broad range of pa­tients and fos­ters the use of pricey pre­scrip­tion prod­ucts when cheap­er ones might suf­fice.
"I sus­pect this dis­ease is be­ing re­de­fined to in­clude over­ly emo­tion­al peo­ple" through ad­ver­tis­ing, said Adri­ane Fugh-Berman, a doc­tor who teach­es at George­town Uni­ver­si­ty Med­ical Cen­ter and has in­ves­ti­gat­ed phar­ma­ceu­ti­cal mar­ket­ing prac­tices. The Unit­ed States is one of two coun­tries that al­lows ad­ver­tis­ing of pre­scrip­tion drugs.
Not so, says the com­pa­ny in a writ­ten state­ment out­lin­ing that its ef­forts are "fo­cused on rais­ing aware­ness about PBA to help peo­ple bet­ter un­der­stand the symp­toms of a con­di­tion that is of­ten over­looked, mis­un­der­stood and mis­di­ag­nosed."
The case of Nuedex­ta is no­table be­cause of its price, more than $700 a month for a sup­ply of the twice-a-day pills. The drug is a com­bi­na­tion of two low-cost in­gre­di­ents — an over-the-counter cough med­i­cine and a gener­ic heart drug — that, pur­chased sep­a­rate­ly, would run rough­ly $20 a month based on on­line cost es­ti­ma­tors. To be sure, the com­par­i­son is ap­ples to or­anges be­cause the dosage of the heart drug is so much low­er in Nuedex­ta than is gen­er­al­ly avail­able on its own by pre­scrip­tion. Ex­perts say a do-it-your­self treat­ment would be dif­fi­cult and po­ten­tial­ly dan­ger­ous for a con­sumer to try to con­coct. "You'd have to get the ex­act dos­es right, and that would be tricky," said Dr. Aiesha Ahmed, a neu­rol­o­gist at Penn State Her­shey Med­ical Cen­ter who has re­searched the preva­lence of PBA and its treat­ment op­tions.
The pill doesn't cure PBA but must be tak­en for the rest of a pa­tient's life to help re­duce the laugh­ing or cry­ing episodes. While it's the on­ly Food and Drug Ad­min­is­tra­tion-ap­proved drug specif­i­cal­ly for PBA, doc­tors have suc­cess­ful­ly treat­ed the con­di­tion with sev­er­al al­ter­na­tives cost­ing far less — all an­ti­de­pres­sants.
"The cost for mix­ing two old drugs to­geth­er is un­con­scionable," said Jer­ry Avorn, pro­fes­sor of med­i­cine at Har­vard Med­ical School and chief of the Di­vi­sion of Phar­ma­coepi­demi­ol­o­gy and Phar­ma­coeco­nom­ics at Brigham and Women's Hos­pi­tal.
The strate­gic mar­ket­ing of Nuedex­ta is part of a broad­er trend in which even small phar­ma­ceu­ti­cal firms turn to high-cost air­waves to en­cour­age use of their prod­ucts. Phar­ma­ceu­ti­cal in­dus­try spend­ing on DTC tele­vi­sion ads has been on the rise — up 62 per­cent since 2012 to an es­ti­mat­ed $6.4 bil­lion in 2016 — even as TV ad­ver­tis­ing for oth­er prod­uct types stayed flat, ac­cord­ing to Kan­tar Me­dia, a con­sult­ing firm that tracks mul­ti­me­dia ad­ver­tis­ing. By last year, drug ads were the sixth-most-com­mon cat­e­go­ry of tele­vi­sion ad­ver­tise­ment — be­hind such things as cars and restau­rants — up from 12th just five years ago.
A num­ber of the ads, like Nuedex­ta's, pro­mote med­ica­tion for rel­a­tive­ly un­usu­al con­di­tions, such as a sleep dis­or­der that af­fects on­ly peo­ple who are blind; or more com­mon con­di­tions, such as opi­oid-in­duced con­sti­pa­tion.
Drug­mak­ers de­fend the slew of ad­ver­tise­ments as ed­u­cat­ing pa­tients who may not un­der­stand they have a dis­ease or that their symp­toms can be treat­ed. The un­con­trolled laugh­ing or cry­ing of PBA "is quite de­bil­i­tat­ing," and Nuedex­ta pro­vides sub­stan­tial re­lief for many, said Avanir's chief med­ical of­fi­cer, Rick Mala­mut, a neu­rol­o­gist who re­cent­ly joined the com­pa­ny.
Avanir de­clined to say how much it is spend­ing to mar­ket Nuedex­ta. In jus­ti­fy­ing the price, Mala­mut said the com­pa­ny had in­vest­ed hun­dreds of mil­lions of dol­lars over 10 years on re­search be­fore win­ning FDA ap­proval in late 2010. More is now be­ing spent to re­search whether it — or oth­er Avanir prod­ucts — could help with oth­er neu­ro­log­i­cal con­di­tions.
"We un­der­stand the cost of med­ica­tion is bur­den­some for peo­ple with­out [in­sur­ance] cov­er­age," he said, not­ing the com­pa­ny of­fers fi­nan­cial as­sis­tance to help such pa­tients.
Some ex­perts say the cost isn't worth it: "If it were your loved one, there would prob­a­bly be a val­ue to pre­vent these episodes," said Mark Pauly, a health econ­o­mist at the Whar­ton School of the Uni­ver­si­ty of Penn­syl­va­nia, of the bouts of laugh­ter and cry­ing. But, he added: "As a hard­heart­ed econ­o­mist, I have to ask if it's worth $700 a month."
Still, the mar­ket has proved lu­cra­tive. Nuedex­ta's sales have risen from about $37 mil­lion in 2012 to $218 mil­lion last year, ac­cord­ing to Eval­u­atePhar­ma, which tracks phar­ma­ceu­ti­cal in­dus­try pric­ing and mar­kets.
Strate­gi­cal­ly Rais­ing A Drug's Pro­file
The sto­ry of Nuedex­ta be­gan with Richard Smith, a neu­rol­o­gist whose Cen­ter for Neu­ro­log­ic Study was look­ing to de­vel­op a new treat­ment for Lou Gehrig's dis­ease, al­so known as ALS. In the ear­ly 2000s, Smith com­bined dex­tromethor­phan — the main in­gre­di­ent in cough syrups such as Ro­bi­tussin — with quini­dine, a drug used to treat ir­reg­u­lar heart rhythms. The heart drug helps boost and main­tain lev­els of the dex­tromethor­phan in the blood­stream.
What his re­search team ob­served in pre­lim­i­nary stud­ies was that pa­tients "al­most im­me­di­ate­ly start­ed re­port­ing an ef­fect on PBA," said Smith, in a tele­phone in­ter­view. The drug was even­tu­al­ly sold to Avanir. In Oc­to­ber 2006, the FDA re­spond­ed that the drug looked ap­prov­able, but in­ves­ti­ga­tors had "fun­da­men­tal ques­tions about both the ef­fec­tive­ness and safe­ty of the prod­uct."
The com­pa­ny then low­ered the dose of the heart drug and per­formed an­oth­er clin­i­cal tri­al, which found the drug cut in half the num­ber of episodes of un­con­trolled laugh­ing or cry­ing by pa­tients who took it rather than a place­bo. It was not com­pared with oth­er treat­ments al­ready in use and the pa­tients in the study had ei­ther MS or ALS. It gained the FDA's OK in late 2010.
Ear­ly on, Avanir ex­ec­u­tives were clear that they had big am­bi­tions for the new prod­uct. In 2013, then-CEO Kei­th Katkin tout­ed the drug as a "pipeline in a pill" to in­vestors, pre­dict­ing it could even­tu­al­ly be used in a host of con­di­tions, from pain re­lat­ed to MS to ag­i­ta­tion in pa­tients with de­men­tia.
Dur­ing and af­ter ap­proval of the drug, Avanir pro­vid­ed ed­u­ca­tion­al talks for doc­tors aimed at rais­ing the pro­file of the lit­tle-known con­di­tion and ex­pand­ing the use of their drug.
It made a pitch to con­sumers with a 2013 ad cam­paign on­line and on tele­vi­sion that di­rect­ed view­ers to a web­site. The cam­paign pro­duced "an over­whelm­ing" re­sponse, with "350,000 new unique vis­i­tors to the web­site or calls to the hot­line," Kei­th A. Katkin, the chief ex­ec­u­tive at the time, told in­vestors that year.
That po­ten­tial — along with oth­er drugs in Avanir's re­search labs — helped prompt Japan-based Ot­su­ka Hold­ings to pur­chase Avanir in 2014 for $3.5 bil­lion.
But af­ter mar­ket­ing sur­veys found that, still, on­ly about one-third of po­ten­tial pa­tients and pri­ma­ry care doc­tors who treat such pa­tients knew about PBA, Avanir de­cid­ed to en­list Glover's celebri­ty fire­pow­er, said Lau­ren D'An­ge­lo, se­nior di­rec­tor of mar­ket­ing for Avanir.
The ad fea­tur­ing Glover, who doesn't him­self have PBA or any per­son­al link to it, was on ca­ble and na­tion­al news pro­grams spo­rad­i­cal­ly in 2015 and through the end of De­cem­ber the fol­low­ing year. Glover's pub­li­cist didn't of­fer any ad­di­tion­al com­ment for this sto­ry.
The ad is "non-brand­ed" — mean­ing the drug is not men­tioned — and there­fore isn't re­quired by the FDA to list side ef­fects and risks. In­stead, it sim­ply sug­gests pa­tients ask their doc­tor about treat­ment or go a web­site to find out more about PBA. Aware­ness among pri­ma­ry care doc­tors rose to 72 per­cent and 52 per­cent among pa­tients.
"It was an ex­treme­ly suc­cess­ful cam­paign," D'An­ge­lo said. "We drove a lot of pa­tients in­to doc­tors' of­fices. The chal­lenge was they did not ask for Nuedex­ta by name." For sales, that was a prob­lem. In­stead of get­ting Nuedex­ta, some pa­tients were in­cor­rect­ly di­ag­nosed or pre­scribed an an­ti­de­pres­sant, she said.
So, in 2017, the drug­mak­er un­veiled a new ad­ver­tis­ing cam­paign.
This one, which is cur­rent­ly run­ning on prime-time TV, fea­tures a man in­ex­plic­a­bly burst­ing in­to tears at a child's birth­day par­ty. It in­tends to move po­ten­tial cus­tomers be­yond "could you have PBA?" to "ask your doc­tor for Nuedex­ta."
"We are mim­ic­k­ing what we want them to do, to ask about PBA and ask about Nuedex­ta," said D'An­ge­lo.
And there's good rea­son for this kind of mes­sag­ing. A 2016 poll, for in­stance, con­duct­ed by Med­scape, an on­line physi­cian ed­u­ca­tion web­site, found that 62 per­cent of physi­cians said they would or might pre­scribe an in­nocu­ous, even place­bo treat­ment to a pa­tient who didn't need it but de­mand­ed it.
Some neu­rol­o­gists are fans of the drug. Ken­neth Heil­man, a pro­fes­sor of neu­rol­o­gy at the Uni­ver­si­ty of Flori­da School of Med­i­cine and a fel­low of the Amer­i­can Acad­e­my of Neu­rol­o­gy says Nuedex­ta "seems to con­trol [PBA symp­toms] very well." He al­so doesn't ob­ject to the ad­ver­tis­ing cam­paign, since it might be use­ful in alert­ing fam­i­ly physi­cians who don't know about the dis­or­der. (Dr. Heil­man does not get any mon­ey from Avanir.)
Who Needs Nuedex­ta? Do You?
But PBA can be dif­fi­cult to di­ag­nose, be­cause symp­toms — cry­ing and emo­tion­al volatil­i­ty — can be at­trib­uted to oth­er con­di­tions, such as de­pres­sion. In­ap­pro­pri­ate laugh­ter or tears are rel­a­tive­ly com­mon in de­men­tia, re­ferred to mere­ly as "emo­tion­al la­bil­i­ty" in many oth­er coun­tries, but may not con­sti­tute a prob­lem that needs treat­ment. Many ex­perts wor­ry that "pa­tient aware­ness" and press­ing doc­tors to write pre­scrip­tions will lead to overuse.
On the PBA in­for­ma­tion­al web­site, cre­at­ed by Avanir, the com­pa­ny pro­vides a sev­en-ques­tion self-as­sess­ment.
The ques­tion­naire al­lows a range of an­swers about the fre­quen­cy of symp­toms, with test tak­ers able to re­spond nev­er, rarely, oc­ca­sion­al­ly, fre­quent­ly or most of the time. Ques­tions in­clude: "There are times when I feel fine one minute, and then I'll be­come tear­ful the next over some­thing small or for no rea­son at all." "I find my­self cry­ing very eas­i­ly." "There are times when I won't be think­ing of any­thing hap­py or fun­ny at all, but will sud­den­ly be over­come by fun­ny or hap­py thoughts."
The scale au­to­mat­i­cal­ly awards sev­en points to those who take it — even when "nev­er" is the an­swer to all ques­tions. A score of 13 is need­ed to in­di­cate the po­ten­tial for PBA. A con­sumer an­swer­ing "nev­er" to one of the ques­tions, "rarely" to five and "oc­ca­sion­al­ly" to just one scores 14.
Ear­ly on, FDA re­view­ers raised ques­tions about this test and some ex­perts con­tin­ue to ex­press sim­i­lar con­cerns.
Di­ag­nos­ing who ac­tu­al­ly has a PBA con­di­tion re­quires ask­ing how it af­fects a per­son's life, said Dr. Lau­ra Boy­lan, a neu­rol­o­gist and ad­junct pro­fes­sor at New York Uni­ver­si­ty School of Med­i­cine who treats pa­tients with psy­chi­atric con­cerns re­lat­ed to neu­ro­log­i­cal dis­eases.
While she ac­knowl­edged that PBA — which she says is more ac­cu­rate­ly called "patho­log­ic af­fect" — is un­der-rec­og­nized by the med­ical pro­fes­sion, she wor­ries about over­pre­scrib­ing: "I'm the kind of per­son who gets all teary at AT&T ads," said Boy­lan. "I'm just like that and would not want to take a med­i­cine to stop that. What if we start giv­ing Nuedex­ta to peo­ple who are just emo­tion­al peo­ple?"
---
Kaiser Health News, a non­prof­it health news­room whose sto­ries ap­pear in news out­lets na­tion­wide, is an ed­i­to­ri­al­ly in­de­pen­dent part of the Kaiser Fam­i­ly Foun­da­tion.