Ovid brings two Big Phar­ma vets on board as new CMO, head of epilep­sy re­search
Ovid has hired two new se­nior em­ploy­ees to push its pipeline for­ward.
The New York-based, neu­ro-fo­cused biotech put out word Wednes­day morn­ing that it hired Manoj Mal­ho­tra as its chief med­ical of­fi­cer and Toshiya Nishi as its epilep­sy re­search head.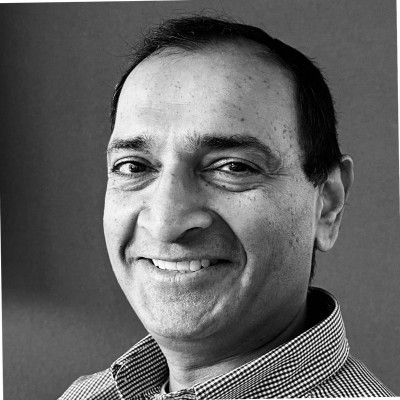 Manoj Mal­ho­tra
Mal­ho­tra comes to Ovid af­ter his stint at Ei­sai, where he was the head of med­ical af­fairs for Ei­sai's neu­rol­o­gy busi­ness group. Be­yond Ei­sai, Mal­ho­tra is a neu­rol­o­gist and epilep­tol­o­gist who has had pre­vi­ous roles at Mallinck­rodt, No­var­tis and Take­da.
Mal­ho­tra tells End­points News that he has known Ovid CEO Je­re­my Levin for some time.
"When I was look­ing for an op­por­tu­ni­ty, I reached out to Je­re­my, and he ba­si­cal­ly — we had a won­der­ful con­ver­sa­tion," Mal­ho­tra said, not­ing that the pipeline and the da­ta "ex­cit­ed me."
"And that's why I de­cid­ed to join," the new CMO con­tin­ued.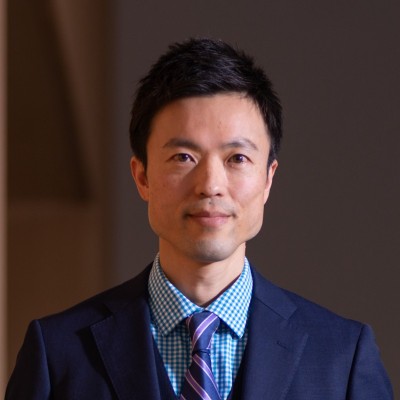 Toshiya Nishi
Now that he's of­fi­cial­ly joined the com­pa­ny, Mal­ho­tra said Ovid will be an­nounc­ing which ther­a­peu­tic area its clin­i­cal can­di­date, OV329, will fo­cus on based on da­ta from an on­go­ing Phase I tri­al. The com­pa­ny is al­so work­ing on KCC2, a new tar­get Ovid is in­ves­ti­gat­ing for po­ten­tial in­di­ca­tions in the pre­clin­i­cal stage.
On top of that, Mal­ho­tra is al­so in­volved in Ovid's BD ef­forts — look­ing specif­i­cal­ly for "new, nov­el mech­a­nisms of ac­tion."
The oth­er hire Ovid an­nounced Wednes­day is Nishi, who has worked with the biotech be­fore. Nishi joined Ovid straight from Take­da, where he co-in­vent­ed soti­cle­stat, a small mol­e­cule CH24H in­hibitor.
Nishi will be fo­cused on pre­clin­i­cal de­vel­op­ment and, more specif­i­cal­ly, on KCC2.
Soti­cle­stat has a mul­ti-year his­to­ry with both Take­da and Ovid. Af­ter Take­da in­vent­ed the drug, Ovid in-li­censed 50% of soti­cle­stat's rights from Take­da in an R&D al­liance back in ear­ly 2017. The pur­pose of that al­liance was to steer the drug, al­so known as TAK-935, through mid-stage tri­als and then lat­er split the world mar­ket.
Just over four years lat­er, in 2021, Take­da hand­ed Ovid $196 mil­lion in cash in ex­change for Ovid out-li­cens­ing its share of the drug back to Take­da. Take­da ad­di­tion­al­ly of­fered Ovid $660 mil­lion in mile­stones, plus tiered roy­al­ties in­stead of mar­ket­ing rights.
An Ovid spokesper­son told End­points that they had a set­back with one of its late stage pro­grams — and the cost of cap­i­tal was go­ing to be steep. Ovid was bat­tered af­ter its lead drug for An­gel­man syn­drome failed a Phase III tri­al.
"It was a very good trans­ac­tion for us," the spokesper­son said in an in­ter­view.
Take­da an­nounced plans af­ter the 2021 deal to start Phase III stud­ies in both chil­dren and adults with Dravet syn­drome and Lennox-Gas­taut syn­drome lat­er that year. Take­da's pipeline men­tions that the cur­rent tar­get date to file for soti­cle­stat is some­time in 2024.