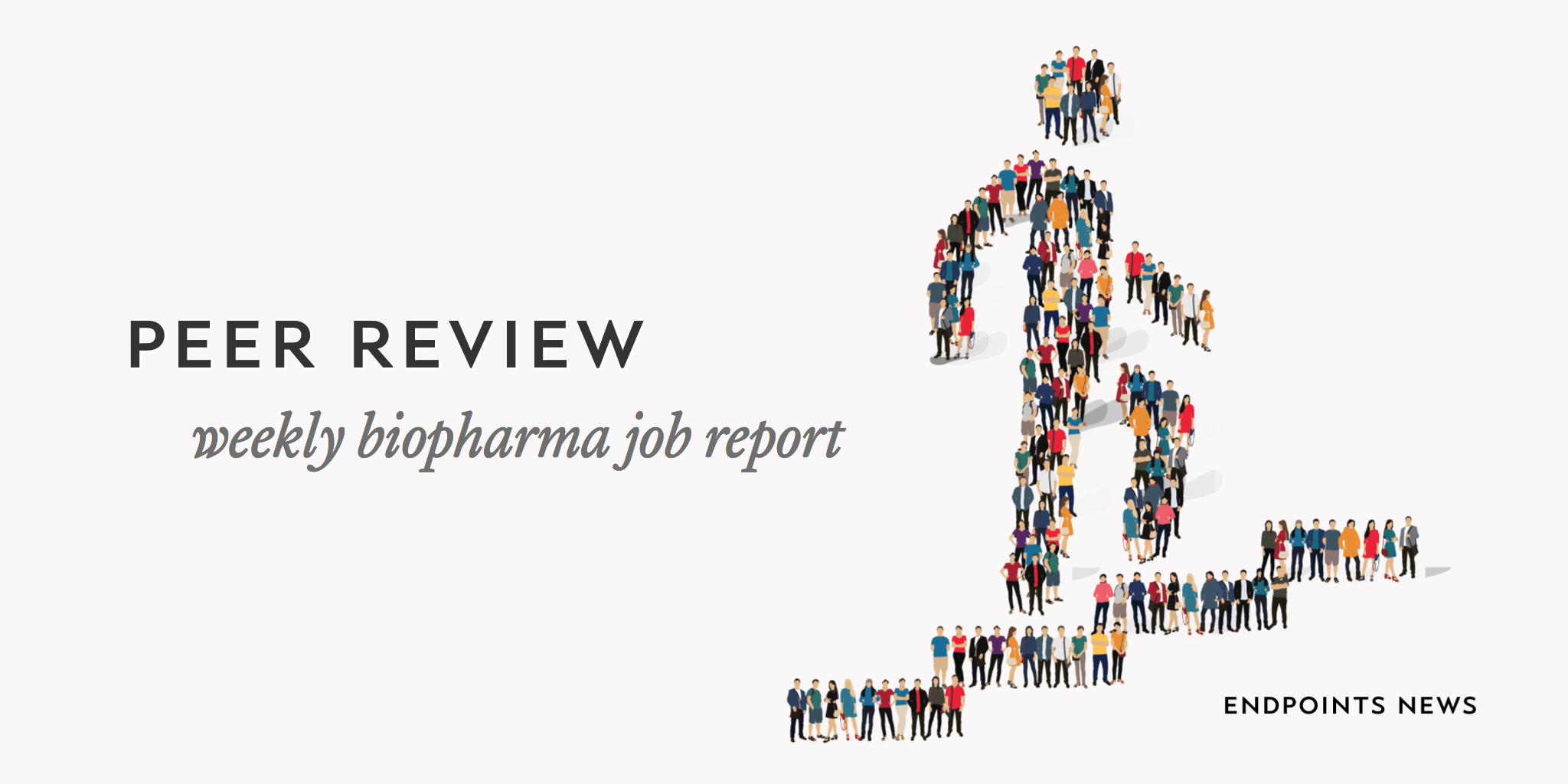 Ovid ex­ec Yaron Wer­ber cross­es back to Cowen; Saqib Is­lam pro­mot­ed to Spring­Work­s' first CEO slot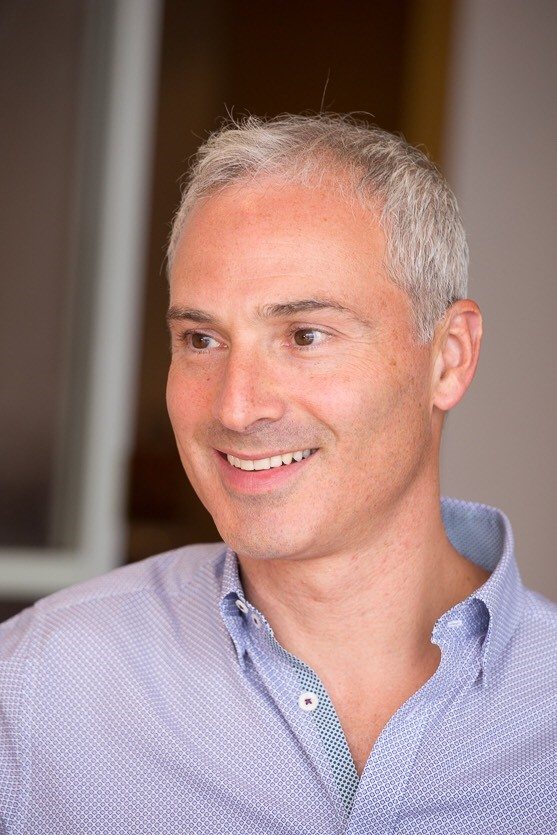 Yaron Wer­ber
→ While a num­ber of an­a­lysts have been seen mi­grat­ing to the front lines of biotech, Yaron Wer­ber is mov­ing in the op­po­site di­rec­tion. Af­ter ro­tat­ing through a cou­ple of roles at rare dis­ease biotech Ovid Ther­a­peu­tics — and help­ing put to­geth­er its $75 mil­lion IPO $OVID — he's head­ed back to Wall Street.
The for­mer Cit­i­group an­a­lyst is land­ing at Cowen as a man­ag­ing di­rec­tor and se­nior mem­ber of its biotech team, at a time in­vest­ment banks are pay­ing big dol­lars to scoop pop­u­lar biotech boost­ers from each oth­er.
"We are thrilled to wel­come Yaron back to eq­ui­ty re­search and back to Cowen, where he be­gan his im­pres­sive ca­reer in biotech. As a trained med­ical doc­tor, re­spect­ed pub­lic com­pa­ny CFO and a proven sell-side an­a­lyst, Yaron is an out­stand­ing ad­di­tion to Cowen's lead­ing health­care and biotech re­search team," said Cowen CEO Jef­frey Solomon in a state­ment.
Wer­ber, who first joined Ovid as CFO in 2015, has since added CBO and trea­sur­er to his ti­tle in ad­di­tion to a stint as sec­re­tary.
→ Spring­Works Ther­a­peu­tics will be cel­e­brat­ing its one-year an­niver­sary with their first per­ma­nent CEO in place. Tak­ing the helm is Saqib Is­lam, an ex-Mod­er­na ex­ec who's been over­see­ing fi­nance and busi­ness de­vel­op­ment since the biotech spun out with four rare dis­ease as­sets from Pfiz­er. He will join the board of di­rec­tors, work­ing with ex­ec­u­tive chair­man Dan Lynch, and lead the charge for find­ing more promis­ing clin­i­cal-stage drugs from oth­er in­dus­try play­ers to grow their pipeline, which cur­rent­ly fea­tures lead pro­grams in desmoid tu­mors and neu­rofi­bro­mato­sis type 1. Spring­Works has al­so just en­tered a pact with BeiGene to test its MEK in­hibitor in com­bi­na­tion with the Bei­jing-based biotech's RAF dimer in­hibitor to tar­get ad­vanced sol­id tu­mors with RAS mu­ta­tions.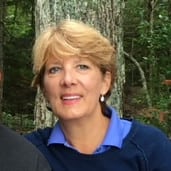 Lisa Ric­cia­r­di
→ As Suono Bio en­ters a new phase of its busi­ness marked by a new strate­gic in­vest­ment from Fu­ji­film, Carl Schoell­ham­mer is step­ping aside from the CEO role to make room for Lisa Ric­cia­r­di. Schoell­ham­mer, who helped found the com­pa­ny along­side MIT's Robert Langer, Gio­van­ni Tra­ver­so of Brigham and Women's Hos­pi­tal and Po­laris part­ner Amy Schul­man, will re­main as COO. A Pfiz­er vet with stints at Es­sex Wood­lands Health Ven­tures, Ex­press Scripts and Foun­da­tion Med­i­cine, Ric­cia­r­di is tasked with steer­ing Suono's for­mu­la­tion-in­de­pen­dent de­liv­ery tech to the clin­ic.
→ David Schenkein's long run as Agios CEO — grow­ing the com­pa­ny from his leg­endary blank sheet of pa­per to a high pro­file pub­lic biotech with close to 500 staffers, two ap­proved drugs on the mar­ket and more ad­vanc­ing in the pipeline — is com­ing to an end. In five months Schenkein is pass­ing the reins of the Cam­bridge, MA-based com­pa­ny $AGIO to Jack­ie Fouse, the ex-Cel­gene ex­ec who went on to run one of Vivek Ra­maswamy's biotechs for a short stint. Af­ter Fouse jumped on the Agios board late last year, he says, reg­u­lar dis­cus­sions with the board about a tran­si­tion plan be­gan to gel. And "it be­came clear that Jack­ie had an in­ter­est in that role." At Ra­maswamy's Der­ma­vant, Fouse was in charge of grow­ing the Phoenix, AZ-based start­up. Af­ter she takes the new job at Agios Feb­ru­ary 1, she'll be ex­pect­ed to con­tin­ue to build on Schenkein's vi­sion for the com­pa­ny, look­ing to keep build­ing a sci­ence-dri­ven, re­search-ori­ent­ed bio­phar­ma along the lines of Genen­tech. Frank Tor­ti, who re­cent­ly joined Roivant as Vant In­vest­ment Chair, will step in as Der­ma­vant's board chair­man.
→ Five months af­ter Third Rock part­ner Ab­bie Cel­niker of­fi­cial­ly launched Rheos Med­i­cines with an aim at be­com­ing a leader in im­munome­tab­o­lism, the start­up has wooed a top Roche sci­en­tist to the helm. San­jay Keswani has been named CEO at the Cam­bridge, MA-based com­pa­ny, join­ing a large mi­gra­tion of top ex­ec­u­tives leav­ing Big Phar­ma for the fast-grow­ing start-up crowd. He had been a se­nior vice pres­i­dent and glob­al head of the neu­ro­science, oph­thal­mol­o­gy and rare dis­eases unit for Roche's pRED or­ga­ni­za­tion, based in Basel. Be­fore that he had a broad port­fo­lio at Bris­tol-My­ers Squibb, with ear­li­er gigs at Eli Lil­ly and Am­gen.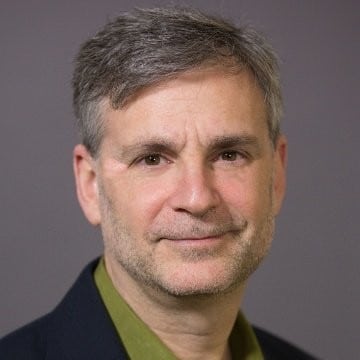 David Goren
→ Is­rael's Vax­il has tapped Big Phar­ma vet David Goren to suc­ceed se­r­i­al en­tre­pre­neur Isaac Maresky as CEO. Goren first moved from New York to es­tab­lish and grow Pfiz­er's Is­raeli com­mer­cial pres­ence. He stayed on to serve as gen­er­al man­ag­er in the coun­try for As­traZeneca and has re­cent­ly start­ed his own bou­tique con­sult­ing firm called Epi­one Strat­e­gy.
Found­ed on a plat­form de­vel­oped by Weiz­mann In­sti­tute sci­en­tists, Vax­il's lead as­set is an or­phan drug des­ig­nat­ed im­munother­a­py that tar­gets a neoanti­gen known as MUC1. Hav­ing com­plet­ed a Phase I/II tri­al in mul­ti­ple myelo­ma, the biotech is look­ing to test Im­mucin in Phase II for ad­di­tion­al sol­id tu­mor in­di­ca­tions.
→ Gos­samer Bio has re­cruit­ed in­dus­try vet Luisa Salter-Cid to lead re­search and pre­clin­i­cal de­vel­op­ment ef­forts for its fledg­ling op­er­a­tion that's mov­ing "at light speed," ac­cord­ing to founder Fa­heem Has­nain. The new CSO jumps from a 13-year run at the im­munol­o­gy unit of Bris­tol-My­ers Squibb, where her path crossed with Gos­samer Bio CEO Sheila Gu­jrathi. She will be re­spon­si­ble for trans­lat­ing some of the pre­clin­i­cal pro­grams that Has­nain and Gu­jrathi have been busy snap­ping up, many of which re­main tight­ly un­der wraps. But one thing we know for cer­tain is that the biotech will have plen­ty of cash — $330 mil­lion at last count — to see them through.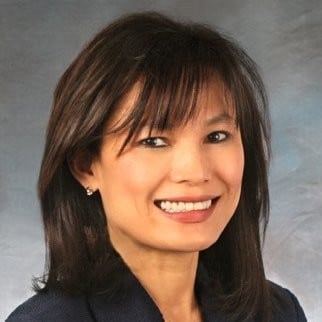 Gin­na La­port
→ Gin­na La­port is tak­ing up her first CMO job since leav­ing acad­e­mia at Ver­sant-backed Tem­pest Ther­a­peu­tics as the biotech eyes its first clin­i­cal tri­als in 2019. A for­mer mem­ber of the FDA's on­co­log­ic drugs ad­vi­so­ry com­mit­tee, La­port is ex­pect­ed to lever­age both her ex­per­tise in hema­tol­ogy/on­col­o­gy and re­cent ex­pe­ri­ence man­ag­ing clin­i­cal de­vel­op­ment at Corvus Phar­ma to ad­vance Tem­pest's im­muno-on­col­o­gy as­sets in­clud­ing TPST-1120, a PPARα block­er de­signed to in­flame the tu­mor mi­croen­vi­ron­ment and ac­ti­vates im­por­tant tu­mor‐killing im­mune cells (the for­mer lead as­set, an IDO in­hibitor, ap­pears to have been dropped). Join­ing her in the C-suite will be Ali­cia Lev­ey, who's been pro­mot­ed to chief busi­ness of­fi­cer from a VP po­si­tion.
→ The cell ther­a­py ex­perts at Tmu­ni­ty have brought in an ex­pe­ri­enced ex­ec to man­age the biotech's fi­nan­cial op­er­a­tions, con­nect with the fi­nan­cial mar­kets and over­see IT and oth­er day-to-day tasks. Graeme Bell comes to the EVP and CFO af­ter serv­ing in the same roles at Ana­cor Phar­ma and In­tel­lia fol­low­ing a 20-year ca­reer at Mer­ck. CEO Us­man "Oz" Azam has this to say about his ap­point­ment: "Graeme's ex­ten­sive knowl­edge in fi­nance and proven suc­cess in deal-mak­ing will be a tremen­dous as­set to Tmu­ni­ty as we con­tin­ue to cre­ate and pur­sue strate­gic busi­ness op­por­tu­ni­ties that align with our vi­sion" — to use CRISPR gene edit­ing tech to mod­i­fy im­mune cells.
→ Back in busi­ness af­ter a spell in lim­bo, Iron­shore Phar­ma­ceu­ti­cals has re­cruit­ed Scott Evan­ge­lista to lead the com­mer­cial roll­out of its AD­HD drug as pres­i­dent and COO. Ex­ecs like Evan­ge­lista's years of ex­pe­ri­ence pro­vid­ing com­mer­cial­iza­tion sup­port at what is now IQVIA, which he will now use to launch Jor­nay, a ver­sion of a gener­ic stim­u­lant with a de­layed-re­lease tech that Iron­shore hopes will dis­tin­guish it from the crowd..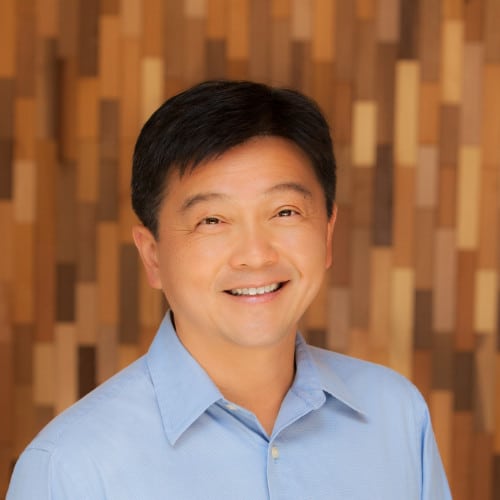 Hu­bert Chen
→ Days af­ter an­nounc­ing his de­par­ture from Pfenex, Hu­bert Chen is show­ing up as the new chief med­ical of­fi­cer at fel­low San Diego biotech Metacrine. The new job will take Chen back to his roots in en­docrinol­o­gy while lean­ing on the clin­i­cal de­vel­op­ment skills he's built over the years with treat­ments for he­pati­tis, fi­bro­sis, and in­flam­ma­to­ry dis­ease at places like Aileron, Reg­u­lus, Amylin and Am­gen.
→ Af­ter eight years in the CSO seat at Amipo Phar­ma $AMPE, David Bar-Or says "the time is right" to re­tire. Though the lit­tle biotech's BLA for Am­pi­on, its drug for os­teoarthri­tis in the knee, was spurned by from the FDA weeks ago, Bar-Or notes that prepa­ra­tion for an­oth­er fil­ing is on­go­ing. While stay­ing on Am­pio's board of di­rec­tors and sci­en­tif­ic ad­vi­so­ry board, he will turn his at­ten­tion to some projects in trau­ma re­search at the Swedish Med­ical Cen­ter.
→ Ra­dius Health, the Waltham, MA-based biotech best known for its fierce os­teo­poro­sis ri­val­ry with Am­gen, has ap­point­ed can­cer ex­pert Charles Mor­ris to guide its ex­pan­sion in­to on­col­o­gy. As CMO, he will shep­herd all clin­i­cal, reg­u­la­to­ry and med­ical af­fairs for the com­pa­ny. "I be­lieve elaces­trant is unique­ly po­si­tioned to po­ten­tial­ly ad­dress un­met needs in the treat­ment of hor­mon­al breast can­cer," said Mor­ris, who's run a num­ber of ear­ly-stage pro­grams at Al­los Ther­a­peu­tics, Im­muno­Gen and most re­cent­ly PsiOxus Ther­a­peu­tics. "I have al­ready had the chance to re­view and pro­vide in­put to op­ti­mize elaces­trant's clin­i­cal de­vel­op­ment plan and look for­ward to ini­ti­at­ing our Phase 3 study in the fourth quar­ter of this year."
→ With the com­bo of its lead drug PEGPH20 with Abrax­ane near­ing Phase III, Halozyme $HA­LO has poached long­time Bris­tol-My­ers Squibb ex­ec Ben­jamin Hick­ey to be its chief com­mer­cial of­fi­cer. Hick­ey, who's been man­ag­ing the phar­ma gi­ant's UK and Ire­land op­er­a­tions in re­cent years, is join­ing the San Diego biotech's com­mer­cial unit at ground ze­ro, with a broad man­date to build the sales, mar­ket­ing and mar­ket ac­cess teams.
→ Brain­Storm Cell Ther­a­peu­tics $BCLI has ap­point­ed No­var­tis vet Ar­turo Araya as chief com­mer­cial of­fi­cer. Araya had been glob­al head of com­mer­cial of No­var­tis' Cell and Gene Ther­a­pies Unit and has been on the board at Brain­storm since Feb­ru­ary of last year.
→ Still in search for a CEO to re­place William Lis, Por­to­la will now be look­ing for a new chief com­mer­cial and busi­ness of­fi­cer as well. Tao Fu re­signed, ef­fec­tive lat­er this month, just as the biotech is be­gin­ning to roll out its blood thin­ner an­ti­dote An­dexxa and an­ti­co­ag­u­lant Bevyxxa. CFO Mar­di Di­er, who's al­ready shoul­der­ing half of the in­ter­im pres­i­dent role, will lead the com­mer­cial ac­tiv­i­ties in the in­ter­im.
→ John Na­son just got a pro­mo­tion at gener­ics gi­ant Te­va to head up its API unit, which de­vel­ops, man­u­fac­tures and mar­kets bulk API for both third-par­ty clients and the com­pa­ny it­self, as well as its bi­o­log­ics op­er­a­tions. Na­son held sim­i­lar roles for Bris­tol-My­ers Squibb and No­var­tis in Ire­land be­fore join­ing the Is­raeli com­pa­ny in 2015.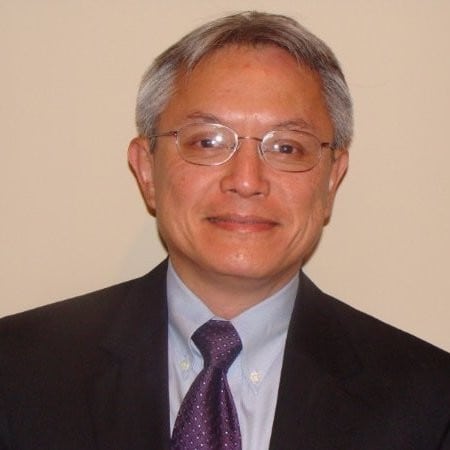 Welling­ton Sun
→ Fol­low­ing a decades-long ca­reer in gov­ern­ment agen­cies — capped by 10 years di­rect­ing the FDA's di­vi­sion of vac­cines and re­lat­ed prod­uct ap­pli­ca­tions — Welling­ton Sun is mov­ing to the oth­er side of the ta­ble, tak­ing a job at biotech uni­corn Mod­er­na as head of vac­cine strat­e­gy and reg­u­la­to­ry af­fairs. His in­fec­tious dis­ease spe­cial­ty is es­pe­cial­ly ap­peal­ing to Mod­er­na as nine of its 21 de­vel­op­ment can­di­dates — sev­en out of the 10 in clin­i­cal de­vel­op­ment — fall in the field.
→ Mer­ck vet John Hunter is the new CSO at SiteOne Ther­a­peu­tics, a de­vel­op­er of non-opi­oid pain ther­a­pies. While his re­cent role in­volves car­dio-re­nal re­search, he has a back­ground in neu­ro­science and has led dis­cov­ery re­search in the area for both Scher­ing-Plough and Roche.