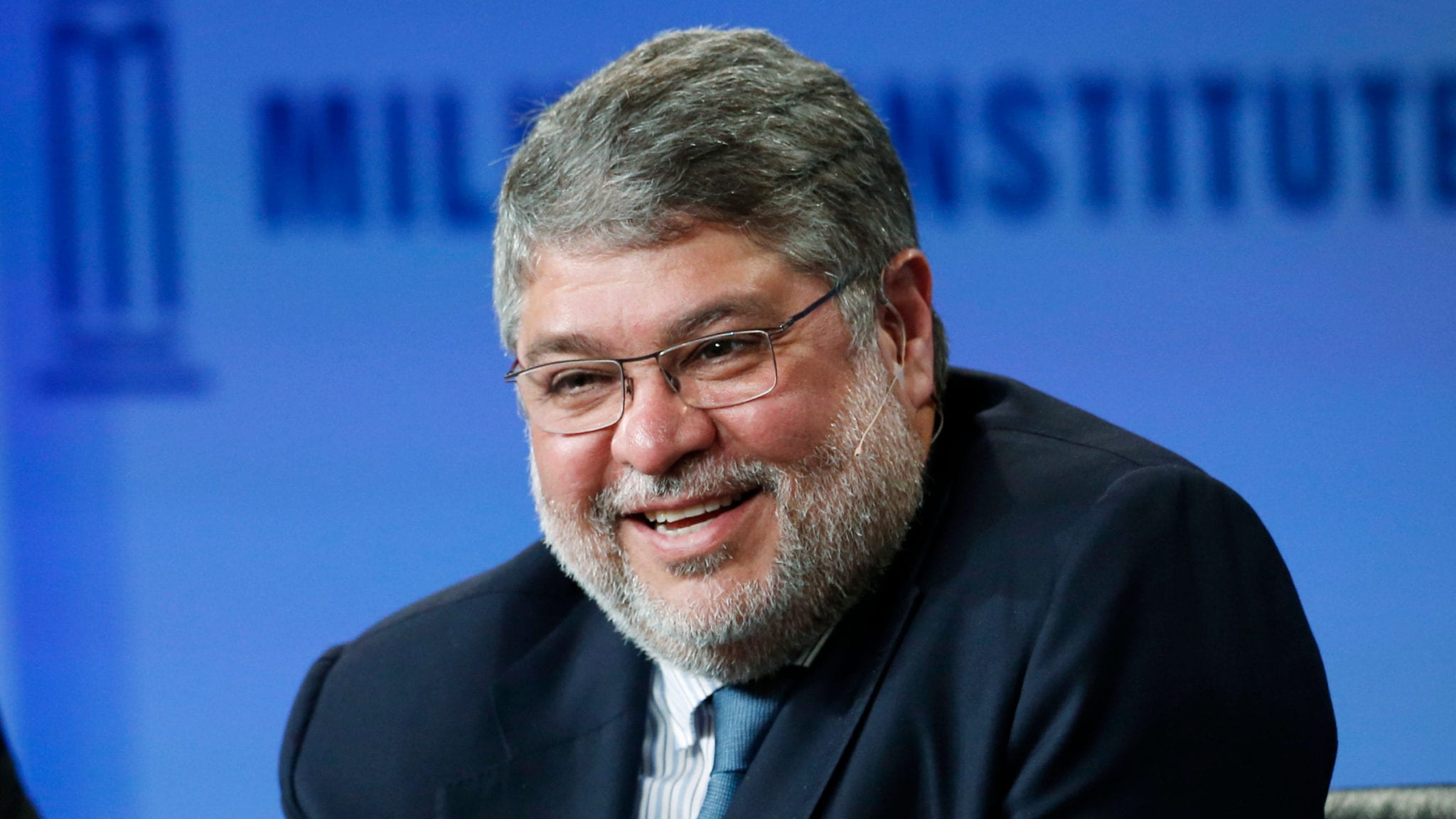 Pablo Legorreta, Royalty Pharma CEO (Photographer: Patrick T. Fallon/Bloomberg via Getty Images)
Pablo cap­i­tal­ized: Roy­al­ty Phar­ma scores $2.2B IPO — the biggest of the year
A phar­ma IPO has snatched the crown for the largest US list­ing of the year.
Roy­al­ty Phar­ma raised $2.2 bil­lion — the ex­act amount out­lined in the lat­est fil­ing — by pric­ing at $28 per share, the top of the range. On its first day on the Nas­daq, it's val­ued at $16.67 bil­lion.
The com­pa­ny jumped from rel­a­tive ob­scu­ri­ty to (biotech) house­hold fame in less than three weeks, as CEO Pablo Legor­re­ta re­vealed to Wall Street, af­ter 24 years of shy­ing away from the lime­light, just how much rev­enue the world's biggest buy­er of drug roy­al­ties can bring in.
De­spite nev­er de­vel­op­ing a drug of its own, Roy­al­ty Phar­ma played a cru­cial role in see­ing some fa­mil­iar block­busters through, of­fer­ing $3.3 bil­lion to the Cys­tic Fi­bro­sis Foun­da­tion for its roy­al­ties on Ver­tex's fran­chise and $2.85 bil­lion to Bio­gen to share rev­enue from the mul­ti­ple scle­ro­sis drug Tysabri, among oth­ers.
The cur­rent port­fo­lio, built on $18 bil­lion of hard cash, spans 45 com­mer­cial prod­ucts plus three ex­per­i­men­tal drugs in late-stage de­vel­op­ment.
Roy­al­ty Phar­ma's float marks the sec­ond largest phar­ma IPOs ever, Reuters re­port­ed, trail­ing on­ly be­hind Zoetis (the an­i­mal health-fo­cused Pfiz­er spin­off). It leads a string of health­care com­pa­nies slat­ed for pub­lic de­buts this week. None are near­ly as big — two are ear­ly-stage biotechs and two are di­ag­nos­tics play­ers — but all ben­e­fit from a pan­dem­ic IPO boom that shows no sign of re­ced­ing just yet.
Legor­re­ta kept a siz­able chunk of stock $RPRX for him­self, now worth well over $1 bil­lion. But he's still got plen­ty on his plate in what he calls the gold­en age for in­no­v­a­tive fi­nanc­ings in biotech.
"There are so many dif­fer­ent ther­a­peu­tic class­es that still re­quire huge in­vest­ment," he said at the Milken In­sti­tute con­fer­ence in 2018, as quot­ed by Forbes. "Alzheimer's for ex­am­ple, and many oth­er dis­eases. It is a shame to see how the in­dus­try has with­drawn from many of those ar­eas … We have to be a lit­tle bit more thought­ful the way we go ahead."