PacBio en­gi­neers $800M buy­out of se­quenc­ing ri­val Om­niome as an­a­lysts fret over FTC ac­tion
As Il­lu­mi­na runs in­to an­oth­er reg­u­la­to­ry road­block to ex­pan­sion, one of its al­most-sub­sidiaries is charg­ing ahead with a new buy­out.
Pa­cif­ic Bio­sciences, of­ten re­ferred to as PacBio, is aim­ing to swal­low ri­val Om­niome in an $800 mil­lion stock and cash deal, the com­pa­nies an­nounced Tues­day morn­ing. PacBio will fork over $600 mil­lion up­front con­sist­ing of $300 mil­lion cash and 9.4 mil­lion shares, and is on the hook for an­oth­er $200 mil­lion in cash and stock should cer­tain mile­stones be achieved.
The buy­out is ex­pect­ed to close by the end of Sep­tem­ber, the com­pa­nies added. Tues­day's news sent PacBio shares $PACB up about 3% in pre-mar­ket trad­ing, but the stock trend­ed down about 2% af­ter the open­ing bell.
In con­junc­tion with the deal, PacBio is sell­ing off more than 11 mil­lion shares to raise $300 mil­lion in a PIPE fi­nanc­ing round. In­vestors in­clud­ed Cas­din Cap­i­tal, Soft­Bank's SB North­star fund and T. Rowe Price.
For PacBio, a play­er in long-read ge­net­ic se­quenc­ing tech­nol­o­gy, the ap­peal cen­tered around a bet­ter se­quenc­ing tech that can ex­pand in­to the short-read space and speed up se­quenc­ing times. With the po­ten­tial for high­er ac­cu­ra­cy with Om­niome's plat­form, PacBio be­lieves it can po­si­tion it­self as one of the on­ly com­pa­nies able to do both types of se­quenc­ing.
"Sci­en­tists and clin­i­cal re­searchers re­ly on ac­cu­rate short reads and ac­cu­rate long reads to con­duct their sci­ence and an­swer their spe­cif­ic ques­tions," PacBio COO Mark Van Oene said in a state­ment. "PacBio is com­mit­ted to de­liv­er­ing the most ad­vanced com­bi­na­tion of se­quenc­ing so­lu­tions to en­able the com­plete ge­nomics land­scape."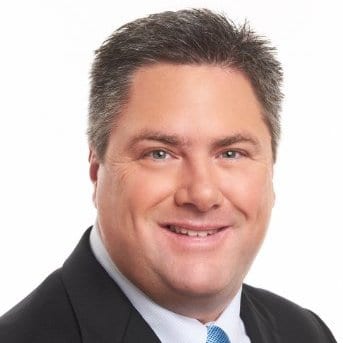 Chris­t­ian Hen­ry
The com­pa­ny faced ques­tions from an­a­lysts in a Tues­day morn­ing in­vestor call, how­ev­er, over whether this abil­i­ty will prove to be a true dif­fer­en­ti­at­ing fac­tor, par­tic­u­lar­ly giv­en the FTC is now su­ing to block Il­lu­mi­na's $8 bil­lion buy­out of Grail. CEO Chris­t­ian Hen­ry de­fend­ed the move, say­ing Om­niome's se­quenc­ing ca­pa­bil­i­ties were "an or­der of mag­ni­tude" bet­ter than com­peti­tors and that alone could be enough to dif­fer­en­ti­ate.
Il­lu­mi­na's deal came up again lat­er in ques­tion­ing, with some an­a­lysts won­der­ing whether or not the scruti­ny gar­nered in that case has PacBio con­cerned the FTC will take sim­i­lar steps here. Hen­ry again brushed off the mat­ter, say­ing that while he agrees the Grail deal has a lot of folks on edge, he doesn't fore­see any sig­nif­i­cant holdups for the Om­niome deal.
PacBio has been in­volved in the FTC's crosshairs in the past, even be­fore new chair Lina Khan came in with big plans to shake up the agency. When Il­lu­mi­na sought to buy out PacBio for $1.2 bil­lion in late 2018, reg­u­la­tors ac­cused the se­quenc­ing gi­ant of be­ing a "mo­nop­o­list" and the two sides tore up their merg­er agree­ment less than a month lat­er.
FTC's five com­mis­sion­ers vot­ed unan­i­mous­ly to chal­lenge the 2018 deal.
It re­mains to be seen if the FTC will move against the Om­niome trans­ac­tion. Though the FTC is su­ing to block the Grail buy­out and has vowed to take a tougher stance on phar­ma M&A, the agency waved through As­traZeneca's $39 bil­lion ac­qui­si­tion of Alex­ion ear­li­er this year. That merg­er is ex­pect­ed to go through this week af­ter the EU and UK reg­u­la­tors signed off this month.
Khan was not in­volved in the As­traZeneca deal, as she was on­ly con­firmed to the agency's top post in ear­ly Ju­ly.
So­cial: via Pa­cif­ic Bio­sciences web­site