PAH ther­a­py tanks in Phase III, oblit­er­at­ing Bellerophon's stock
Bellerophon, a small com­pa­ny in New Jer­sey, has lost its bet that it could treat high blood pres­sure in the lungs with its last-stage lead ther­a­py. The com­pa­ny's stock is crash­ing on the news that its Phase III tri­al is be­ing scrapped mid­way.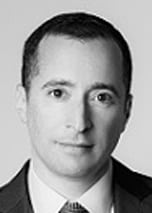 Fabi­an Tenen­baum
Why is Bellerophon ditch­ing the ef­fort? Fu­til­i­ty. An in­ter­im analy­sis showed the first 75 pa­tients en­rolled in the pul­monary ar­te­r­i­al hy­per­ten­sion (PAH) tri­al were not re­spond­ing as hoped. The Da­ta Mon­i­tor­ing Com­mit­tee deemed the over­all change in 6 minute walk dis­tance — the pri­ma­ry end­point of the tri­al — "in­suf­fi­cient to sup­port the con­tin­u­a­tion of the study."
The com­pa­ny was test­ing its tech­nol­o­gy called the IN­Opulse, which de­liv­ers in­haled ni­tric ox­ide to pa­tients' res­pi­ra­to­ry sys­tem in puls­es. The com­pa­ny de­scribes the de­vice as an ex­ten­sion of the con­tin­u­ous flow in­haled ni­tric ox­ide sys­tem that hos­pi­tals use on new­borns. This tri­al was Bellerophon's most ad­vanced pro­gram, and its re­main­ing pipeline is al­so de­pen­dent on this plat­form work­ing.
In­vestors are not hap­py. The com­pa­ny's stock $BLPH nose­dived 72% when the mar­ket opened Tues­day morn­ing, de­liv­er­ing Bellerophon to pen­ny-stock ter­ri­to­ry. As of press time, shares were go­ing for $0.62.
The com­pa­ny's CEO Fabi­an Tenen­baum had this to say in a state­ment:
While we are dis­ap­point­ed in the over­all ef­fi­ca­cy re­sults of this study, we are en­cour­aged by the pos­i­tive da­ta in he­mo­dy­nam­ics and pleased with the safe­ty and tol­er­a­bil­i­ty pro­file of IN­Opulse. Over the next few weeks, we in­tend to fur­ther an­a­lyze the full da­ta set avail­able to us from this in­ter­im analy­sis in or­der to de­ter­mine the next steps in our PAH pro­gram.
Bellerophon says it has enough re­sources to get through the first half of 2019.