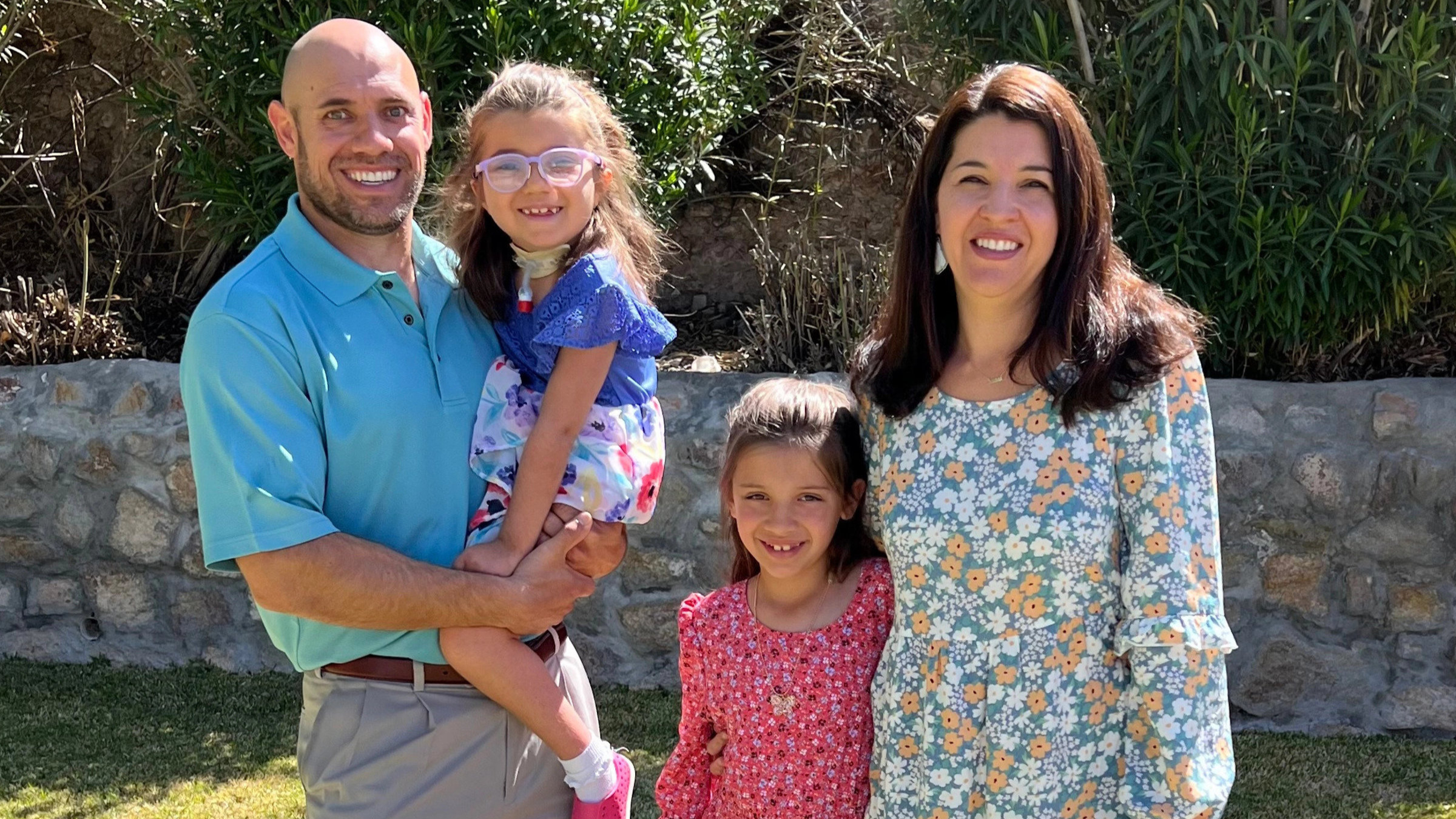 Courtney Boggs, a member of the Cure Mito Foundation, with husband Jacob and daughters Emma (left) and Riley. Emma, 6, who has Leigh syndrome, can't walk without assistance and eats through a feeding tube. The foundation has been working for a treatment, but the company it partnered with has paused its work on it. (RANDY BOGGS)
Par­ents be­come drug de­vel­op­ers to save their chil­dren's lives
Mag­gie Carmichael wasn't de­vel­op­ing like oth­er kids. As a tod­dler, she wasn't walk­ing and had a lim­it­ed vo­cab­u­lary for her age.
She was di­ag­nosed with PMM2-CDG, po­ten­tial­ly fa­tal gene mu­ta­tions that cause ab­nor­mal en­zyme ac­tiv­i­ty — and af­fect few­er than 1,000 peo­ple world­wide. Her par­ents, Hol­ly and Dan Carmichael, raised $250,000 for sci­en­tists to screen ex­ist­ing drugs to find a po­ten­tial treat­ment, and in a sin­gle-pa­tient tri­al with Mag­gie as the test sub­ject, one drug showed promis­ing re­sults. The young girl stopped face-plant­i­ng when crawl­ing, she be­gan us­ing a walk­er in­stead of her wheel­chair, and her lex­i­con ex­pand­ed.
Unlock this article instantly by becoming a free subscriber.
You'll get access to free articles each month, plus you can customize what newsletters get delivered to your inbox each week, including breaking news.