Part pro­ce­dure, part drug: Robert Ang joins Sid­dhartha Mukher­jee in pi­o­neer­ing a new type of cell en­gi­neer­ing
In a re­cent chron­i­cle on the promise and price of cell ther­a­pies, Sid­dhartha Mukher­jee — au­thor, on­col­o­gist and Co­lum­bia pro­fes­sor among his oth­er ti­tles — mused about how en­gi­neered T cells had blurred the tra­di­tion­al bound­aries sep­a­rat­ing a pro­ce­dure and a drug. "Pro­ce­dures come alive in the tin­ker­ing, fuss­ing hands of their op­er­a­tors," he ob­served, while a "drug, in con­trast, is a de­per­son­al­ized en­ti­ty." For the new gen­er­a­tion of metic­u­lous­ly man­u­fac­tured CAR-T to reach the mass­es, in­no­va­tors must mar­ry the it­er­a­tive na­ture of a pro­ce­dure with the pro­duc­tion ef­fi­cien­cy of a drug — and add a ruth­less pur­suit of the lean­est, cheap­est process pos­si­ble.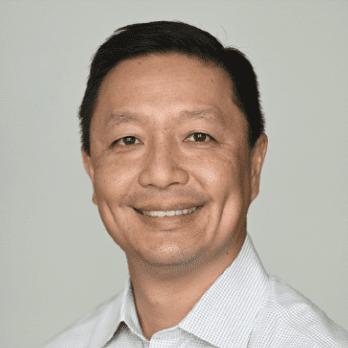 Robert Ang
He's putting that con­cept to work in a new ven­ture. Vor Bio­phar­ma, a biotech fledg­ling bred at PureTech and now set­tling in­to a new nest at Kendall Square, is en­gi­neer­ing hematopoi­et­ic stem cells to rid them of the anti­gen CD33 so that acute myeloid leukemia pa­tients may reap the ben­e­fits of CD33- tar­get­ed ther­a­pies with­out the tox­i­c­i­ties.
What Mukher­jee came up with is an "ex­treme­ly el­e­gant" ap­proach, says Robert Ang, who's start­ing his first week as CEO of Vor. The prod­uct, VOR33, would in ef­fect shield healthy blood cells and the bone mar­row from a T cell at­tack.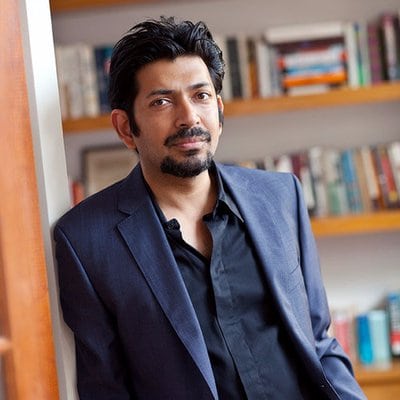 Sid­dhartha Mukher­jee
An ex vi­vo pro­ce­dure in­volv­ing a sin­gle ge­net­ic ed­it of healthy donor cells rep­re­sent "ide­al en­try points for CRISPR-based ther­a­peu­tics, and that's pre­cise­ly what VOR33 is," he says. "And so we ex­pect the pro­duc­tion process to be rel­a­tive­ly straight­for­ward with on­ly sev­er­al-day process but of course you can nev­er take that for grant­ed."
"I've just been itch­ing to get go­ing," adds the biotech vet­er­an, who had keen­ly learned lessons about com­pa­ny build­ing as em­ploy­ee #5 and chief busi­ness of­fi­cer of neoanti­gen play­er Neon Ther­a­peu­tics.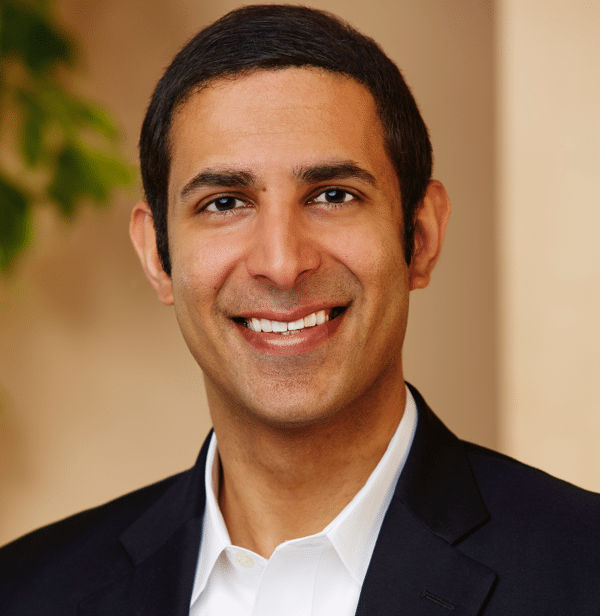 Kush Par­mar
Soon af­ter he start­ed pon­der­ing about lead­ing a com­pa­ny of his own he got in touch with Kush Par­ma, man­ag­ing part­ner at 5AM Ven­tures and Vor chair­man who's al­so work­ing with Mukher­jee on an­oth­er CAR-T project. 5AM was joined by RA Cap­i­tal Man­age­ment, Os­age Uni­ver­si­ty Part­ners and PureTech, as well as J&J's ven­ture arm and No­var­tis In­sti­tutes for Bio­Med­ical Re­search, for a $42 mil­lion Se­ries A an­nounced ear­li­er this year.
It's still ear­ly days — so ear­ly that he's not ready to share how many are on the team — but Ang al­so has a clear time­line for en­ter­ing the clin­ic in 18 months. A more near-term goal would be to sit down with the FDA about an IND by the end of the year.
"We want to make sure that the prod­uct is safe, and that the prod­uct en­grafts just like oth­er typ­i­cal trans­plants," he says of the first hu­man tri­al they are work­ing to­ward. "But at the same time we're al­so very in­ter­est­ed to see what hap­pens when the pa­tients — if they do progress, how the trans­plants be­have when tar­get­ed ther­a­py is ap­plied."
The com­par­i­son to stan­dard-of-care would be cru­cial as Vor proves that it's just as good, if not bet­ter than the bone mar­row trans­plants that AML pa­tients would oth­er­wise have re­ceived.
As for the sub­se­quent tar­get­ed ther­a­py that VOR33 would dove­tail in­to, the sea­soned BD ex­ec main­tains there's a good amount of op­tion­al­i­ty as to which modal­i­ty they go with. So far Pfiz­er claims the on­ly mar­ket­ed drug hit­ting CD33 in My­lotarg, and a slate of oth­ers are in de­vel­op­ment. Nonethe­less, he notes that J&J and No­var­tis both have strong pipelines in tar­get­ed ther­a­py and CAR-T.
It's not just CD33, ei­ther. Vor plans to ap­ply the same gene-edit­ing ap­proach to a num­ber of tar­gets, cre­at­ing com­pan­ion pro­ce­dures for mul­ti­ple tar­get­ed ther­a­pies.
Ang, who trained as a doc­tor in Aus­tralia and had stints at both Boston Con­sult­ing Group and Fra­zier Health­care Ven­tures be­fore tak­ing on front­line biotech roles, sees build­ing up the cul­ture at Vor as one of his key tasks.
"Neon's cul­ture is ab­solute­ly in­cred­i­ble, I'd love to em­u­late that, and al­so build on the great cul­ture that Vor it­self has cre­at­ed over the past few months," he says. "Vor peo­ple are high­ly col­lab­o­ra­tive, love sci­ence, but are al­so dri­ven by a high­er pur­pose. So build­ing on that and for­mal­iz­ing that will be re­al­ly im­por­tant in the months ahead."