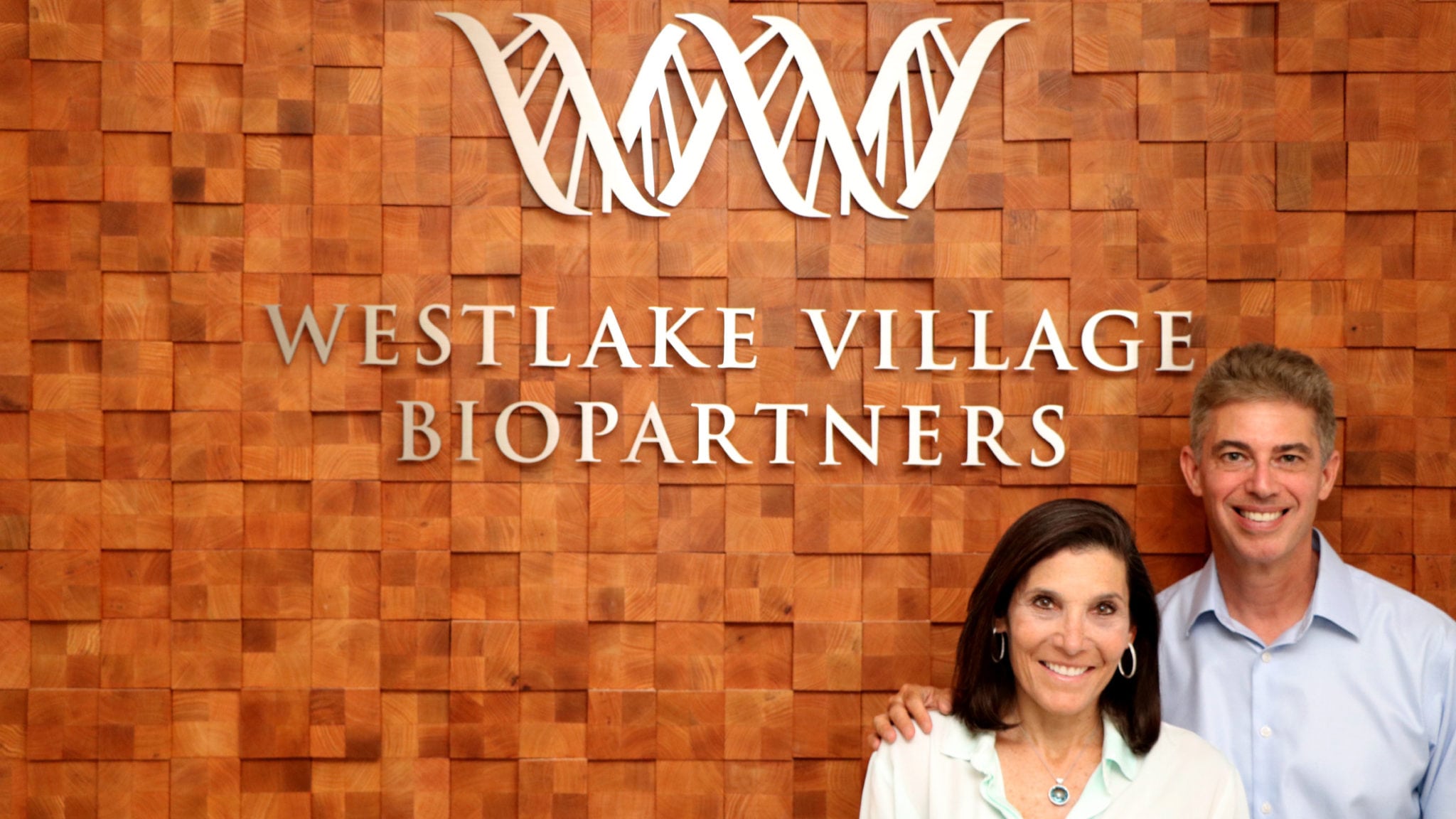 Part­ner­ing with Am­gen vet Sean Harp­er, vet­er­an VC Beth Sei­den­berg un­veils a $320M fund and a unique fo­cus on…wait for it…LA
Beth Sei­den­berg is end­ing a brief qui­et spell this morn­ing, ful­fill­ing ex­pec­ta­tions that she was piec­ing to­geth­er her own biotech ven­ture fund — and adding a few big twists that might take you by sur­prise.
First, Sei­den­berg told me in a pre­view to to­day's an­nounce­ment, she is launch­ing West­lake Vil­lage BioPart­ners with a new and very high pro­file part­ner: Sean Harp­er, who re­cent­ly stepped down from his perch as Am­gen R&D chief to take a hands-on role as a new­ly re­born ven­ture cap­i­tal­ist. Sec­ond, she plans to play a lead­ing role in turn­ing Los An­ge­les in­to the next sig­nif­i­cant biotech hub to be reck­oned with, and they have $320 mil­lion to help light the fire.
What's dif­fer­ent from her for­mer role at Klein­er Perkins?
"A num­ber of things," says Sei­den­berg. "First and most im­por­tant­ly I will have more cap­i­tal to de­ploy that's ded­i­cat­ed to life sci­ences than I had at Klein­er Perkins. Sec­ond­ly, I have a great part­ner with Sean, with in­creased ca­pac­i­ty to do more in­vest­ing."
And the third new con­sid­er­a­tion? Los An­ge­les.
"We're sit­ing the firm in Los An­ge­les," she says, "which gives us a unique op­por­tu­ni­ty to start and build com­pa­nies in LA."
To be sure, West­lake isn't re­strict­ing it­self to LA. "We're go­ing to do in­vest­ing where the best com­pa­nies and the best en­tre­pre­neurs are," says Sei­den­berg. But af­ter watch­ing the likes of Kite and Cougar and Am­gen spin­off Atara take flight in the area, it's time to start build­ing a re­al hub around the tal­ent pool at Am­gen. And a ded­i­cat­ed life sci­ences firm can play a big role in that.
"If you're build­ing an ecosys­tem," says Sei­den­berg, "build­ing big com­pa­nies, thats how you cre­ate the mo­men­tum and den­si­ty of com­pa­nies."
"I think life is all about tim­ing and I'm re­al­ly ready for some­thing," says Harp­er, who's look­ing for­ward to open­ing a new chap­ter in his own ca­reer that will oc­cu­py the next 10 to 15 years of his life.
Harp­er met Sei­den­berg at the start of his last ca­reer chap­ter, when he left Mass Gen­er­al to join Mer­ck. They con­tin­ued to work to­geth­er at Am­gen.
"We've al­ways worked well to­geth­er," says Harp­er, "al­ways had this sense that one day we would work to­geth­er again."
And while Harp­er's quick to ac­knowl­edge that he has a lot to learn about the nit­ty-grit­ty about ven­ture in­vest­ing, he's hap­py that Sei­den­berg will be there to ed­u­cate him. The sci­ence? He has that part down.
The two are al­so be­ing joined by Scott Ryles, chief op­er­at­ing of­fi­cer at Klein­er Perkins, who will be West­lake's chief op­er­at­ing of­fi­cer.
Talk­ing to her group of new LPs, Sei­den­berg — who's en­joyed back­ing some key cell ther­a­py com­pa­nies — hit hard on the no­tion that we've en­tered the "gold­en age" of biotech.
"I've nev­er seen a bet­ter time for the pro­lif­er­a­tion of new tech­nol­o­gy," she says. The in­vestors were al­so at­tract­ed to an ex­ec­u­tive with a track record for help­ing in­cu­bate and grow com­pa­nies that reached liq­uid­i­ty on av­er­age af­ter about four years.
I asked Sei­den­berg about her biggest chal­lenge, but she prefers to talk about op­por­tu­ni­ties right now.
"It's more look­ing at it as what the op­por­tu­ni­ty is here," she says. "The big op­por­tu­ni­ty and dif­fer­en­tia­tor is re­al­ly Sean and me."
It's not the mon­ey they have to in­vest, you see. At $320 mil­lion, West­lake will have a shot at in­vest­ing in about 15 biotech com­pa­nies — fair­ly stan­dard in the field. But at a time mon­ey is pour­ing in­to biotech from all sides, there's no short­age of cash out there for ex­pe­ri­enced teams with good sci­ence. But these are two in­di­vid­u­als who are in­stant­ly rec­og­niz­able in their com­mu­ni­ty of in­vestors, and that makes them play­ers to reck­on with from day one.
In fact, Sei­den­berg ac­knowl­edged that they've al­ready done a cou­ple of deals. But that news will have to wait awhile longer.
---
Im­age: Beth Sei­den­berg and Sean Harp­er. WEST­LAKE VIL­LAGE BIOPART­NERS