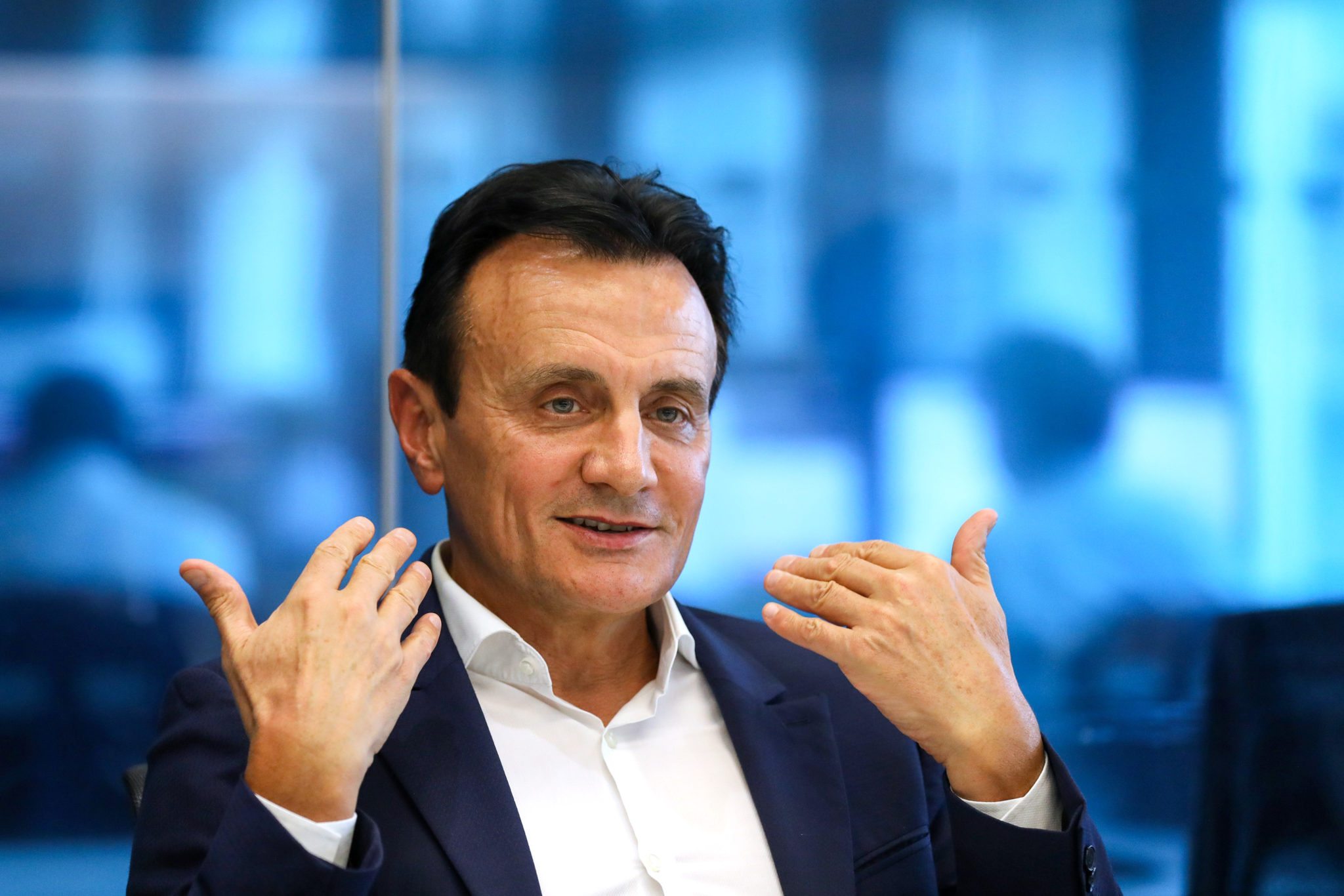 Pas­cal So­ri­ot and As­traZeneca com­mit to ze­ro-car­bon by 2025, car­bon-neu­tral by 2030. Where's the rest of Phar­ma?
Pas­cal So­ri­ot has spent more than 20 years at the top of an in­dus­try re­cent­ly found to emit more car­bon than the au­to­mo­tive in­dus­try.
He called him­self a "glob­al cit­i­zen," and trav­eled of­ten across three-plus con­ti­nents. While CEO of As­traZeneca, he com­mis­sioned a flight ser­vice — me­dia-dubbed As­traZeneca air­lines — from Cam­bridge to the com­pa­ny's oth­er Eu­ro­pean hub in Gothen­burg. He made few, if any, pub­lic state­ments on the en­vi­ron­ment or his com­pa­nies' im­pact on it.
Now, Pas­cal So­ri­ot has had a change of heart.
As­traZeneca yes­ter­day an­nounced a $1 bil­lion plan to elim­i­nate emis­sions by 2025 and to, by 2030, make their en­tire sup­ply chain car­bon-neg­a­tive. So­ri­ot said think­ing about his grand­kids con­vinced him to push the com­pa­ny to­wards sus­tain­abil­i­ty.
"I have chil­dren and I have a grand­son, and they're go­ing to look at me and say, 'what did you do?'" So­ri­ot told Bloomberg News from Davos, Switzer­land where the an­nu­al World Eco­nom­ic Fo­rum meet­ing is un­der­way. This year has been heav­i­ly fo­cused on cli­mate change.
As­traZeneca is not the first Big Phar­ma com­pa­ny to make such a com­mit­ment, al­though the in­dus­try as a whole has been slow to adopt such pledges. Take­da told a JP Mor­gan crowd last week that they were aim­ing to be car­bon-neu­tral in 2020. No­vo Nordisk said in April they were on track to use on­ly re­new­ables in 2020. No­var­tis al­so has a car­bon-neu­tral-by-2025 plan, al­though it doesn't in­clude their sup­ply chain.
No­tably, none of the eight largest US phar­ma com­pa­nies — J&J, Pfiz­er, Mer­ck, Ab­b­Vie, Ab­bott Lab­o­ra­to­ries, Eli Lil­ly, Am­gen and Bris­tol-My­ers Squibb — have made sim­i­lar com­mit­ments, al­though al­most every­one has a ded­i­cat­ed por­tion of their web­site in which they "rec­og­nize," "be­lieve," or "un­der­stand," the risks posed by cli­mate change and their re­spon­si­bil­i­ty to mit­i­gate that risk.
Bris­tol-My­ers Squibb's com­mit­ment is to a 5% re­duc­tion in green­house gas emis­sions by 2020. Mer­ck, one of the more com­mit­ted phar­ma com­pa­nies, has promised to make all "ex­ter­nal" elec­tric­i­ty re­new­able, but not un­til 2040. Eli Lil­ly — far and away the worst emit­ter of any phar­ma com­pa­ny as of 2015, ac­cord­ing to the pa­per cit­ed at the top of the ar­ti­cle, ac­count­ing for near­ly 4-times the emis­sions of As­traZeneca — said they would make a 20% re­duc­tion by 2020. Through 2017, they were 8.4% of the way there. A fur­ther up­date promised for June of last year, could not be im­me­di­ate­ly found on their web­site.
As­traZeneca will make them­selves car­bon-neu­tral by con­vert­ing to all re­new­ables for heat and pow­er and by switch­ing over their ve­hi­cles to elec­tric cars, both with­in 5 years. They will al­so be­gin plant­i­ng the "AZ For­est" — a 50-mil­lion tree re­for­esta­tion ef­fort, first in Aus­tralia and then in France, In­done­sia and else­where.
They will al­so un­veil a new gen­er­a­tion of me­tered-dose in­halers. These com­mon forms of in­halers tra­di­tion­al­ly re­lease hy­dro­flu­o­roalka­ne, a high­ly po­tent green­house gas.
So­ri­ot told Bloomberg that, on top of his own con­scious­ness, em­ploy­ees had asked for the com­pa­ny to make a sweep­ing com­mit­ment. But he said one group hadn't, and it's part of the rea­son oth­er com­pa­nies have yet to elim­i­nate emis­sions: Share­hold­ers.
"The pres­sure is not – I be­lieve not – yet strong enough, to be frank," So­ri­ot said. "Com­pa­nies will have to be in­cen­tivized to do some­thing."