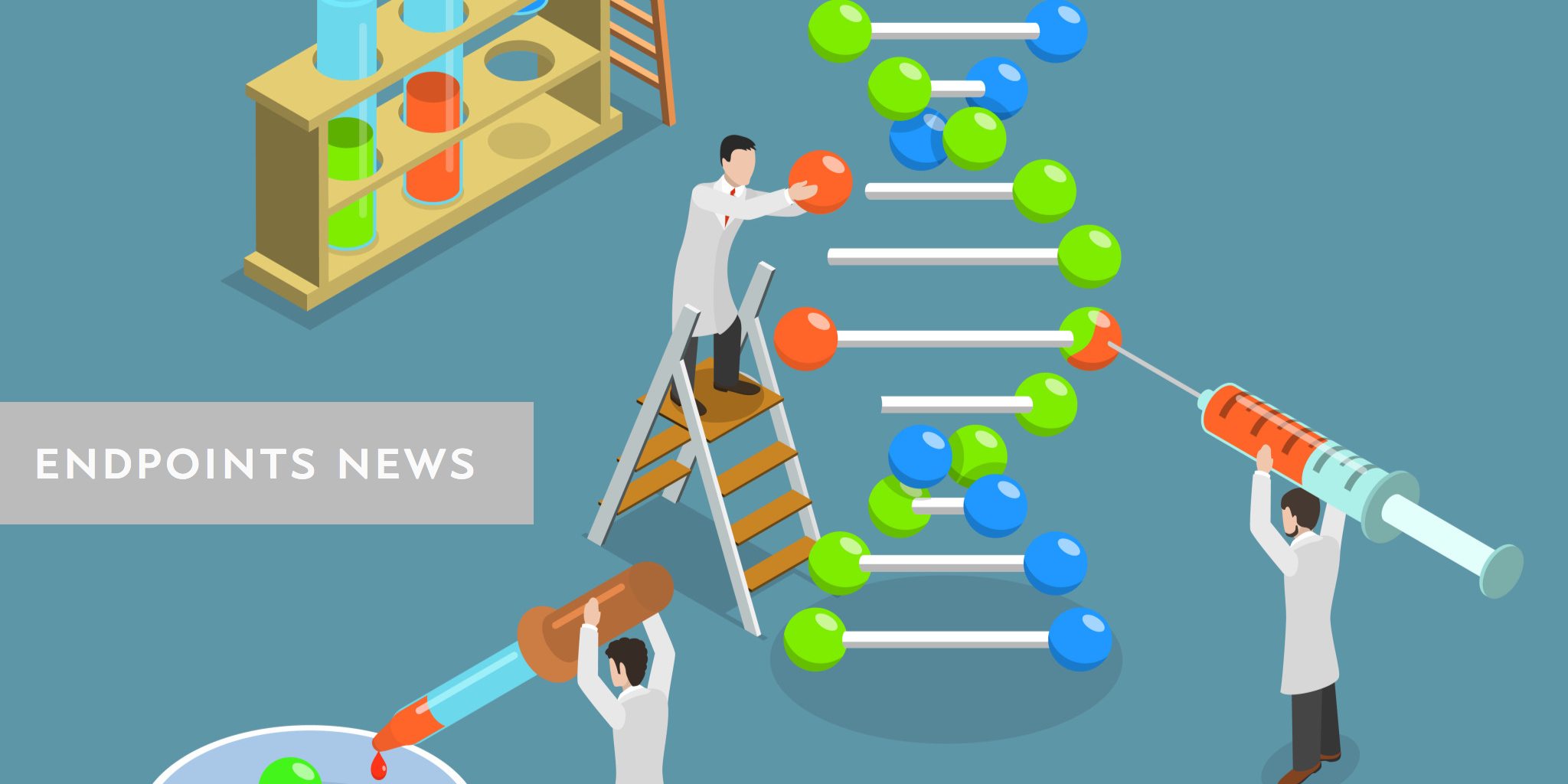 Patent board tells CRISPR sci­en­tists to back off from a nasty fight over gene edit­ing tech
The lat­est round in the ti­tle patent fight be­tween The Broad and UC Berkele­ly over CRISPR/Cas9 tech goes to … Ed­i­tas Med­i­cine.
The US Patent Tri­al and Ap­peal Board has ruled:

In light of the de­ter­mi­na­tion that the par­ties' claims do not in­ter­fere (see 2 De­ci­sion on Mo­tions, Pa­per 893), we en­ter judg­ment of no in­ter­fer­ence-in-fact, 3 which nei­ther can­cels nor fi­nal­ly re­fus­es ei­ther par­ties' claims.
Quick­ly trans­lat­ed, that means that the work they each com­plet­ed on the gene edit­ing tech doesn't over­lap and can be sep­a­rate­ly patent­ed.
Jen­nifer Doud­na
Berke­ley has fought hard to es­tab­lish pre­em­i­nent con­trol of CRISPR, the faster, eas­i­er way to do gene edit­ing which has been spread­ing like wild­fire at aca­d­e­m­ic groups and star­tups. Berke­ley's Jen­nifer Doud­na and Em­manuelle Char­p­en­tier have been cred­it­ed with much of the work, which has been used to found a group of star­tups like In­tel­lia $NT­LA, down 10% this af­ter­noon, and CRISPR Ther­a­peu­tics — $CR­SP down 8%.
A for­mer col­league, Feng Zhang at the Broad, was ac­cused of us­ing their work to back patents used to start up Ed­i­tas $ED­IT.
Berke­ley is not the least bit hap­py:
We con­tin­ue to main­tain that the ev­i­dence over­whelm­ing­ly sup­ports our po­si­tion that the Doud­na/Char­p­en­tier team was the first group to in­vent this tech­nol­o­gy for use in all set­tings and all cell types, and was the first to pub­lish and file patent ap­pli­ca­tions di­rect­ed to­ward that in­ven­tion, and that the Broad In­sti­tute's patents di­rect­ed to­ward use of the CRISPR-Cas9 sys­tem in par­tic­u­lar cell types are not patentably dis­tinct from the Doud­na/Char­p­en­tier in­ven­tion.
And they may ap­peal.
Feng Zhang
In­vestors, though, called it a clear win for Ed­i­tas, swift­ly dri­ving up its stock by 29%.
It's still ear­ly days in the CRISPR world, but gene edit­ing has opened a door to cre­at­ing a whole new gen­er­a­tion of ther­a­pies that can fix some ter­ri­ble ail­ments. And the po­ten­tial pay­off is huge.
Ed­i­tas CEO Ka­trine Bosley is sat­is­fied by the de­ci­sion. Her com­ment:
This im­por­tant de­ci­sion af­firms the in­ven­tive­ness of the Broad's work in trans­lat­ing the bi­ol­o­gy of the nat­ur­al world in­to fun­da­men­tal build­ing blocks to cre­ate un­prece­dent­ed med­i­cines. At Ed­i­tas Med­i­cine, we are con­tin­u­ing to in­vest in this tech­nol­o­gy to build our busi­ness for the long-term and to cre­ate genome edit­ing ther­a­pies for pa­tients suf­fer­ing from ge­net­i­cal­ly-de­fined and ge­net­i­cal­ly-treat­able dis­eases.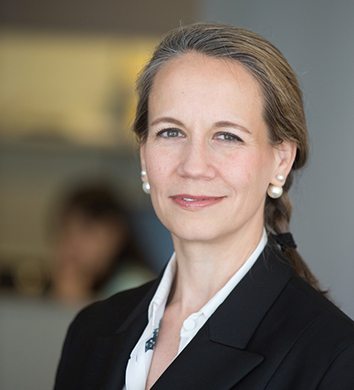 Ka­trine Bosley, Ed­i­tas
In­tel­lia, CRISPR and Cari­bou, an­oth­er al­ly in the patent fight, say they can ac­tu­al­ly step up a fight along a much broad­er front now. In a joint re­sponse, they not­ed:
The PT­AB dis­con­tin­ued the cur­rent in­ter­fer­ence find­ing that the claim sets pre­sent­ed by the two par­ties were con­sid­ered "patentably dis­tinct" from each oth­er be­cause UC's cur­rent claims are broad­er in scope in that they are not re­strict­ed to use in eu­kary­ot­ic cells, where­as Broad's claims are all lim­it­ed to use in eu­kary­ot­ic cells. As a re­sult of the de­ci­sion, UC's broad­er case, which was pre­vi­ous­ly con­sid­ered al­low­able but for the in­ter­fer­ence, is now re­leased from the in­ter­fer­ence and may be pros­e­cut­ed to po­ten­tial is­suance by UC, while a new in­ter­fer­ence can be sought with re­spect to eu­kary­ote claims, cur­rent­ly pend­ing in a sep­a­rate UC patent ap­pli­ca­tion once they are deemed al­low­able. Al­ter­na­tive­ly, UC could ap­peal the cur­rent de­ci­sion, which is cur­rent­ly un­der con­sid­er­a­tion.
Patent fights rarely cap­ture the at­ten­tion of the in­dus­try the way this one has. Most ei­ther don't go very far or end up be­ing re­solved in a side deal that doesn't have a huge in­flu­ence on the play­ers or the tech­nol­o­gy in­volved. As pas­sion­ate as these in­di­vid­u­als are about CRISPR, though, we prob­a­bly haven't heard the last about this squab­ble.