Patrick Soon-Sh­iong steps down as CEO of Nan­tK­west, a linch­pin of his 'Cancer Moon­shot'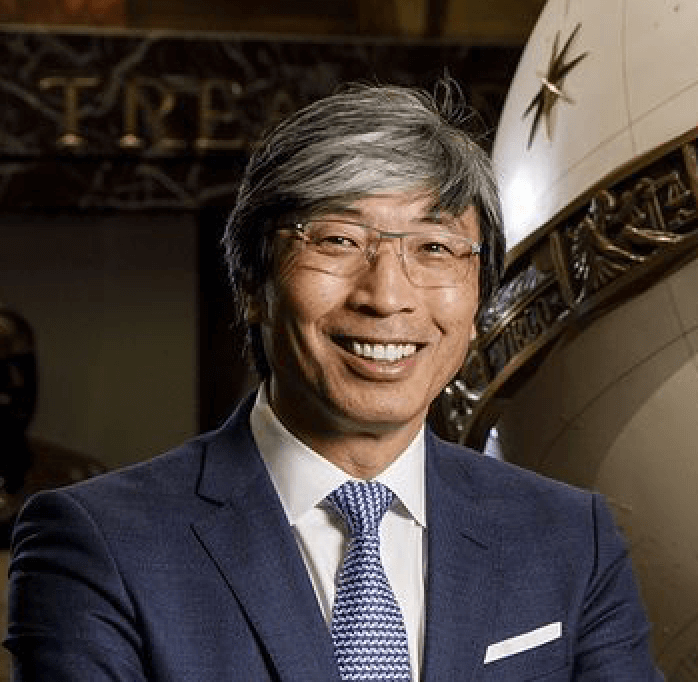 Patrick Soon-Sh­iong
Five years af­ter he took pub­lic what was then the most valu­able IPO in biotech his­to­ry, bil­lion­aire sur­geon Patrick Soon-Sh­iong is step­ping down as CEO of Nan­tK­west.
Soon-Sh­iong's sud­den de­par­ture comes as Nan­tK­west adds a clin­i­cal-stage Covid-19 vac­cine ef­fort to the nat­ur­al killer im­munother­a­pies they've been de­vel­op­ing for years. He re­mains the ma­jor­i­ty share­hold­er and he'll stay on as ex­ec­u­tive chair­man, but he leaves be­hind a com­pli­cat­ed lega­cy and few tan­gi­ble re­sults from a com­pa­ny that briefly cap­tured the at­ten­tion of many in and out­side of biotech. Richard Ad­cock, for­mer CEO of Ver­i­ty Health Sys­tems and a long­time health­care — al­beit not biotech — ex­ec­u­tive, will take over the helm.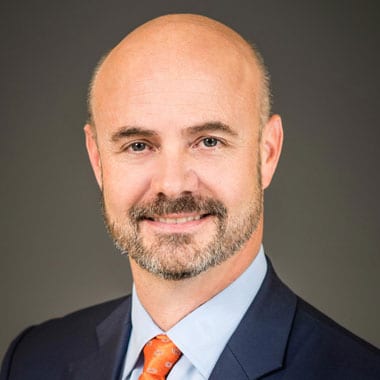 Richard Ad­cock
Nan­tK­west had been found­ed as one of the linch­pins of the brash en­tre­pre­neur's plan to re­make can­cer treat­ment, one that en­com­passed his so-called "Can­cer Moon­shot" and an im­munother­a­py ap­proach he la­beled "quan­tum on­co-ther­a­peu­tics." Nan­tK­west specif­i­cal­ly de­vel­oped an off-the-shelf line of nat­ur­al killer cells that he want­ed to put in­to cock­tail ther­a­pies to boost pa­tients' im­mune re­sponse in can­cers. In col­lab­o­ra­tion with Big Phar­ma and the Na­tion­al Can­cer In­sti­tute, he planned to even­tu­al­ly en­roll 20,000 pa­tients in nu­mer­ous tri­als.
Re­sults were slow to ma­te­ri­al­ize, though, and in­ves­ti­ga­tions from STAT cast doubt on the progress of the ini­tia­tive and raised con­cerns about po­ten­tial con­flicts of in­ter­est in how it was be­ing car­ried out. Al­though it start­ed trad­ing at $25 per share and a mar­ket cap of $2.6 bil­lion, by De­cem­ber 2018 shares could be had for $1.01. Soon-Sh­iong main­tains his ef­forts were stunt­ed af­ter Big Phar­ma part­ners aban­doned him.
Shares surged again at the be­gin­ning of this year af­ter Soon-Sh­iong an­nounced at the JP Mor­gan Health­care con­fer­ence that one pa­tient with pan­cre­at­ic can­cer had seen a com­plete re­sponse. It was a no­table achieve­ment for a no­to­ri­ous­ly hard-to-treat can­cer, but it stoked crit­ics, who said it fell short of the ran­dom­ized con­trol da­ta and that an in­vest­ment con­fer­ence was no place to re­lease sci­en­tif­ic re­sults. The stock has al­so been boost­ed this year by re­ports that Alex Tre­bek and Har­ry Reid each re­ceived a Soon-Sh­iong-de­vel­oped im­munother­a­py and re­spond­ed well, and by news of their Covid-19 vac­cine ef­fort.
Al­though no longer CEO of Nan­tK­west, the now 68-year-old doc­tor will still have his hands full. He is al­so a part-own­er of the Lak­ers and own­er and ex­ec­u­tive chair­man of the LA Times, which is cur­rent­ly em­broiled in an in­tra-com­pa­ny fight over who should be the top ed­i­tor at the pa­per. And he is still CEO of sev­er­al of the string of biotechs he's found­ed over the last decade and a half.